The Main Akihabara Strip
My Tokyo trip in the second and third week of May wouldn't be complete with a visit to the electric town and anime district of Akihabara. Compared to my last trip, when I visited Akihabara on the weekend, I went during the weekdays, so there weren't any large events that ran into like last time. In fact, I actually ended up going on three different days for a number of hours.
Outside of Akihabara Station, I was immediately greeted by vtubers: there was some hololive artwork by Fujima Takuya-sensei on the atre 1 building, so clearly there was some sort of vtuber collab event happening: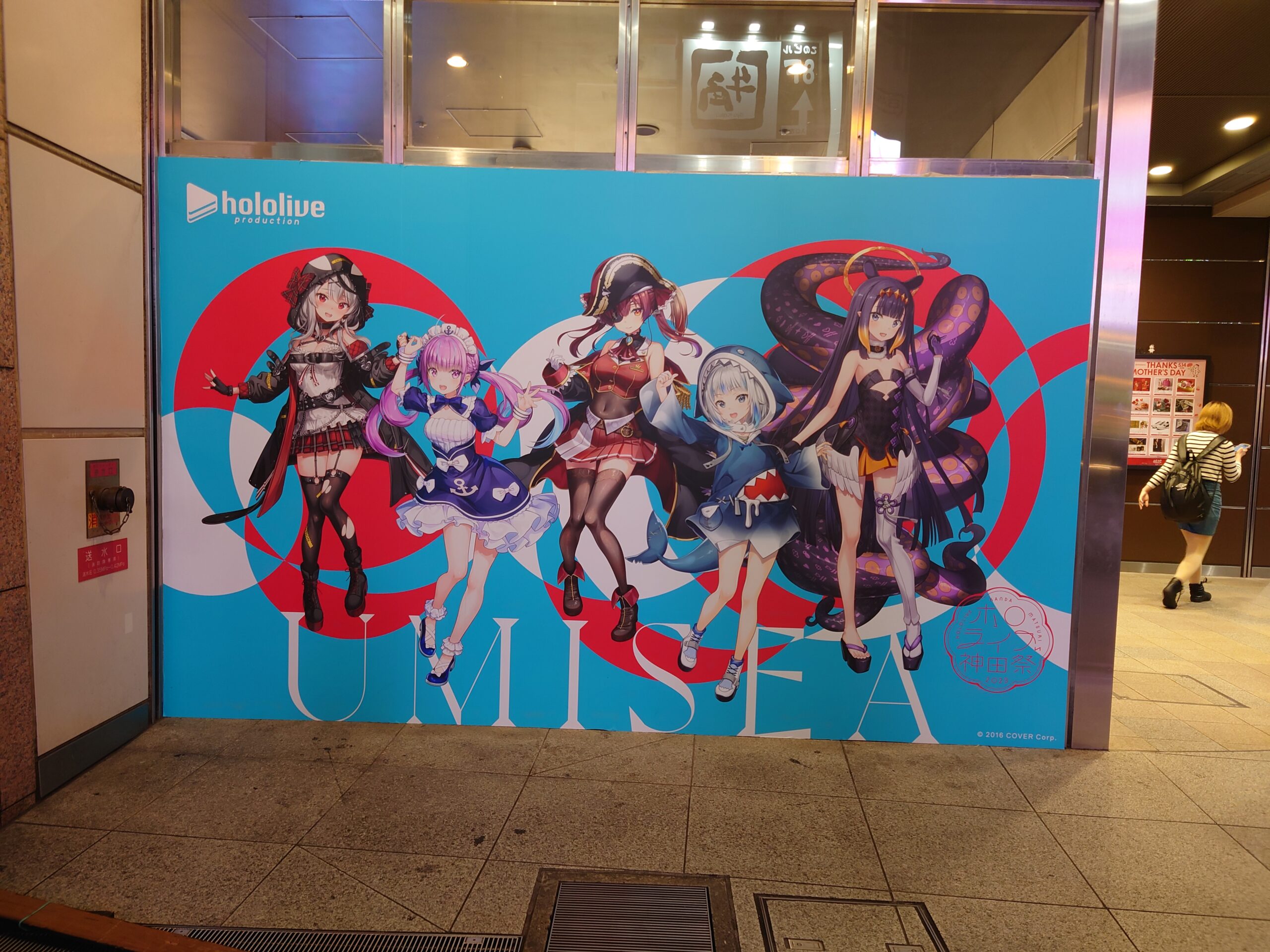 I walked into many of the same buildings I did last time, including Radio Kaikan, GAMERS, Animate, TRADER, and Liberty, just to name a few. For the most part, I didn't take any photos inside the shops; however I did take some photos inside Radio Kaikan, namely at amiami and in Volks. Lots of cute figures and dolls up on display and for sale as usual.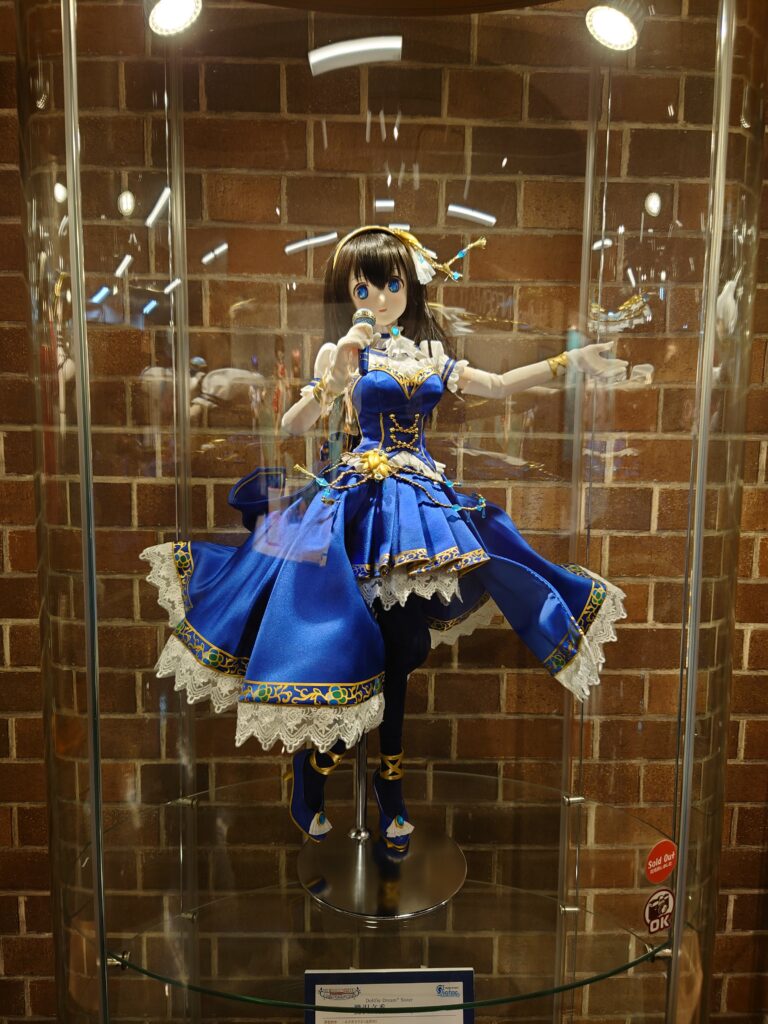 While roaming the streets, one thing that hasn't changed were the number of girls wearing maid outfits advertising maid cafes all over the street. They were holding flyers and trying to hand them out to people. This really reminded me of a recent anime called Akiba Maid Sensou, which was related to Akihabara maid cafes. But yeah, lots of girls everywhere still handing out flyers to maid cafes. And like last time, I once again didn't visit a maid cafe.
I found some other buildings I didn't go to last time, including KOTOBUKIYA, amiami's second building, and Lashinbang. I was honestly quite overwhelmed with the selection of figures. The myriad of bunny figures, both new and pre-owned, were more way noticeable on this trip. I attribute this to the growing number of aforementioned figures at home and on pre-order; however, I didn't even bother trying to buy one because of how large the boxes were. I would rather pay to get it shipped back than to deal with carrying that back myself: I don't have enough hands! :'(
Instead, I was on the lookout for smaller 1/7 and 1/8 scale figures and wall scrolls/tapestries. I ended up buying two tapestries at K-Books and Lashingbang from one of my favourite artists I follow: Syroh. He draws some cute (and more often than not, NSFW) catgirls, with Mia Flatpaddy being my favourite of his original characters. I recognized the illustrations from his artist calendars I bought a few years back. I won't upload those since they're both a bit NSFW.
Coming back to atre 1, this was one of the buildings I didn't visit back in 2019. This time I went, and on the second level, there were some interesting things. Since the outside was decorated with hololive vtuber talents, there was (inevitably) a hololive event shop selling some goodies, but all of the popular items had long already sold out. I didn't end up taking photos within the shop itself, but outside the shop, there were many standees of the current hololive JP/EN/IN talents that also appeared to be illustrated by Fujima Takuya-sensei.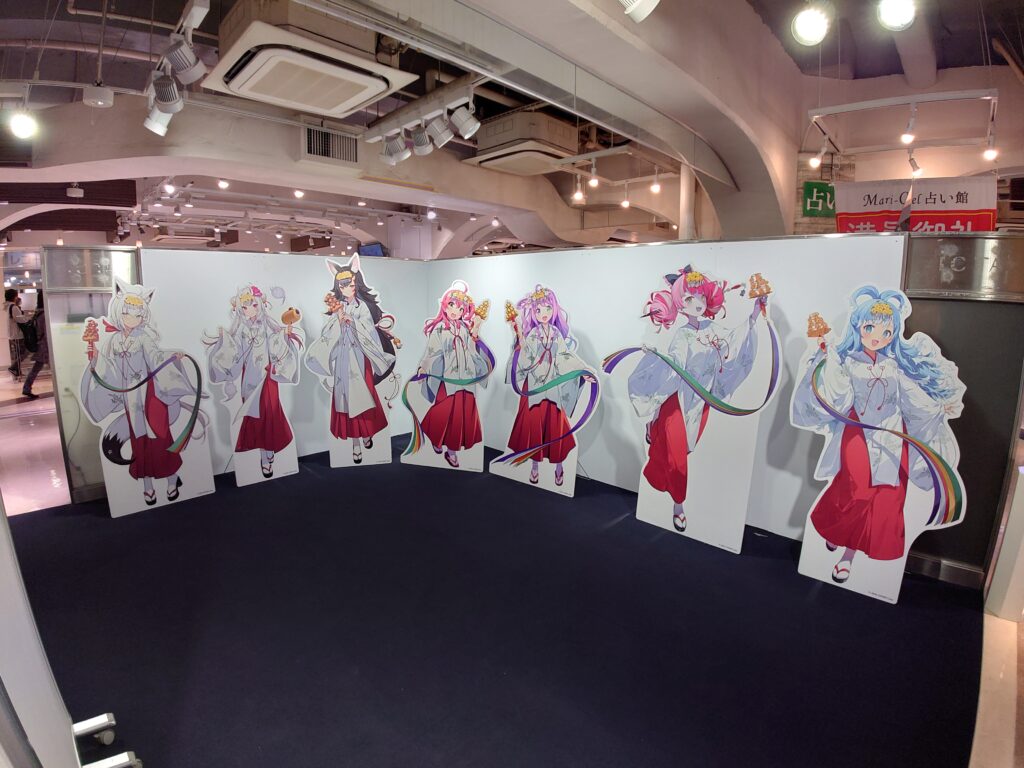 Also on the second floor of atre 1 was The iDOLM@STER Official Shop. They were selling a bunch of merch, ranging from acrylic stands and mini wall scrolls to personal pub mirrors with various SSR illustrations. In the photo, you'll see the pub mirrors on display at the very far right side, and also in the glass display case beside the TV on the left side. I ended up buying one for my own place: Munakata Atsumi's SSR3.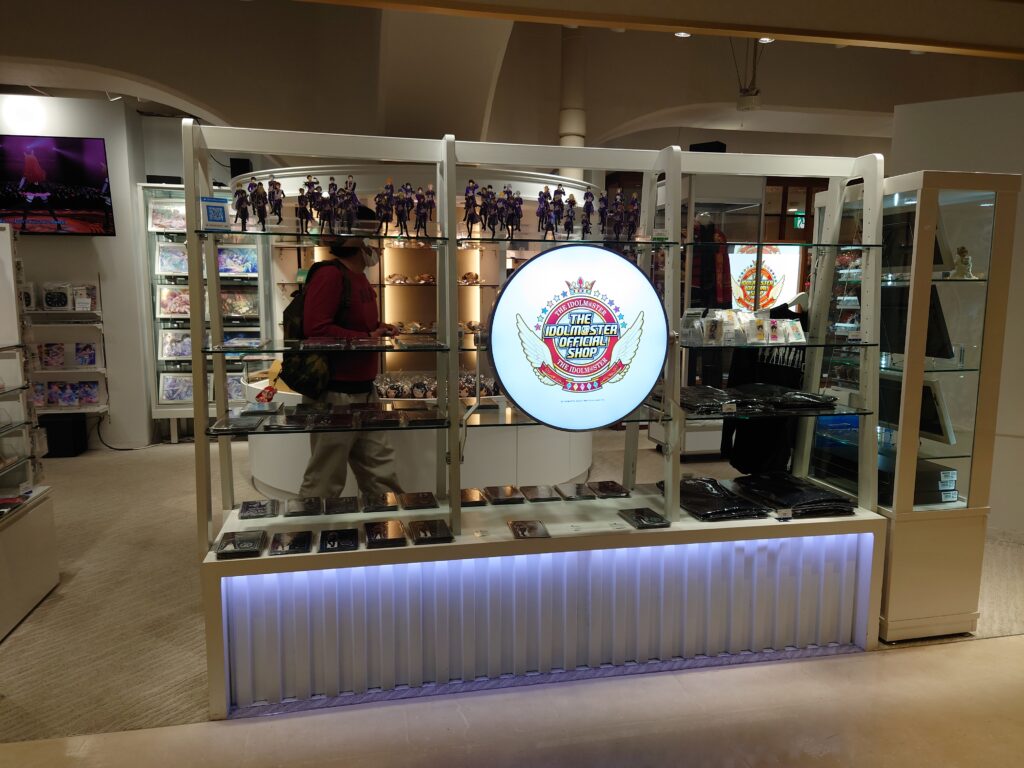 Only on my last two days did I end up buying figures. The first one I bought was a 1/7 scale figure of Uzaki Hana from Uzaki-chan wa Asobitai!, while the other was a 1/7 scale figure of Vanilla from the NEKOPARA series. They're still in the boxes for now (due to some life events to share later once everything has settled), so unboxed photos of them will have to come later.
MOGRA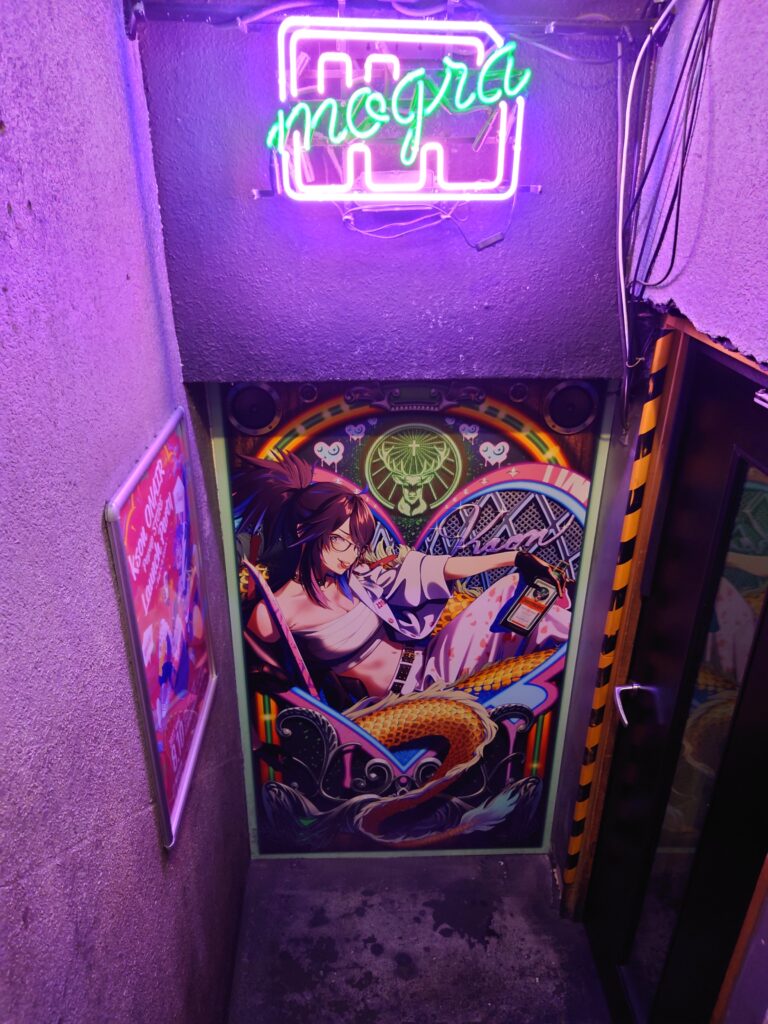 In Akihabara, there is a well-known club in the anime community called MOGRA. I don't remember when I first stumbled upon them, but I remember following someone (either Aiobahn or Teddyloid) and found out about them. I've also seen MOGRA in credits of more recent animes, like D4DJ (which is literally about DJing). They also stream their events on Twitch, and I've watched a few of them in the comfort of my own home. I didn't get to go the last time around in Japan, so this time, I decided to make this happen.
Of the various events happening during my trip, I opted to go to the MOGRA INC. 4th ANNIVERSARY PARTY on Saturday, 2023 May 13. Coming from Asakusa 1-chome, I got on the Asakusa line at Asakusa Station, transferred at Ningyocho Station to the Hibiya Line to get off at Akihabara. It's located a few minutes walking distance away from the station, but at night, it is definitely in a quieter area of Akihabara (off the main strip).
Once we got there at around 11:20pm, we showed our ID and paid the 3000 JPY entrance fee that included one drink. MOGRA has two floors: a basement floor where the DJs and audience can jam out, and an upper floor that is slightly quieter with a bar and some seating area that is connected to the Twitch livestream that they have going on simultaneously.
I was quite happy to hear anisong music playing. Although I recognized some songs, there were definitely an abundance of songs that I've never heard before. I have never been to a nightclub back home in Vancouver: the most I've ever done was hang out at anime convention raves, so this was nice first experience. The majority of people at MOGRA seemed to stand around and jam to the music. Near the front by the DJ booth, although we didn't directly speak the same language, I bonded with many others over the songs. Someone even bought cider for the entire front row, so that was really fun. Standing in the front was super loud; I prepped in advance and bought ear plugs, and those definitely came in handy.
Closing
I could spend hours in Akihabara looking at things. I'm glad that, one way or another, we ended up there to walk around. I love spending time in the stores, looking at all the new and second hand goods: admiring the sculpting and colouring of various figures and dolls on display. There were so many things I wanted to buy, but ultimately erred on the side of caution to avoid finding ways to carry everything back without damaging things.
Anyways, that's all I wanted to talk about this time around. I think I have maybe one or two more Japan-related travel posts I wanted to write about, so that'll come soon. Like I mentioned above, figure posts might be postponed due to some life events, so once the dust has settled in a few months time, I'll have some thoughts to share on some new additions to the collection.
Until next time!
~Lui