Last year, my coworker went to Animethon in Edmonton. We had a discussion about it, and I thought it was pretty interesting, so this year, some of my friends and I also decided to go check it out. It turns out that this year is Animethon's 30th anniversary. Some guests announcements we were interested in included DEMONDICE and Furihata Ai. My friends NekoDiv, Sayaka and J were very much interested in DEMONDICE, and I was very much interested in Furihata Ai (as she's the voice actor behind Kurosawa Ruby from Love Live! Sunshine!!, of which she is my oshi in the Aqours group). Alas, we bought convention passes, booked our flights and hotels a month or so in advance, and we were on our way!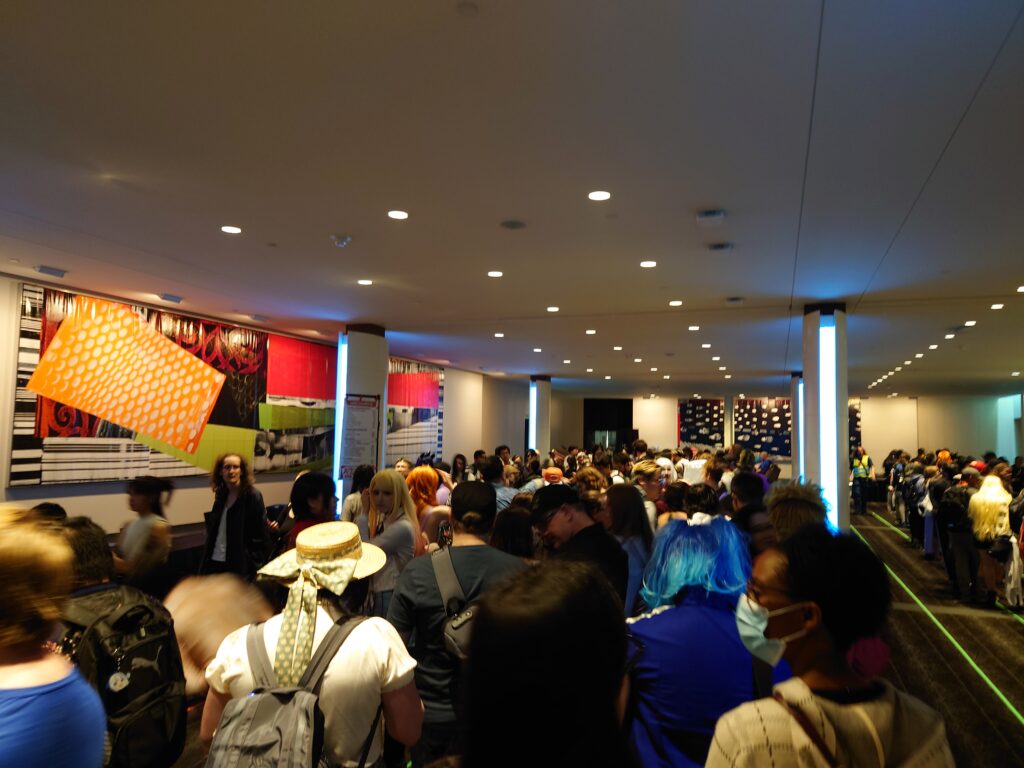 My first impressions of this convention were pretty good. The convention was Friday through Sunday, and so I flew in on 17:15 flight to Edmonton after leaving early from work. I didn't make it in time for the pre-convention badge pick up, so I ended up picking it up on Friday: the first day. The badge/pass pickup lines were long, as I experienced with previous cons; however, the staff and tape on the ground really made this line up experience pretty smooth. I showed up at around 10:20 to line up, and got my badge roughly an hour later. There were staff constantly ensuring that lines remained lines, and not a mob of people blocking hallways. Considering the lines I've seen before in Anime Revolution, which were mostly a messy blob, this was very well organized.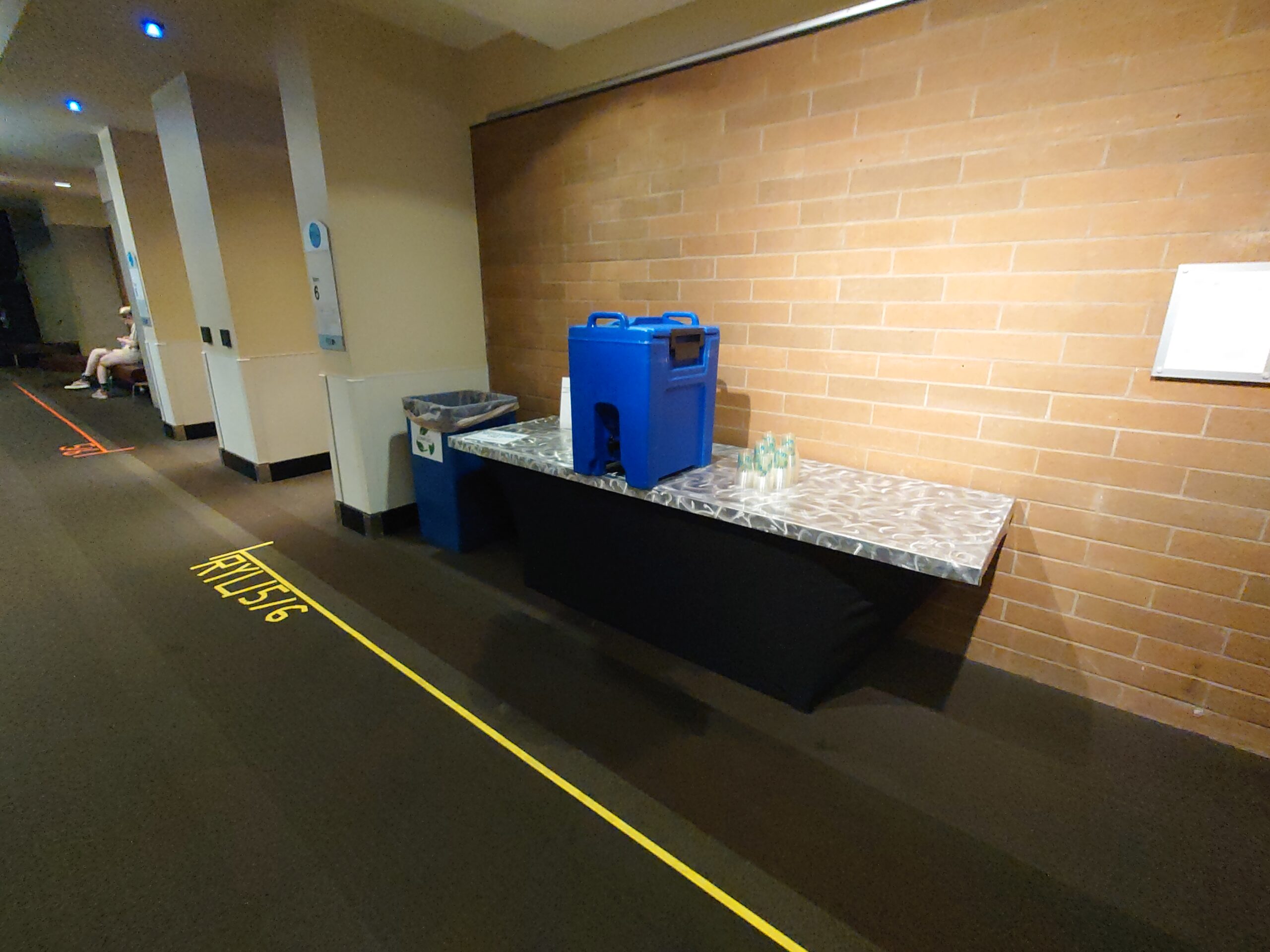 Once I got my badge, the one thing I immediately noticed was that it was NFC-enabled. I soon realized that this was done for access control: in order to access the convention grounds, you needed to tap in, and you also need to tap out to leave. This type of access control is the first convention that I've been to so far that's done this (and albeit I've only been to three other ones), so I thought that was pretty cool.
Going back to the topic of organization, this extended to the other floors of the convention: colour-coded tape was used to denote line formations, and they were clearly labelled to tell con-goers which rooms these lines were for. They also had overflow lines so that people wouldn't block the walkways. Anime Revolution is the convention I've been to the most since it's in my area, and in comparison, Animethon blows them out of the water.
Speaking of water, hydration stations were plenty and always stocked, no matter the time of day. I remember in Anime Revolution that the water stations were quite scarce around the common convention areas. During the day time, they were relatively stocked, but night time was pretty poor in comparison.
DEMONDICE unfortunately couldn't make it due to health reasons after Anime Expo, but she did host a Q&A panel. It was quite similar to some other Q&A panels I've been to in the past. I don't recall going to a Q&A panel during last year's Anime Revolution, but in years before, people would line up to ask questions. This time, the audience could ask questions via a Google Form presented in the form of a QR code. I thought that kind of made things nice and smooth since an emcee kept things going.
The highlight for me would definitely be Furihata Ai's appearance. Aside from her voice acting role as Kurosawa Ruby, she also has her solo artist works, such as her city pop songs, which she performed live Saturday evening at 18:30. She even had an autograph session at 21:30 after her live concert, so I managed to get her autograph on a shikishi board that someone graciously gave me while I was scrambling to find something to sign on. That means I gotta pay it forward next time around. 🙂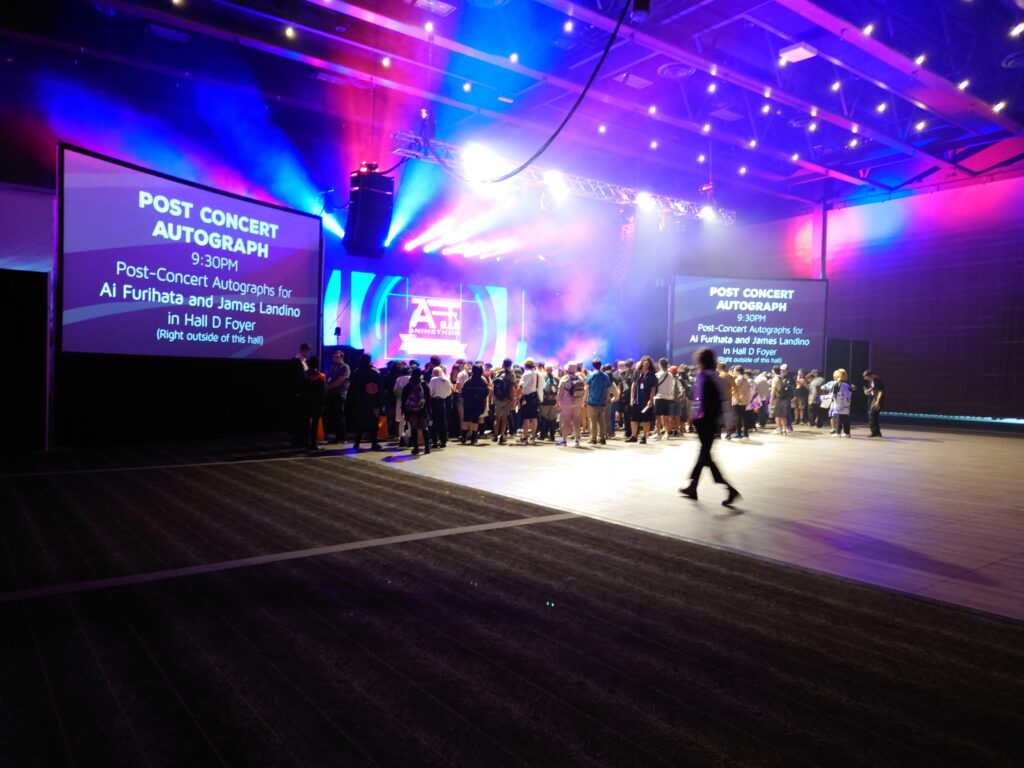 I didn't really go to many panels at this convention. The one other notable event was this group of friends that played Genshin music, among other pieces from other franchises. Aside from that, I spent most of my time wandering around in the exhibition halls. There's quite a few artists that I haven't seen in Vancouver, so seeing them here was great! Two memorable ones were Kamaniki and Phibonnachee. I've been following Kamaniki on Twitter, and they draw a lot of Xenoblade art, which all look really pretty, even though I'm not really familiar with it. I like their art style so I had to buy a few pins and prints. 🙂 Phibonnachee had some neat vinyl posters, so my friend and I also bought some together.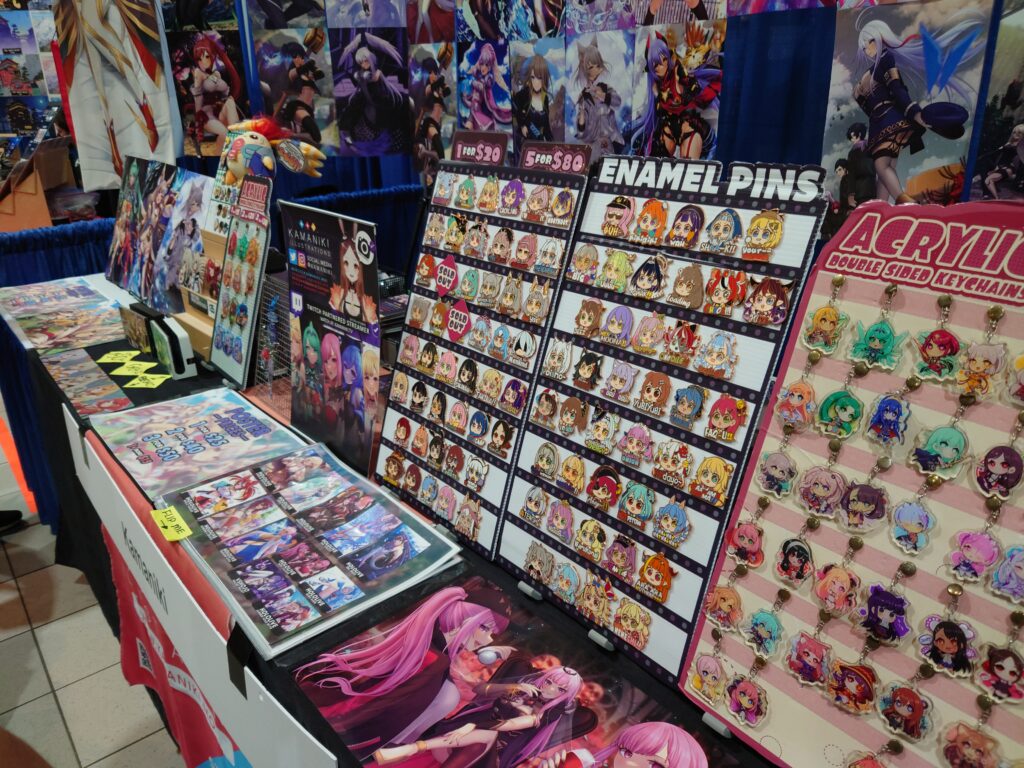 There were also some itashas and gundams on display. There were two Love Live! Sunshine!! cars, one Hoshimachi Suisei car, and one Hu Tao car. Very very nice 🙂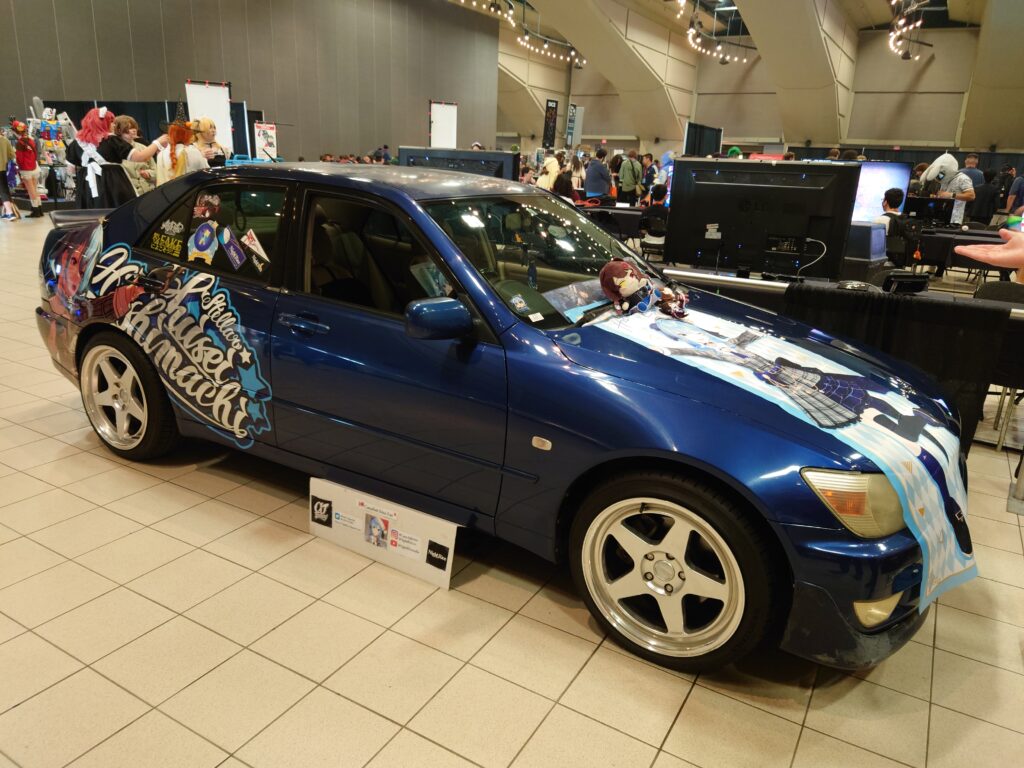 One thing I noticed while I was in this convention centre was that I had very good cellular service. I took a glance around, and there were many cell signal boosters inside, so that was pretty neat too.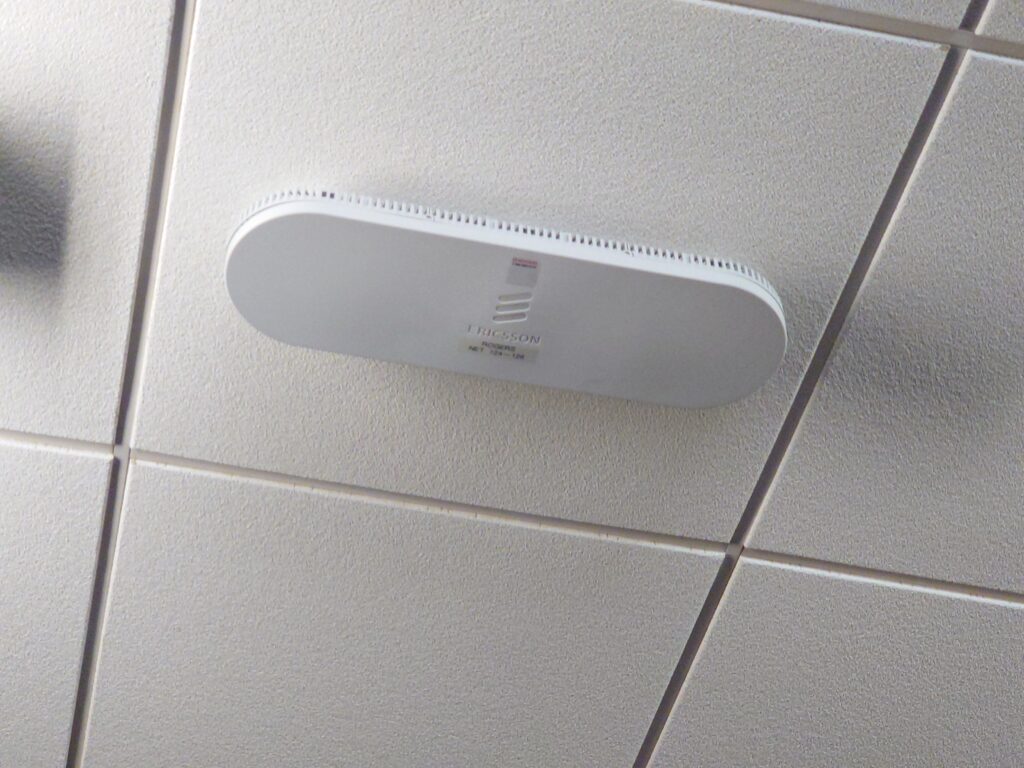 But yeah, now I'm kind of rambling, so I'll end it here. Overall, pretty satisfied with this convention. If they have some decent guests in the upcoming year, then I'll definitely come back for another weekend trip.
Anyways, that's all I have on my mind this time around. See you next time!
~Lui