Last weekend, I went camping with my friends Zuma, Ves, Kami, Sayaka, NekoDiv and Jeff. We went to Bear Creek Campground near Harrison Hot Springs. I haven't gone camping in a long time, so this was definitely very exciting for me. I used to go with my parents, but this was the first time I went with friends on my own, so it was definitely exciting!
Before we left, we had to fit 7 of us and our stuff into 2 cars: a Nissan Rogue and a Honda Civic. That in itself was a challenge. We were originally planning on having 3 people in the Rogue and 4 in the Civic, but we ended up doing 2 and 5 instead. There was so much stuff that we had to fold down the seats on the Rogue, and even then it was a tight fit!
We left at 12pm, and headed out to Abbotsford, where we stopped for brunch at Denny's. We then stopped by to grab some fresh veggies and gas before heading to the campsite.
The road to the campground was pretty rough. It's located beside a logging road, so it's all gravel and rocks. If you decide to go, do make sure you have a good set of tires. Since I was driving my parents' car, I took it super slow.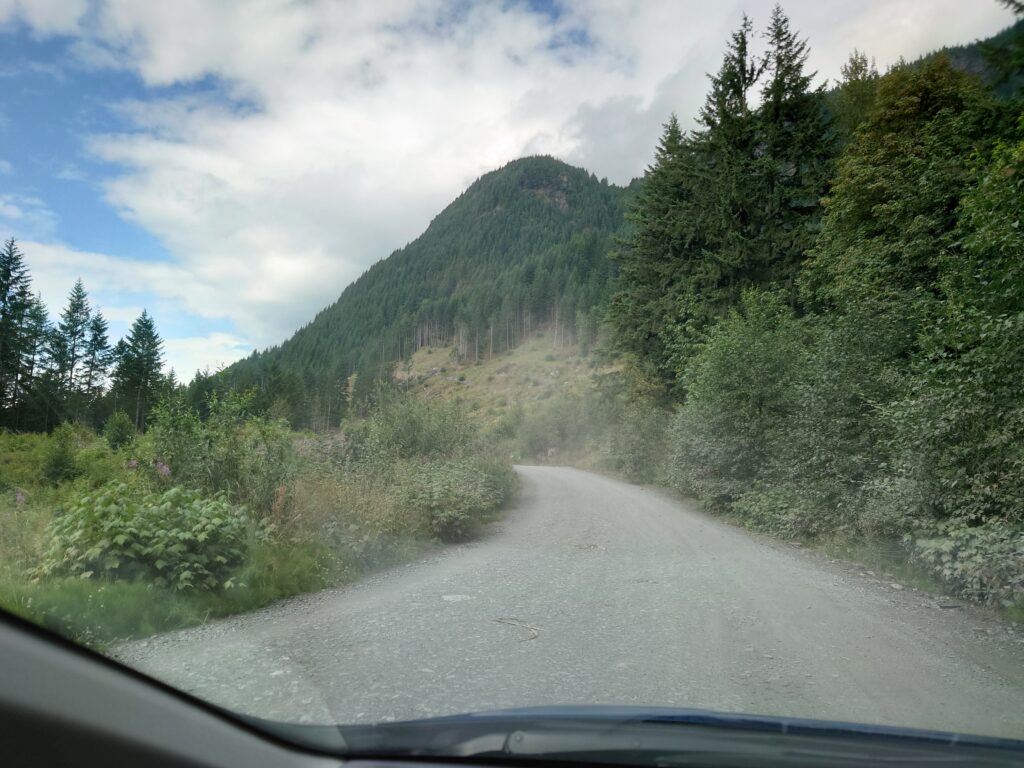 The campground was really nice. Since a single site only allowed 6 people, we had to book a double site. We were able to park right beside our site, so that was really nice, and the size was quite large so we had lots of work with.
Because this campground was located off the grid, there was no running water or flush toilets. We brought our own water with us, and were to deal with pit toilets and their stench for the duration of our trip. I would say that that in itself was an experience!
From our site, looking down the road, we could see the pathway to the beach looking out to Harrison Lake: a 30 second walk.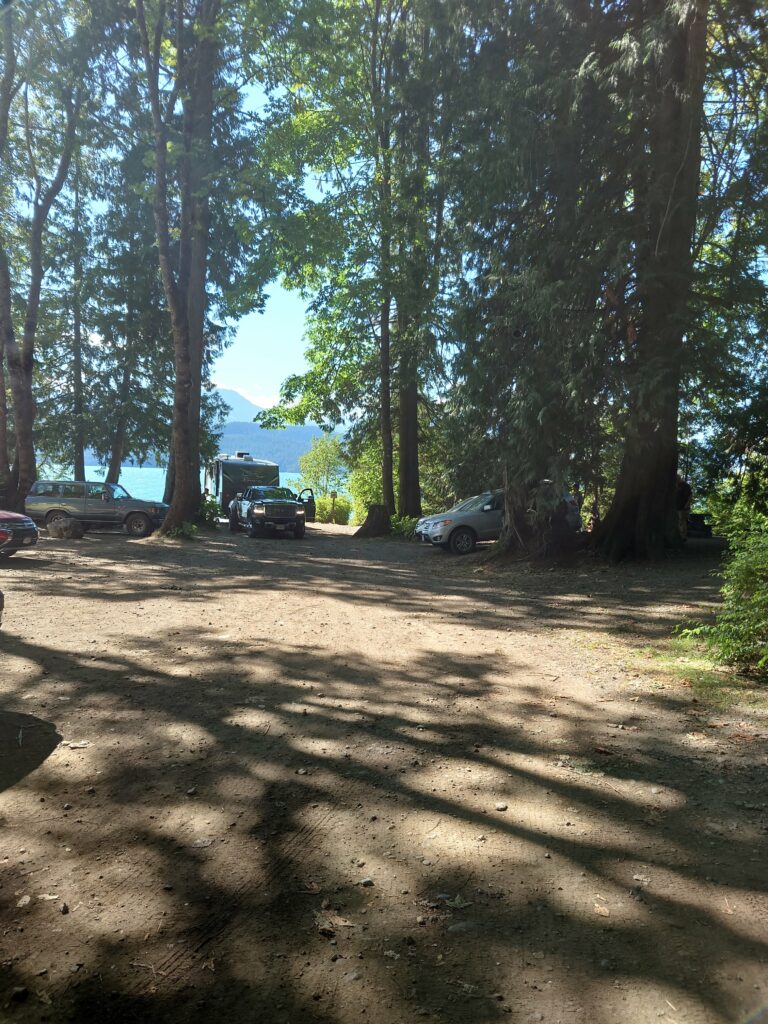 We took out most of the stuff in the car, and basically filled up the entire table.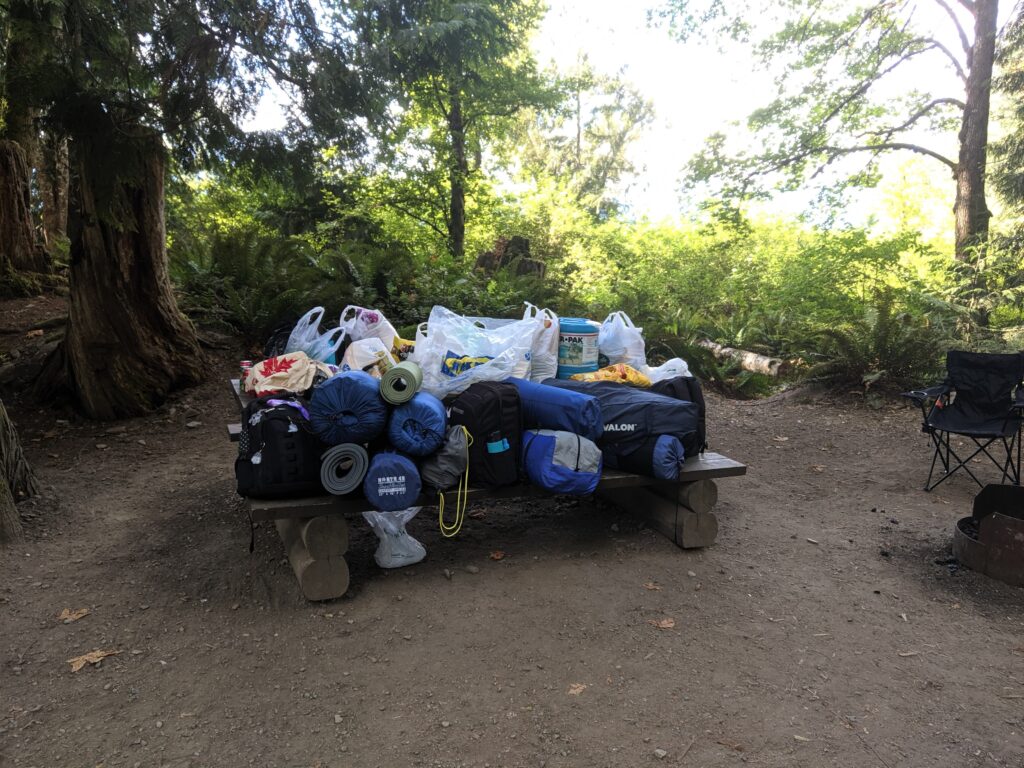 I didn't take a photo of the tents during this day, but after getting everything more or less set up, we went down to the water to check it out. It was closer to 5 or 6pm, so the sun was starting to go down. The water was pretty damn cold, but the sun did help a bit. The waters were pretty calm, too: didn't really see any boats on the water in the far distance.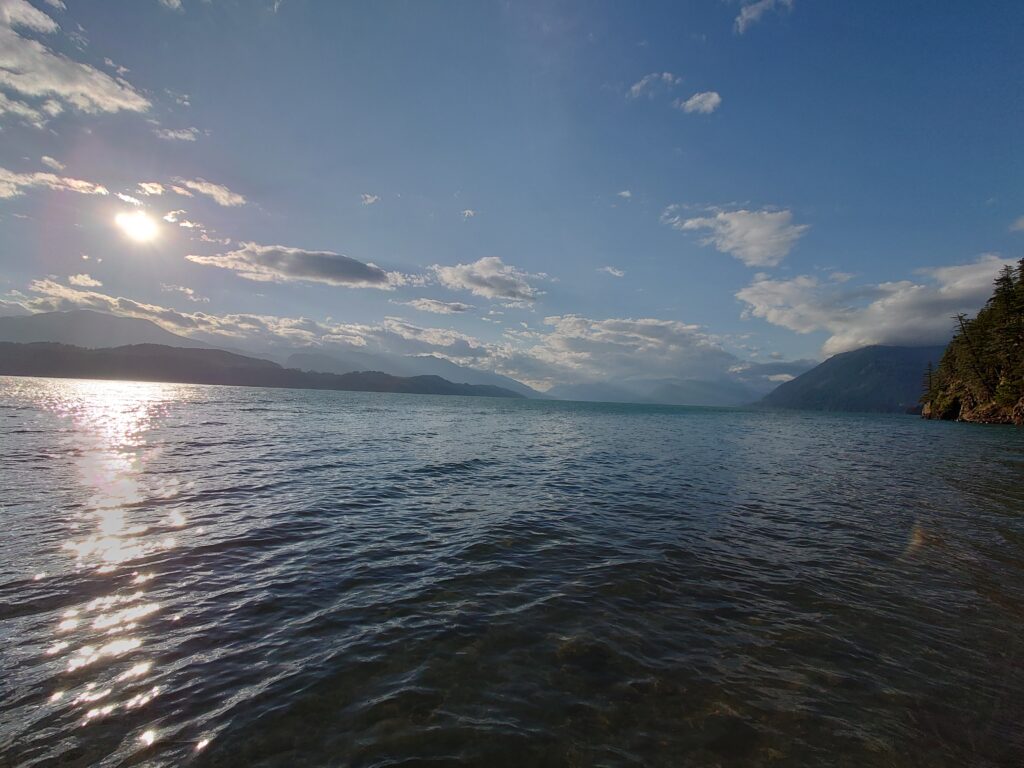 We also set up the campfire. It took us like 30+ minutes to set up cause we wanted to try using a magnesium rod to create sparks. It was a pretty neat experience. We took a bunch of videos, but here's a screenshot of some sparks from the rod.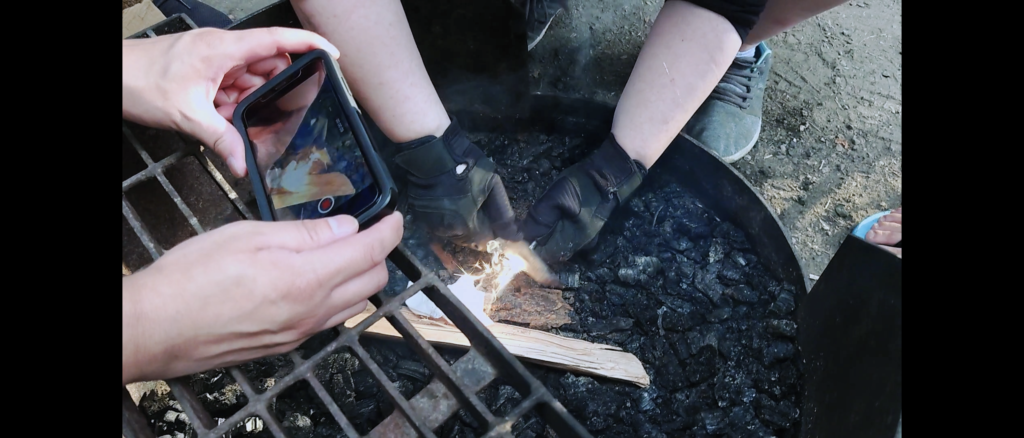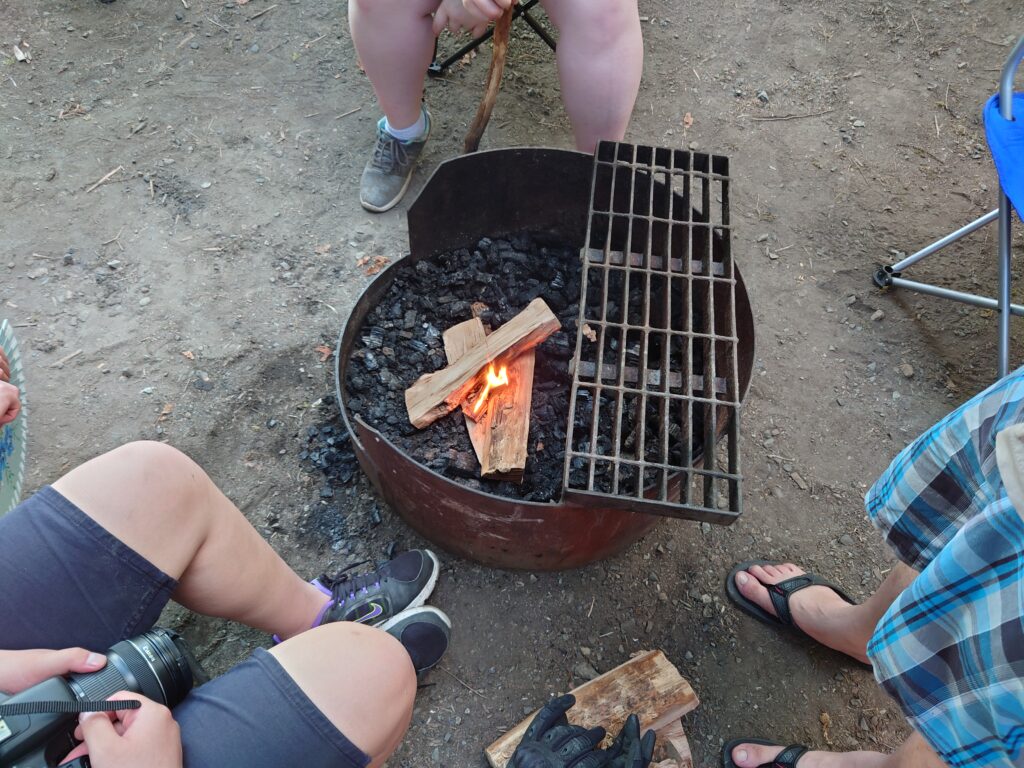 For dinner, we got some ramen and dehydrated fried rice shared amongst the seven of us. Oh, and also snacks that Jeff brought along.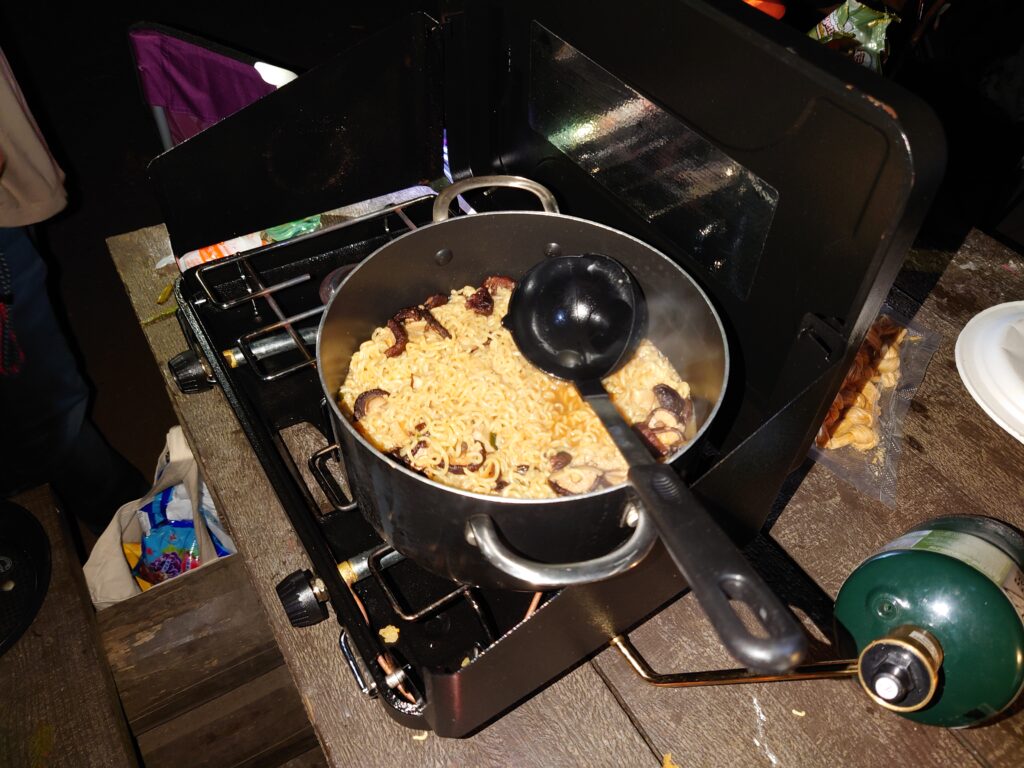 We also brought a cake to celebrate zuma's birthday, which we delayed because of COVID-19.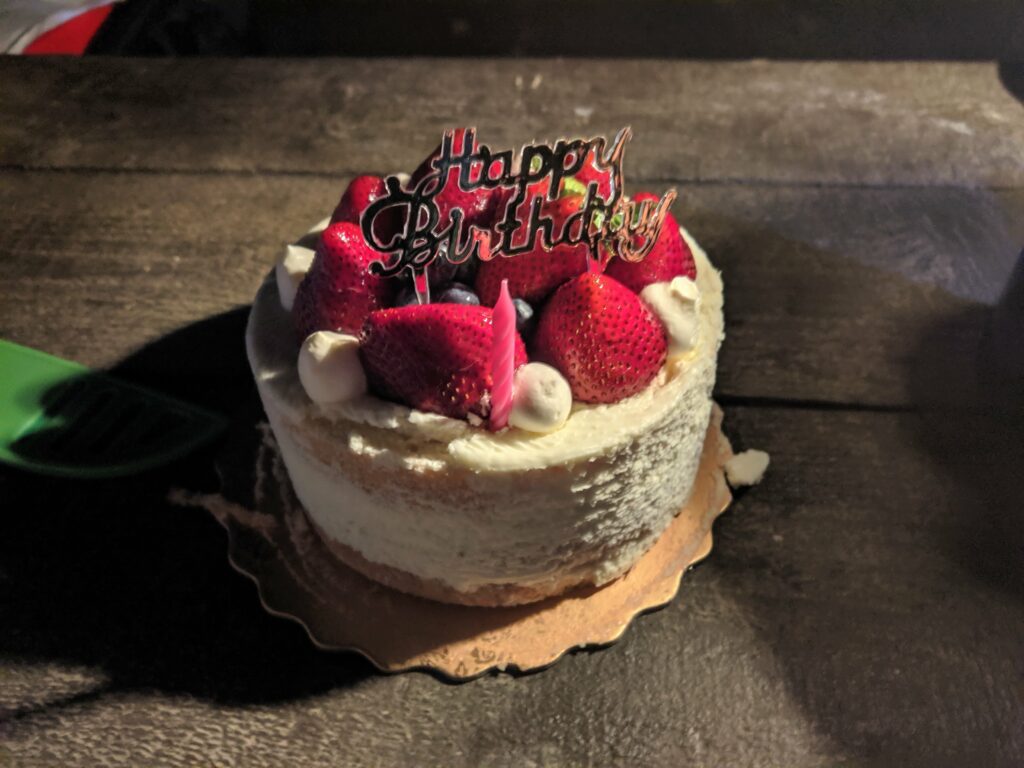 After that, we ended up sitting around the campfire and had some nice talks before calling it a night and sleeping.