Earlier in the month, I made another terrible mistake: I spent more money on mobage. And it's one I haven't played in a while, but it was nice. It's called Princess Connect! Re:Dive, or PuriKone for short. The game recently had its anime adaptation begin airing in Japan, so I logged back into my account to check it out again.
Essentially, this game is from CyGames, who also develops Deresute. Like in Deresute, there is an analogous Cinderella Festival (cinfes) called Special Festival, which essentially doubles the SSR, or in this case, the 3* rate. The normal 3* rate is 2.5%, so this banner was a 5% 3* rate. Contrast this with Deresute, where the normal SSR rate is 3%, which means cinfes is 6%.
This banner featured a limited Pekorinu, Neneka, Christina, and Muimi. I already had Muimi from a gacha I did last year. I had roughly 42k jewels, and spark is after 300 pulls (1 pull @ 150 jewels => 300 pulls = 45k jewels), so I decided to go for it. I streamed my pulls to a couple of friends: Jeff and Majin Exia. I ended up getting lots of duplicates, but also got 12 new 3*s. I ended up not needing to spark for the banner characters at the final pull: I got Neneka. I did end up getting some dup 3*s in the process as well.
In the end, I used the spark to get 50 memory pieces for Pekorinu instead. I would say I got pretty lucky this time around. Gacha is basically gambling, so tread with care.
Nonetheless, here's a gallery of the new SSRs I got below: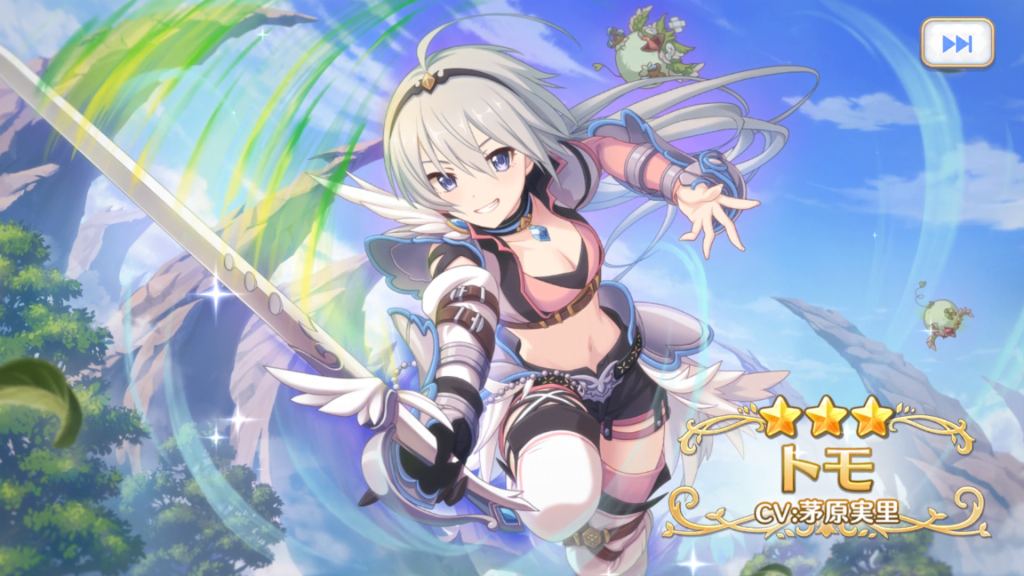 Anyways, I hope to play this game some more. It's hard to balance out the time for all the mobages I want to play, plus I have to factor in mood swings.
I really like the graphics in this game. They animated each character's special move, or Unison Burst, and it looks really cool! Also, the story is really good too. They really put a lot of effort into the story, and I need to spend more time understanding the story in order to fully appreciate this game.
Anyways, I hope I can put more time into this game. If you haven't, go watch the anime, too. I've watched one episode so far, and I saw some resemblance to the game's story 🙂
Until next time!
~Lui