It's been a while since my last post; there have been some life updates happening recently so I've been MIA pretty much everywhere, but more on that in a future post. That said, in mid-August, Anime Revolution was back in full swing at the Vancouver Convention Centre. I went with my friends NekoDiv, Kami, Saya, Ves, Majin, Kagune, and Tatsu, to name a few.
As is my tradition, I didn't pick up my pass on day 0 due to work: instead, I picked it up the morning of day 1. I arrived at around 8:50, grabbed my usual McDonald's double breakfast burrito meal, and headed to the badge pick up line. The wait wasn't too bad, about 50 minutes total, with about 20 minutes being outside in the morning sun/heat.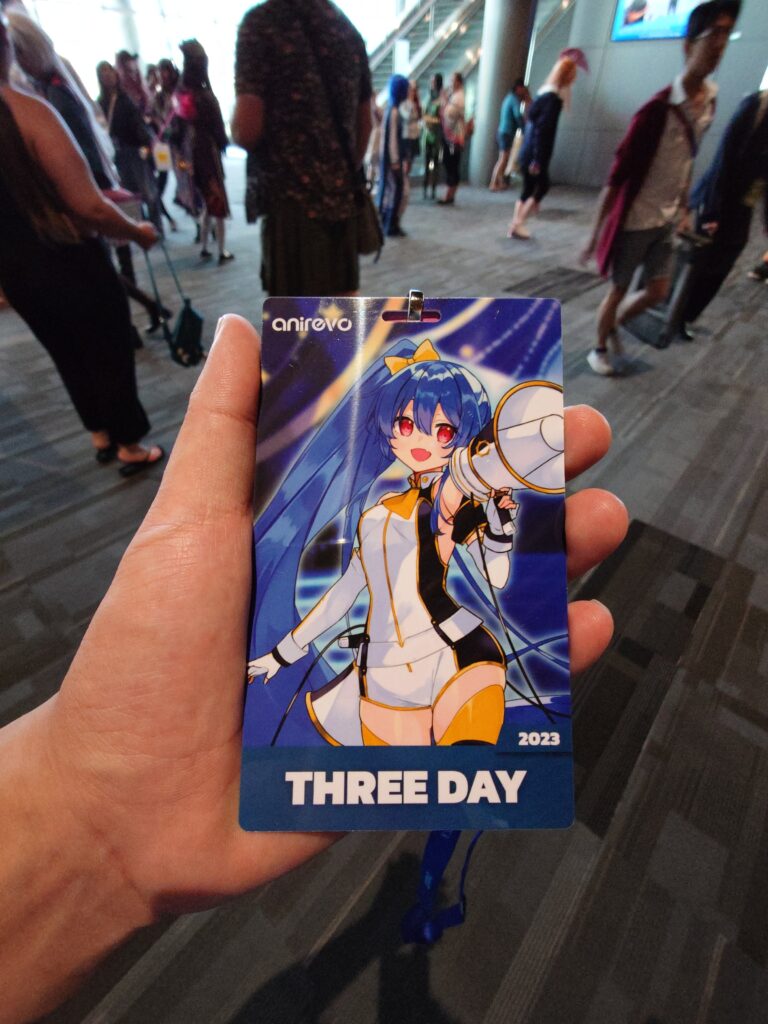 This year's convention brought many Japanese guests, including the stacked lineup of voice actors consisting of Ohashi Ayaka, Itou Miku, and Machico, all of which were highlights for me. Four hololive vtubers also joined the ranks of invited guests: Ina, Moona, Risu, and Fauna. Both the Japanese voice actors and hololive had their own respective concerts, which was great!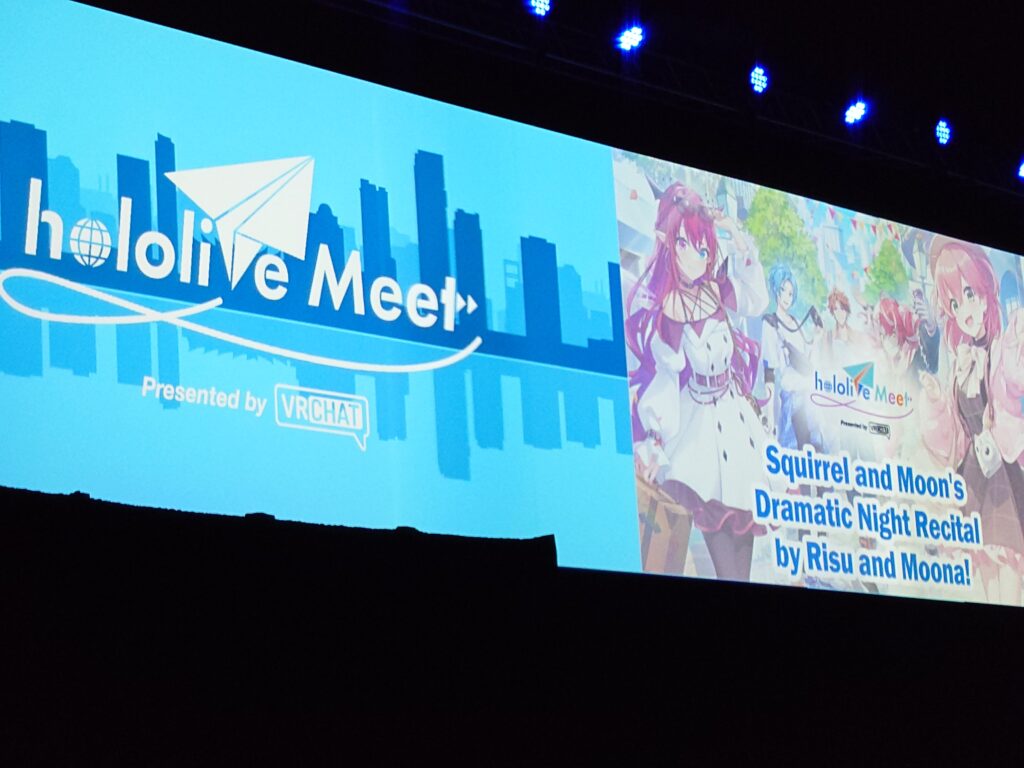 I also attended the rave this year, and I was not disappointed: DJ NaOH started it off and hyped up the crowd with YOASOBI's Idol, and then AdvanceRatio came with some nice remixes thrown in later on, all of which I enjoyed. Thank goodness I brought my earplugs: they've served me well once again as it was very loud. I left shortly after the first two sets cause it sort of died a little after, but that was a nice arm and leg workout with all that jumping and penlight waving.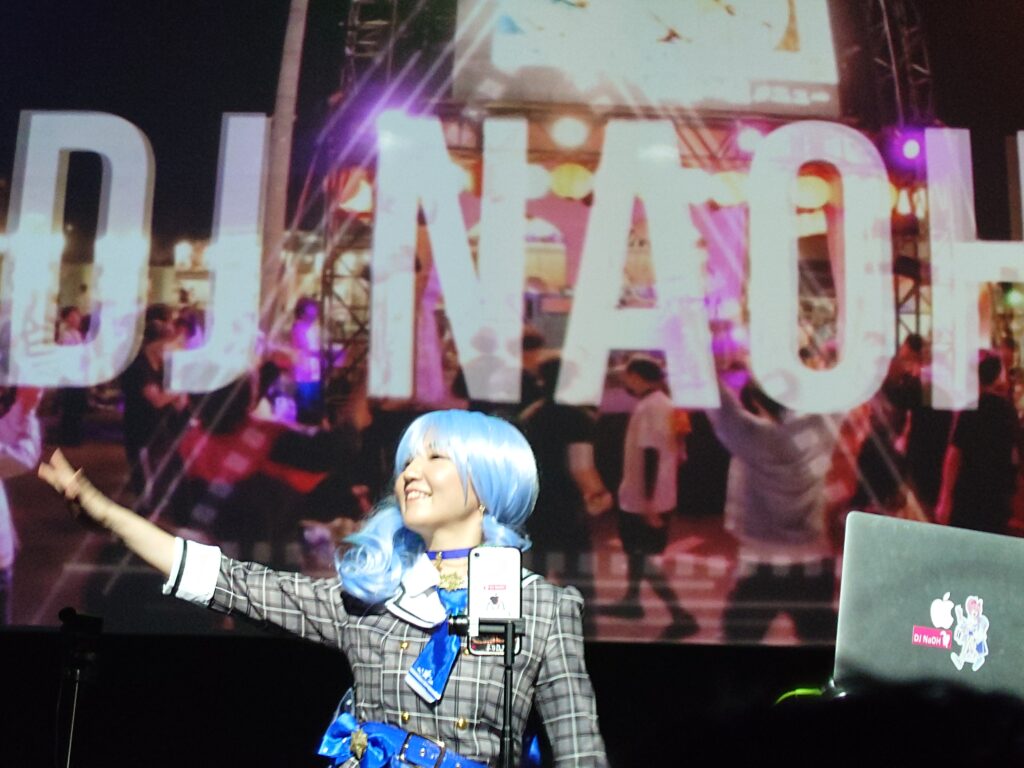 Aside from the main events, I spent most of my time roaming around in the vendor hall. I ended up buying some Genshin pins from Puffifish, some Genshin prints from grapedraws, Pochaimo, and houkisei, a Ganyu deskmat from houkisei, and a couple of Genshin posters and a Initial D poster from Timeskip Studios. I still have to buy a frame for the posters cause they're quite large, but they look amazing!
Afterthoughts
There were a few things I liked about this year's convention. First, they definitely heard the feedback last year about line management. I don't think I touched upon it too much last year, but the line/crowd management indoors was pretty poor last year. This year was a lot better, with larger areas to queue for main hall events, and queues to go into the vendor/exhibition hall. Inside the vendor hall, they had convention centre food. This is actually very good to have in my opinion: having the option to buy food without leaving is definitely a huge plus (even if it is a bit more expensive) because of the amount of time saved from not having to leave the vendor hall and come back to having to line up once again to get into the actual hall.
There are several things that could be improved. First, the scheduling kind of sucked for the international guests: each voice actor's Q&A panels were back to back to back, which made it hard to queue. I ended up not going to all of the Q&A panels because I wanted to line up for Ohashi Ayaka's autograph session. In general, for international guests, it would be nice to see the scheduling be more flexible in this regard. That being said, I'm not sure if event organizers had some strict policies to follow with respect to that, so perhaps it might have been out of their control, but that's hard to tell from my perspective.
There was also a concert on Saturday night called Animusix. From my initial understanding, it was a concert featuring the three female voice actors from Japan. Similar to last year, since this was a main event, people began queuing for it 2+ hours prior (myself included). The schedule listed the concert being between 18:30 to 20:00, but it turned being let in at 18:30 and starting at 19:00, which ultimately started late anyways. That meant an hour for the concert. Unbeknownst to me and several others that I talked to afterwards, vtubers also performed. I genuinely felt bad for Kilia, the vtuber that performed: she had a pretty good voice, but technical difficulties and being the odd one out kind of soured the experience a little for me.
All things said, I did have a great time. The vtuber and Animusix concert was still fun, and the rave was lit for the first two sets. I got to see the usual faces I see once a year (my con friends), along with the abundance of cosplayers. There were definitely lots of Vtuber and Genshin cosplayers, of which I took a few photos of. I also saw some NEKOPARA cosplays of Chocola, Vanilla, and Coconut. I wished there was an Azuki cosplayer, but they all still looked pretty cute 🙂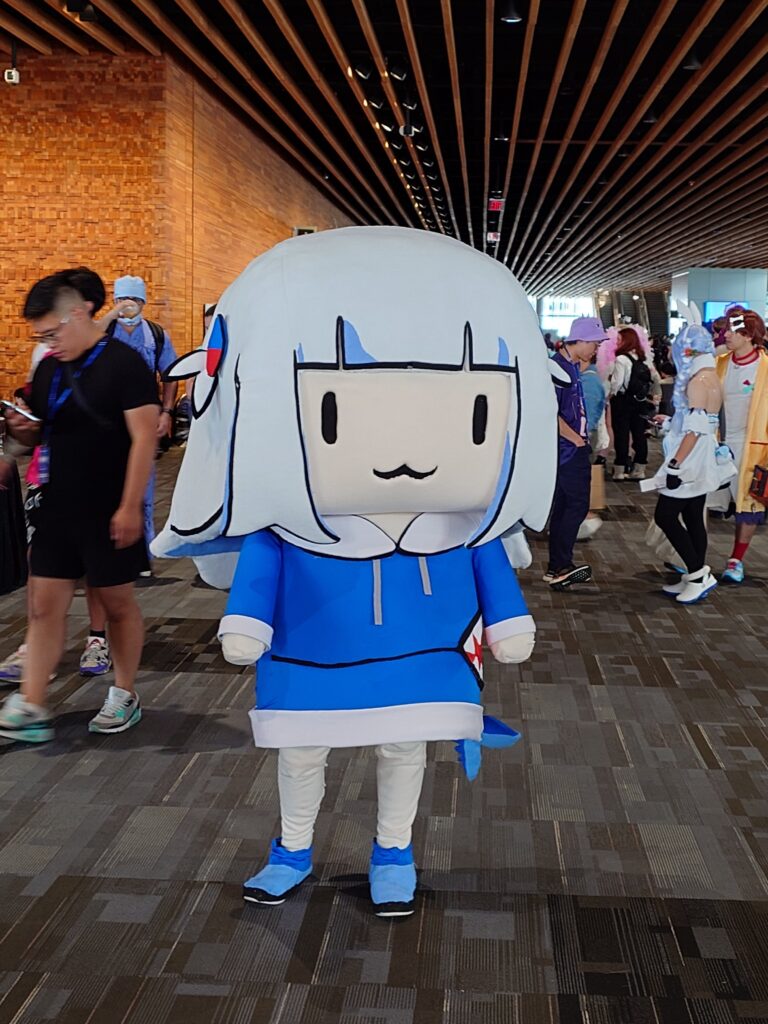 Anyways, that's all I got this time around. I'm still busy dealing with life things, so hopefully will have a post about some of that soon (it is an exciting milestone).
Until next time!
~Lui