So it's been three years since I bought my phone. The Sony Xperia 1 II (mark 2) has served me well these past few years; however, the battery life as of late has been declining. I now have to charge my phone twice a day, even if I don't really use it too much. It also appears that Sony has stopped delivering major updates to it (my last update was to Android 12), so combined with my heavy daily use, it seemed like a reasonable time to look at an upgrade. Luckily in mid-May, Sony announced the next flagship phone, the Xperia 1 V, which would be three generations newer than the one I have, scheduled to release in late July in the US. Given the release date was aligned with the 3 year anniversary mark, I decided to upgrade on release day.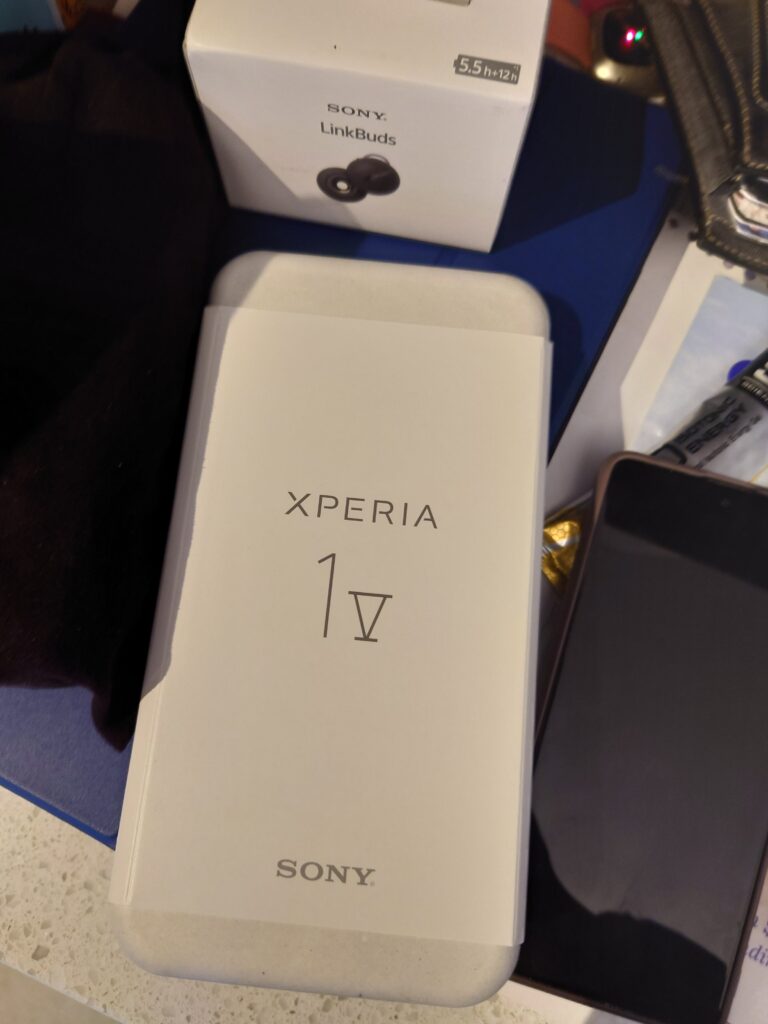 Sony Xperia's phone packaging is now very basic and simple: The box is made of recycled material, and all you get inside is the phone itself. It doesn't come with earphones, charging cables, or a charging brick. I don't really mind, because I already have existing charging cables, bricks, and headphones that I can reuse. The bundle I bought came with the Sony Linkbuds, which I already have a pair (but my original ones started to malfunction after my idiot self forgot it in my pants pocket where it went for a nice wash). After import and everything, the total came out to almost ~$2100 CAD: a steep price to say the least.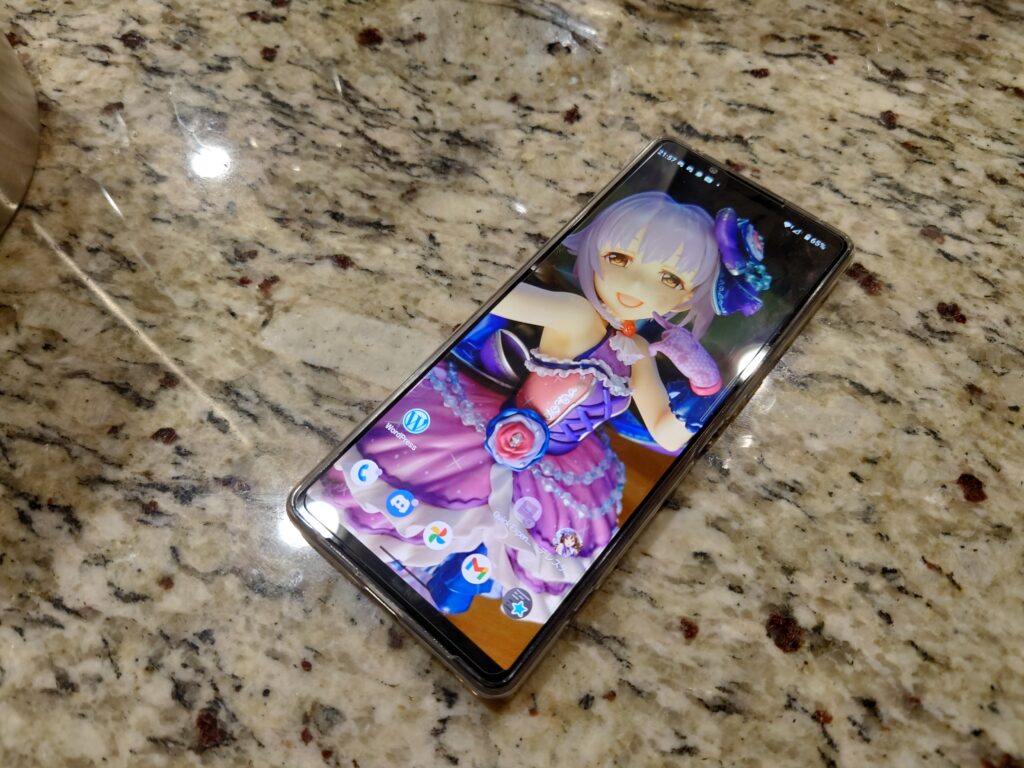 Form factor-wise, this phone looks exactly the same as my Xperia 1 II. The back and sides are now more tactile, adding a bit more grip than my previous mark 2 when holding it without a case. It still rocks a 3.5mm headphone jack which I heavily use for gaming. Noticeably, the camera gets the biggest upgrade. Similar to the II, the V features both a 16mm and 24mm lens. The 22mm has a slightly smaller aperture: F1.9 on the mark 5 vs the F.1.7 on the mark 2. The biggest improvement is the introduction of a 85-125mm zoom lens. No idea how they packed that in, but it's great. In social media apps like Snapchat, zooming in will automatically switch between the lenses, so you can actually zoom pretty far and it'll still look pretty crisp. There's also just a single camera app now, namely Sony's Photo Pro app, which gives the flexibility of manual settings along with the usual RAW and/or JPEG storage formats. Generally, the app has gotten better between the mark 2 and the mark 5, so I like it.
The usual Sony gimmicks are still around. Side Sense allows me to quickly access my pinned apps or open split screen apps, among other things. Dynamic Vibration is still around, although I don't really use it that much. Game Enhancer is still here, and got a nice upgrade that supports streaming to YouTube should I every think about it in the future. It also supports the Xperia Stream fan add-on, which I don't have. Deresute runs without issues (as it did on the mark 2), and the screen is still pretty good. It does feature a 120Hz refresh rate screen, which I didn't have on my mark 2, but deresute no longer supports 120Hz so I'll be playing on the usual 60Hz.
Data migration was also pretty straightforward: I just plugged a USB-C cable, selected my apps and app data to transfer over, and I was pretty much on my way. I have a bunch of data on a SD card, but I opted to get a new SD card and keep the old one in my mark 2 so that I can switch between them seamlessly. Syncing the data on the SD card required a little bit more effort in the configuration, but now that it's done, my photo sync across my phones without the need for Google Photos storage.
Anyways, that's all I got this time around. The familiar form factor and style are reasons why I still like to own an Xperia, and admittedly I am quite biased towards Sony phones for this reason. I also wouldn't mind going back to the old days when batteries could be swapped at the expense of a slightly thicker device, as it would allow me to keep using my mark 2 a bit longer. Nonetheless, the mark 5 will become my daily driver for the next couple of years, and I'll still use my mark 2 for my mobages.
Until next time!
~Lui