In my 2019 Japan trip, one of the things I didn't get to do was stay at an onsen ryokan. This time around, I planned for it, and we successfully executed said plan. My brother and I went to Hakone, one of several onsen regions within Japan. Hakone is located roughly two and a half hours away from Tokyo by transit. By bus from Odawara Station, we paid roughly ~1200 JPY each to get to where we needed to be. Phew.
Ryokan
The ryokan we stayed at, Mikawaya Ryokan, was located in the mountainous areas of Hakone called Kowakien. Upon arrival at around 15:30, we were greeted by friendly staff, who graciously took our luggage into the entrance/genkan. There, we took off our shoes and were given indoor slippers to use within the ryokan. I thought this was pretty nice, as it was just like walking into our own home. We basically didn't see our shoes until we went out. We were guided to the ryokan's lounge, where we took a short break. The ryokan staff gave us each a red bean/azuki mochi accompanied by a nice cup of hot green tea while they helped us with the check in process. Once we finished, staff guided us to our room located on the first floor of their annex building. Once again, they took our luggage right to the door of our room.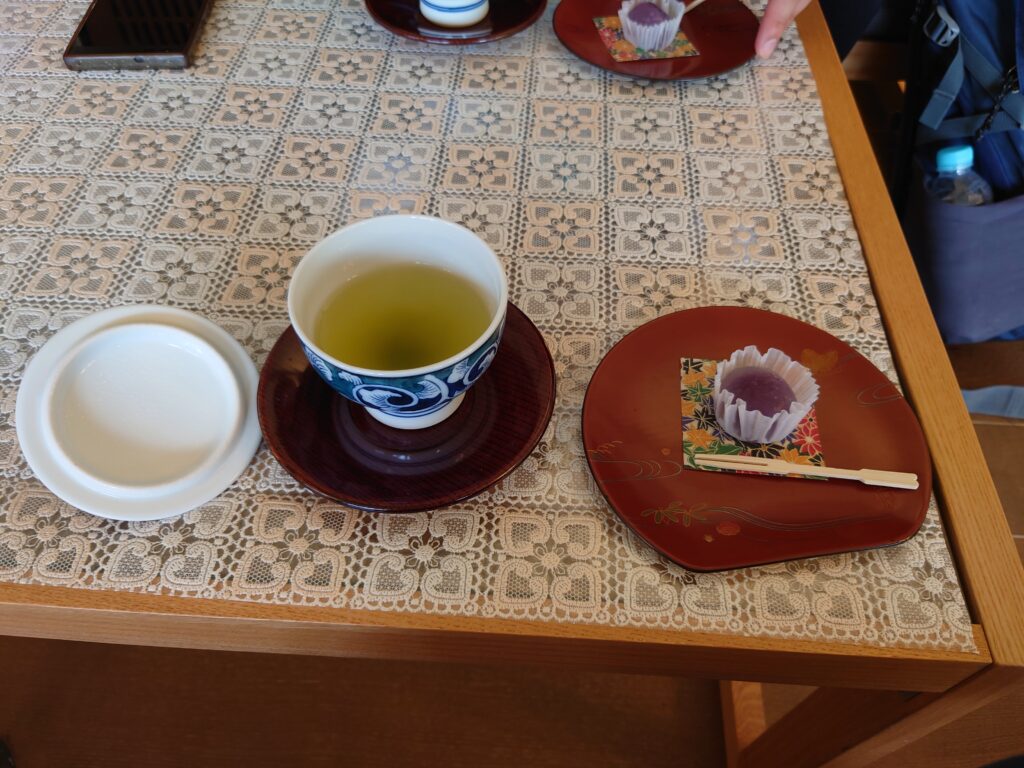 Here's a look at our room. It's a ten tatami mat room, which gave a traditional vibe with some western feel: this particular room had two twin beds as per my booking. The washroom had a Toto bidet-style toilet, which seems to be the common theme in the hotels we've stayed at. Our room also had a private outdoor shower and open-air bath, which was exactly what I wanted to try. When sitting inside the bath at night, I was able to see a bit of the sky; however, the morning was a bit nicer, featuring some nice trees and their branches looking out into the mountains. It was really nice and relaxing to just sit in the bath and snack on an onigiri and sip a can of cold, alcoholic peach cider.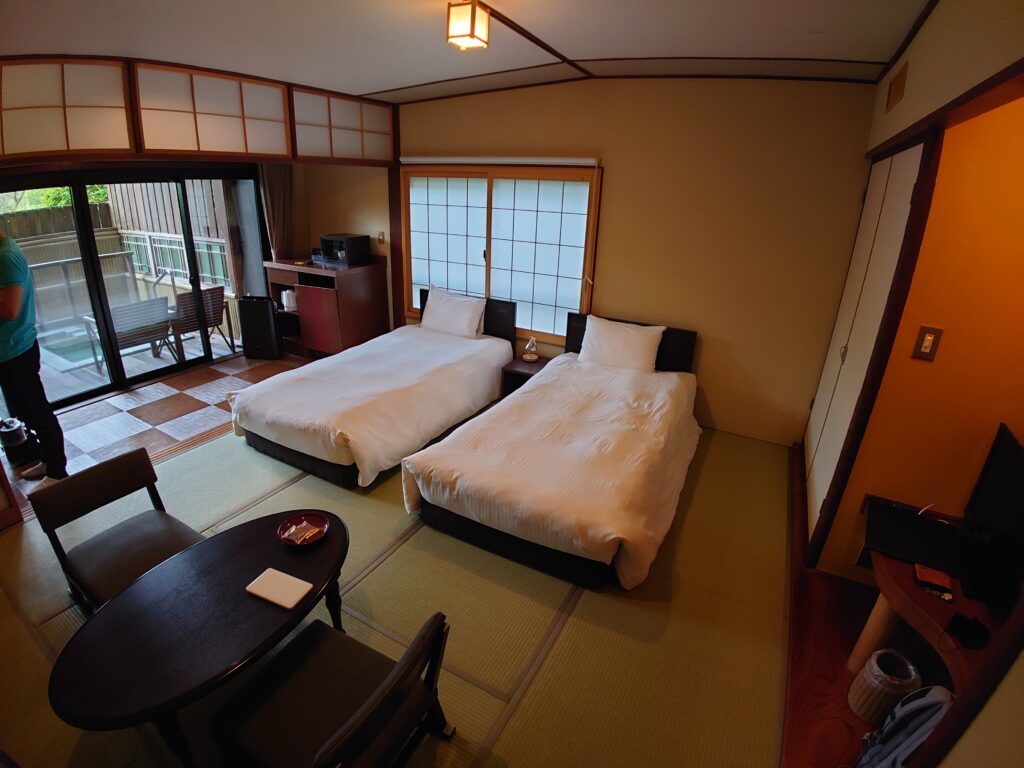 As far as food goes, breakfast and dinner were both included with our accommodation. The ryokan required a time booking when we checked in, so we reserved for 08:30 and 17:30, respectively. I'm not going to even try describing our breakfasts and dinners, so here are some photos instead. I thoroughly enjoyed the dinners on both nights. We had different types of hot pot, each with their different assortments of meat. The staff also left us with a menu for reference on the foods we ate. They were quite filling, and really made hopping into our private bath really enticing after meals. Breakfast was light, but still very filling: almost enough to get us through the day until dinner time.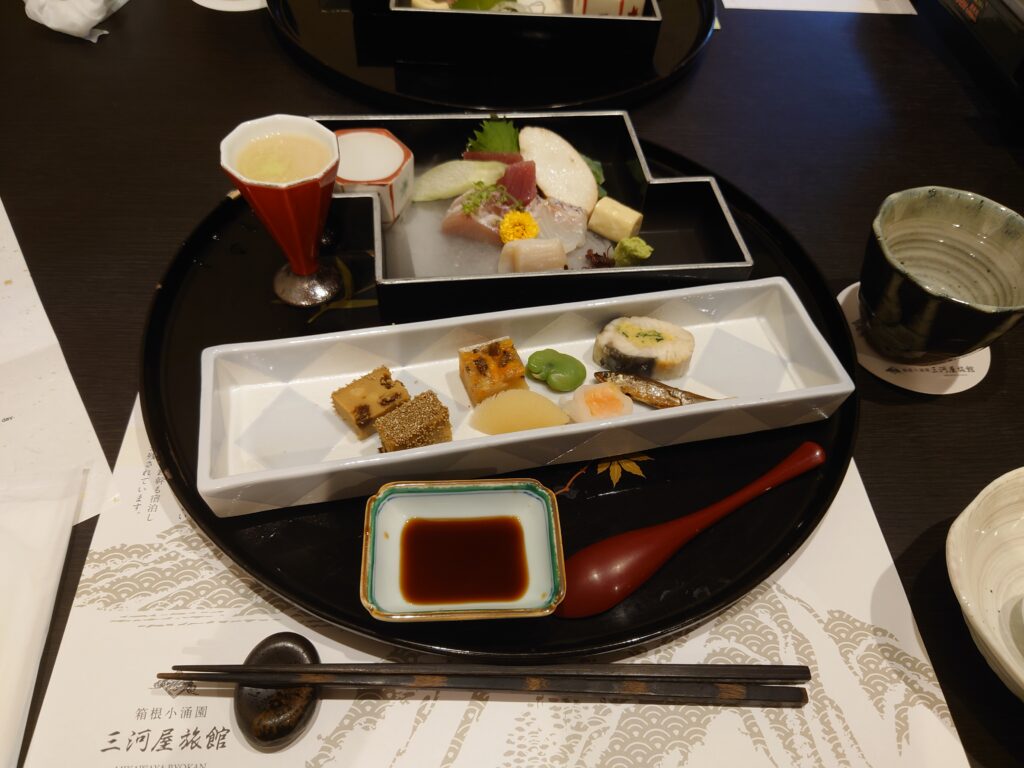 Area
There's actually many things to do in Hakone, but given our time constraint of 3 days/2 nights, it was hard to go from place to place. We basically didn't leave the ryokan after we got there on the first day (aside from going to the nearby FamilyMart to buy snacks and drinks), so we realistically, we had 2 days to explore the area.
On the second day, one of the interesting places we visited was the Hakone Open Air Museum. It's an art museum that, as its name implies, was literally in the open. Thankfully, it was nice and sunny when we were there, so we didn't have to take out our umbrellas. The entrance fee was 1600 JPY each, and there were lots of art pieces to look at. They had an indoor Picasso exhibit as well. I kind of enjoy walking around and looking at things, so this was a nice little place.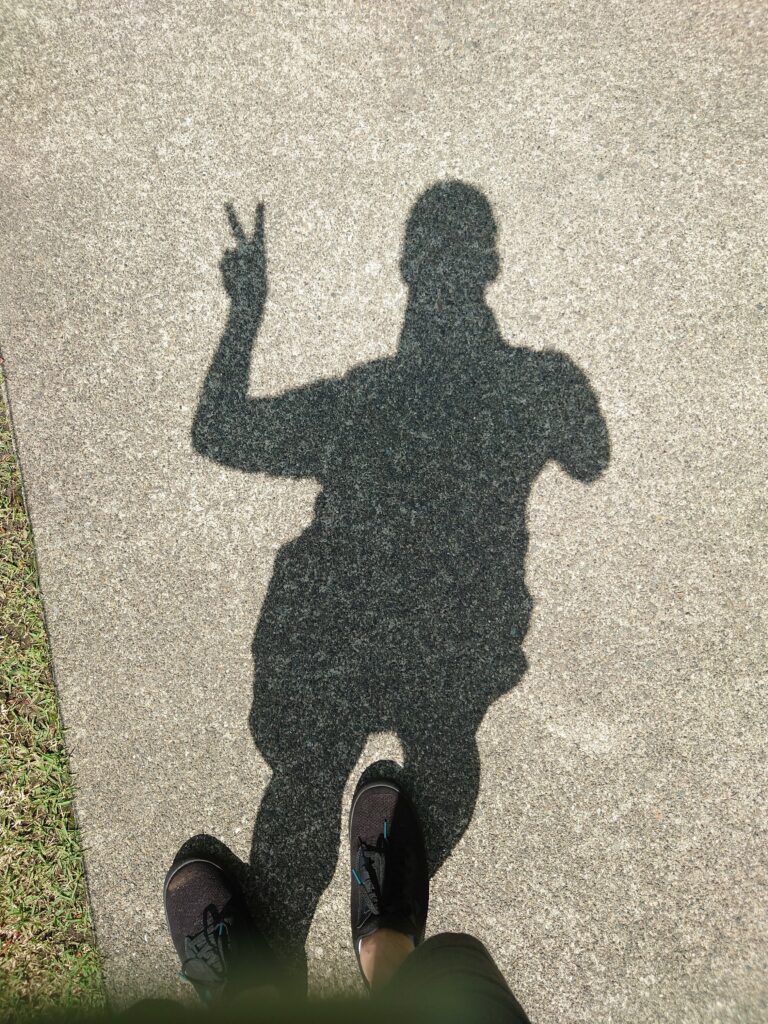 After spending roughly 3-4 hours there looking at art pieces, we left and went to grab a little snack at a local pancake place. It was a 10-15 minute walk from the open air museum near the Hakone Ropeway station of Gora. It was a nice little place called Hakone no Mori no Pancake. They had some delicious little fuwafuwa pancakes served on a tree-like plate.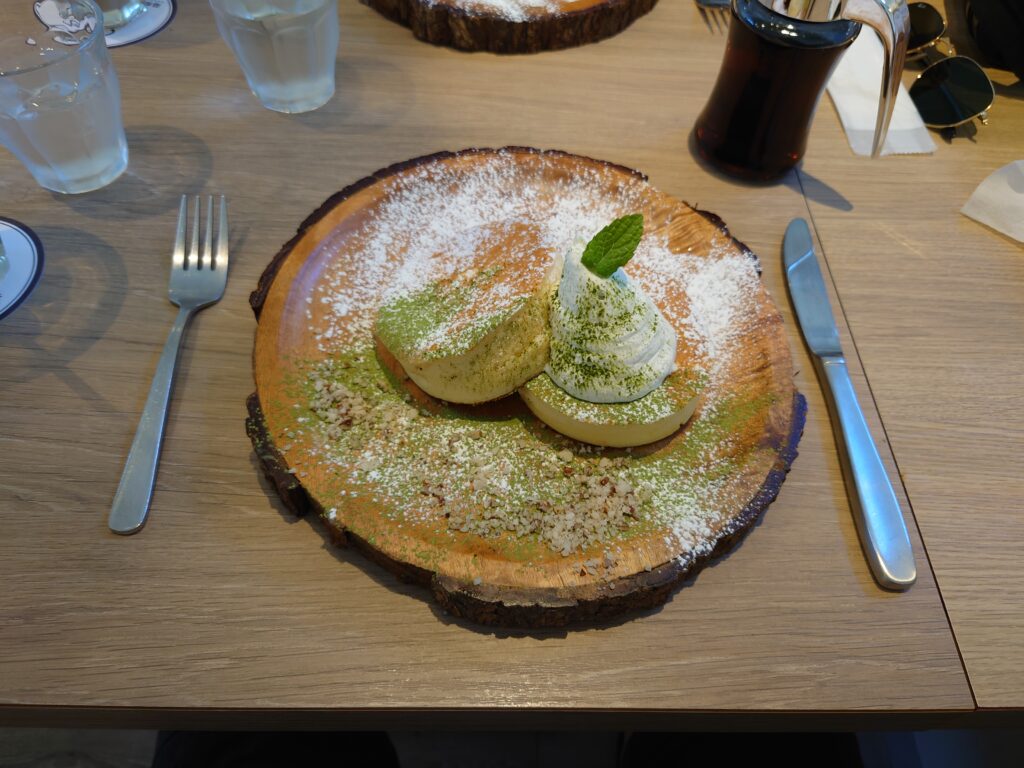 On our last day, after checking out of the ryokan, we left our luggage and took a bus to the northern side of Lake Ashi (Ashi no Ko), where the Hakone Ropeway terminus station was located. It was quite sunny and hot: almost 30C. My brother and I wanted to go hike one of the trails that goes to one of the ropeway stations near the top of the mountain, Owakudani, but about a quarter of the way up, the trail was closed due to hazardous conditions. It wasn't all in vain though: we managed to see a slight view of Mount Fuji.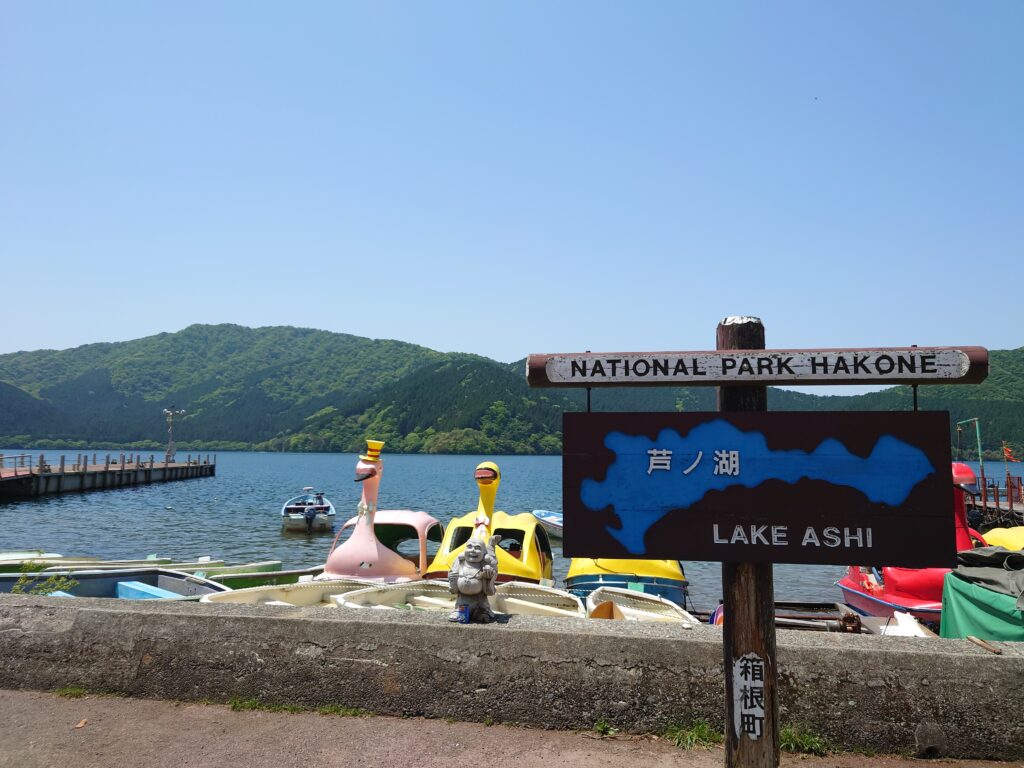 But yeah, instead of hiking, we ended up taking the ropeway car to the top of Owakudani, where the sulphur vents were located. We had a nice curry cutlet lunch at the station cafeteria. There was also a nice little museum for 100 JPY, which described the volcanic activity and interesting rock composites, among other things. Even up at the top, we were still able to make out Mount Fuji in the far distance. They were also selling black onsen eggs, but we decided not to get them. Instead, I opted to buy some sweets to bring back to coworkers as edible souvenirs.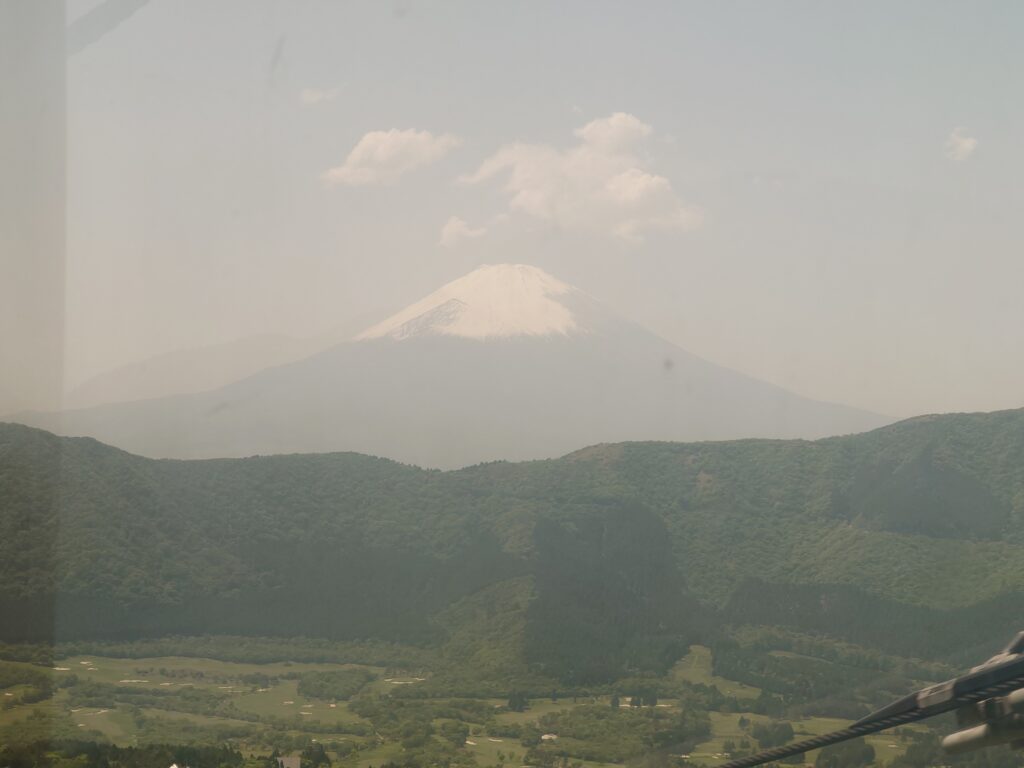 Final Thoughts
Overall, Hakone was a nice break from the bustle of the city: it was way more laid back and slower-paced. Having a private onsen was very relaxing, even when I woke up at 4:30 and hopped in for a morning soak. Not having to worry about finding places for breakfast and dinner was great as well (the ryokan meals were amazing).
That said, I wished I had planned out a few more days at Hakone, as it felt way too short. Next time, I would stay for an extra day or two, but maybe at a hotel. Although my first stay at an onsen ryokan was great, it was definitely a stretch in terms of my budget. Maybe I should save up a bit more to splurge again. 🙂
Another place I would want to visit is Yunessan. We did go into the lobby area, because it was actually a two minute walk from our ryokan, and FamilyMart was there, but we didn't go in. It seemed like they were doing some sort of repairs this time, and we had a private bath, so we didn't visit this time around. I also forgot that it was featured in one of the Uzaki-chan wa Asobitai! episodes (and they had a collab event quite recently), so it would be interesting to come back and maybe spend an afternoon there to relax.
In addition, I would love to explore the nearby areas a bit more. For example, taking a day to go hiking on the trails by Lake Ashi would be some nice exercise. There is also the Hakone Turnpike, which we could visit by driving. One of my coworkers told me that there was a car rental place nearby that does driving tours in the area. Unfortunately, we didn't go this time because of the time constraints and we didn't get our international drivers' licenses, but yeah, something to consider for our next trip. My brother would definitely love to try it out as it reminded him of some Initial D episodes.
Anyways, that's all I have this time around. I still have a few more thoughts to share about this trip, so I'll hopefully have those out as separate posts soon.
Until next time!
~Lui