A little over 2 years since her previous SSR, Miria finally gets her sixth SSR! This particular gacha banner was at the beginning of May, and was an isekai (AKA other world) one featuring Akagi Miria, Hayasaka Mirei and Takagaki Kaede. Miria's card skill is Mutual, Mirei's is Cute Ensemble, and Kaede's is Overdrive, which seems to be a new skill as I can't find it on starlight.kirara.ca. Anyways, for me, Miria is the star of this banner. 🙂
I didn't particularly save my jewels that well in preparation. I forgot to screenshot the exact amount, but I think I had ~21k saved up, which would have been enough for ~80-90 pulls.
In my first 10 pull, I managed to get Mirei: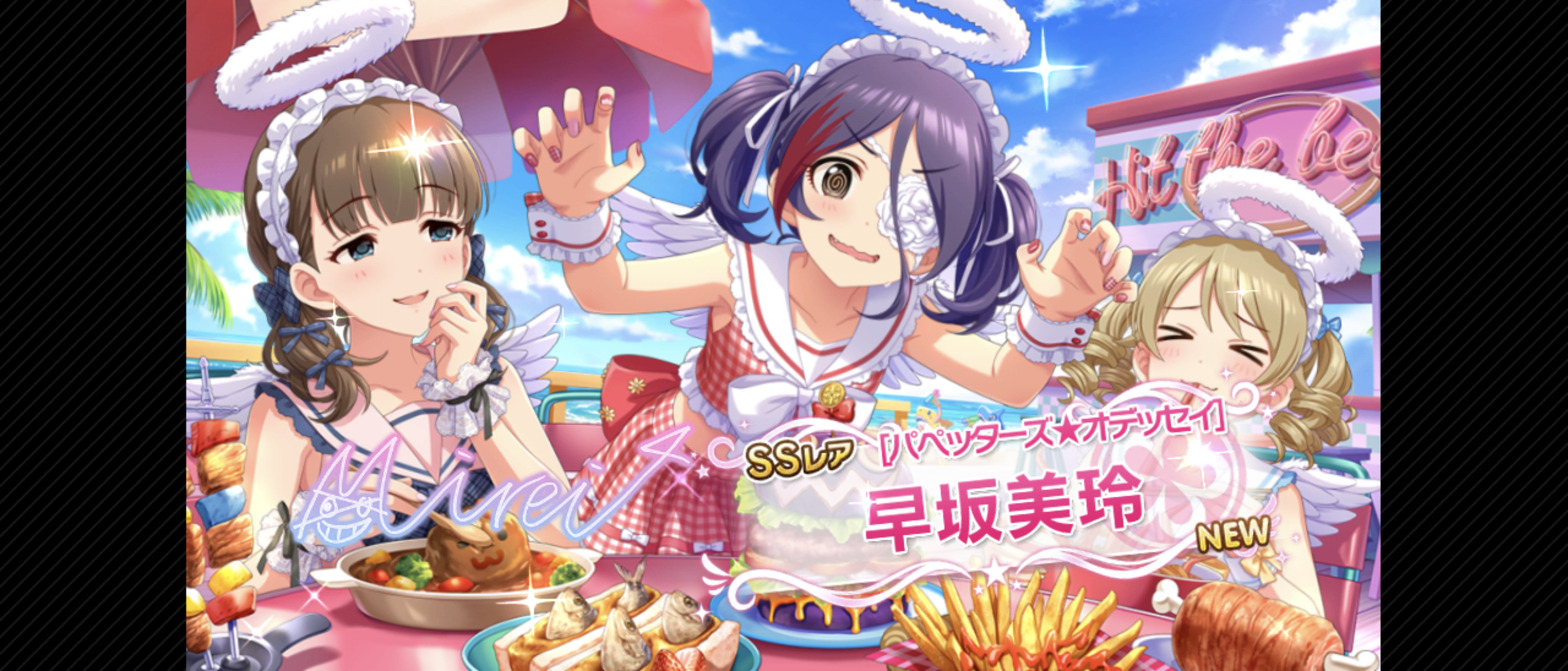 At the beginning, I forgot about the single tickets I had saved up, so I did so some single pulls in batches of 10. I ended pulling a few new SSRs, like Honoka and Mio, along with some duplicates.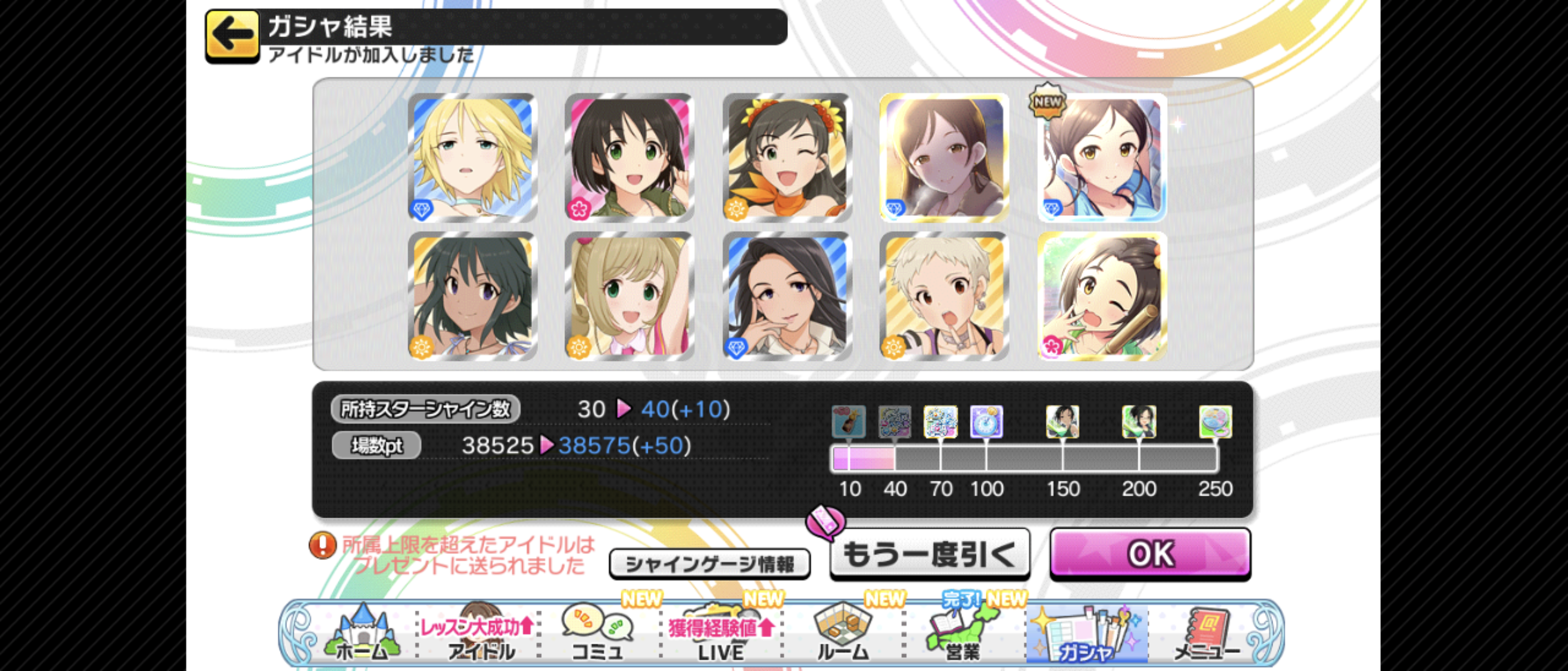 With the majority of my tickets out of the way, I decided to spend some money anyways cause it was a Miria banner: first up was 4900 JPY for the 6300 jewel pack. I forgot to screenshot them, but since Cygames has been adding new ones into the game, I had a plethora of outfits that I hadn't bought yet, so I picked two and also got my 10 pulls in exchange, which also ended up with no Miria.
While this banner was going on, I was also about to start my trip to Japan, so I held off on spending more. I still had free jewels, so I continued to pull in batches of 10 using the remaining non-paid jewels I had to no avail. At around ~155 pulls, it was looking a bit slim, as I had pretty much exhausted all of my available 10 pulls and was left with a handful of single pulls.
While I was in Japan, I decided to visit Animate Ikebukuro for an iDOLM@STER Cinderella Girls exhibit (more on that in an upcoming post). Having been able to see the franchise grow over the last 10+ years was really cool, with the exhibit showcasing many illustrations from the now-retired mobamas game. After spending some money on merch, when I got back to my hotel, I bought another 6300 jewel pack, exchanged for some 3D Rich outfits (I had enough to exchange for 3), and tried my luck once again with no success. At this point of ~200 pulls, I went to bed feeling a bit dejected (or was it more salty?): I had managed to pull both Mirei and Kaede, but not Miria.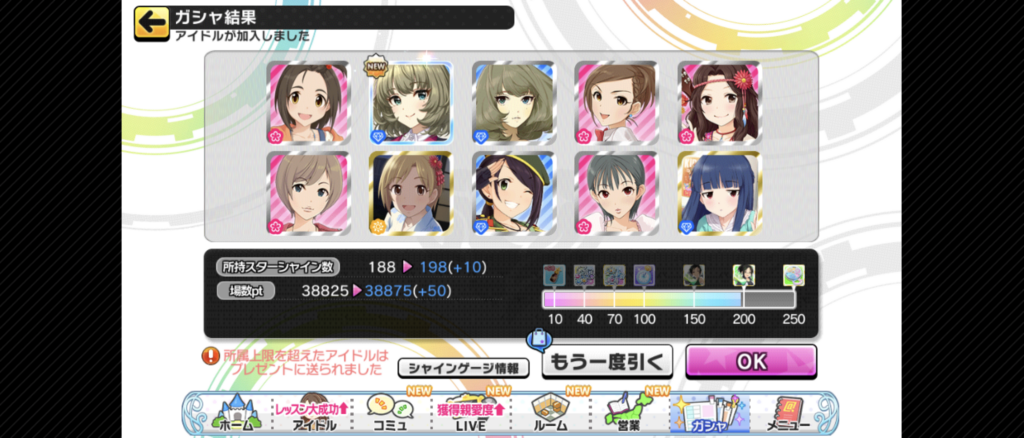 Not learning from my mistakes of this current gacha, I decided to buy the final 6300 jewel pack for the month. After doing another round of outfit exchanges, I prepared to pull the last two times. My second last pull was another tease: it was an SSR, but it was a dupe Tomoe 🙁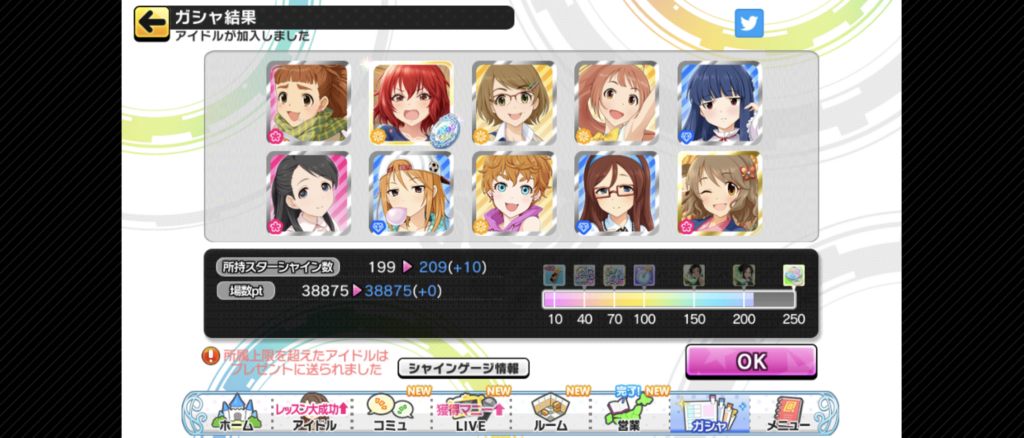 My last pull finally had that RNG on my side, as it was FINALLY THE SIGNATURE I WAS LOOKING FOR: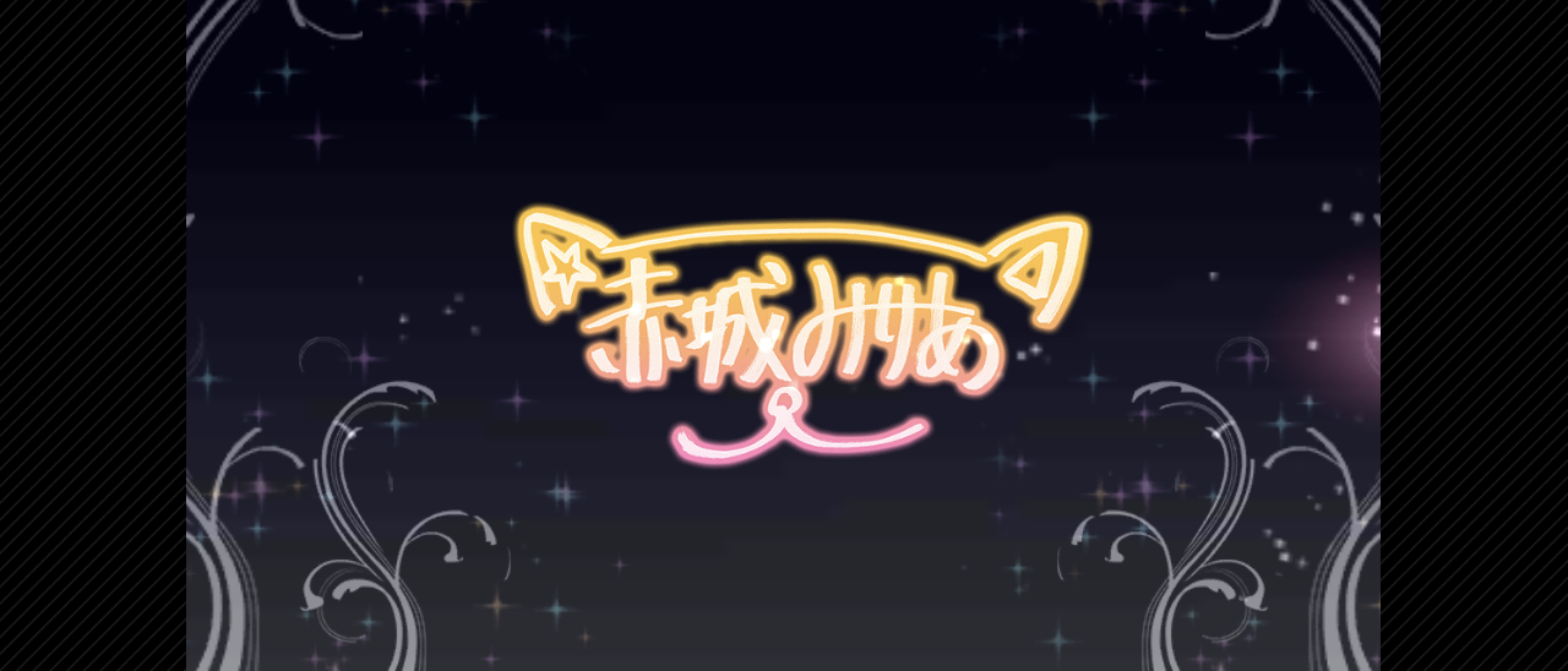 220 pulls later, and FINALLY MIRIA!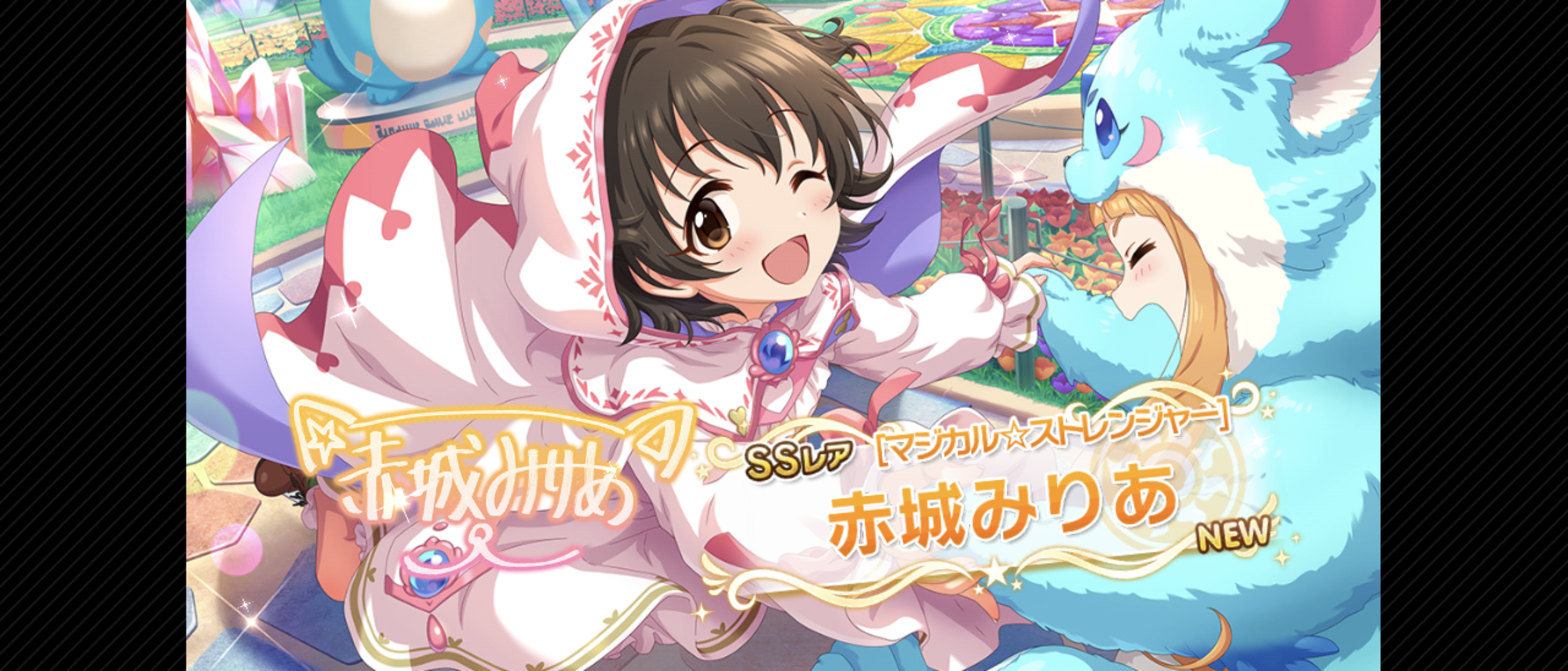 I really like her unawakened "Magical Stranger" card with Nina: they're both adorable. Her awakened version is also cute with her floating spell book and her flying pet dragon.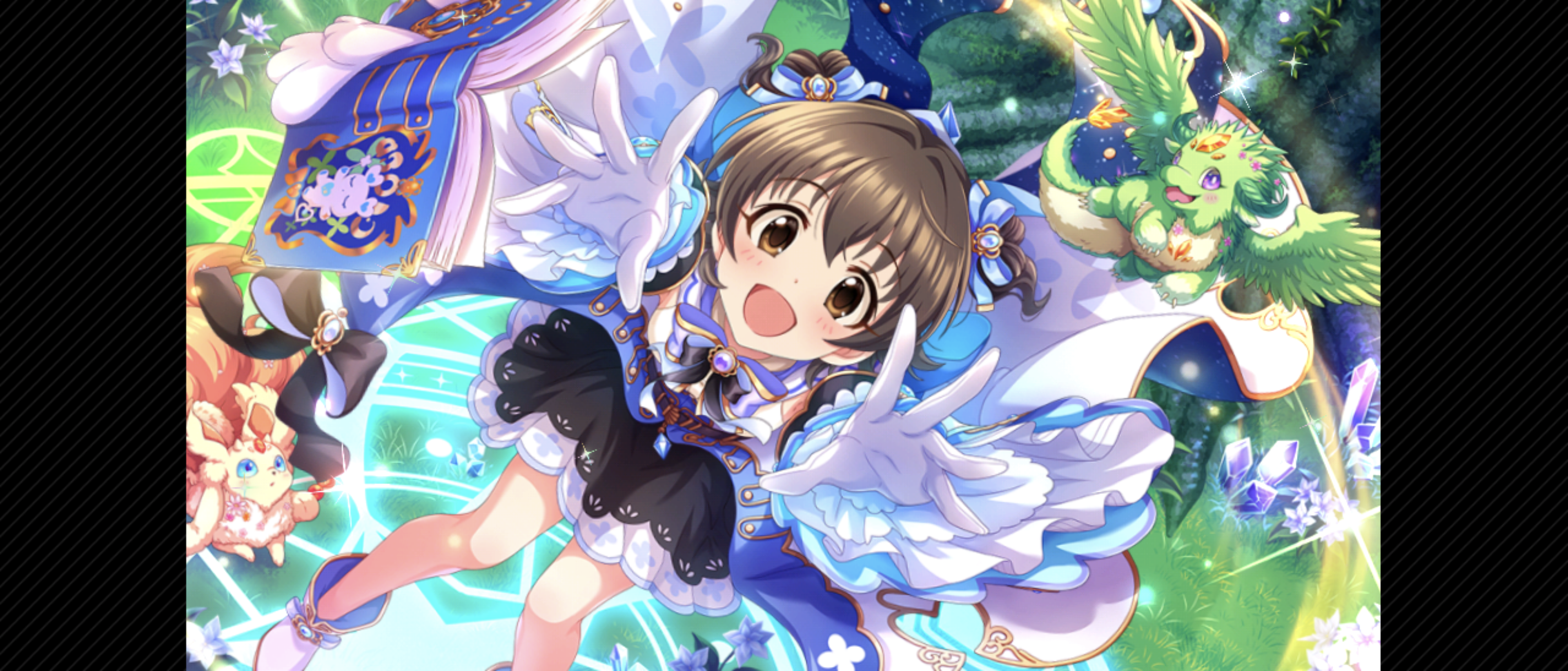 Her 3D Rich model doesn't have the dragon, but it does have her floating book: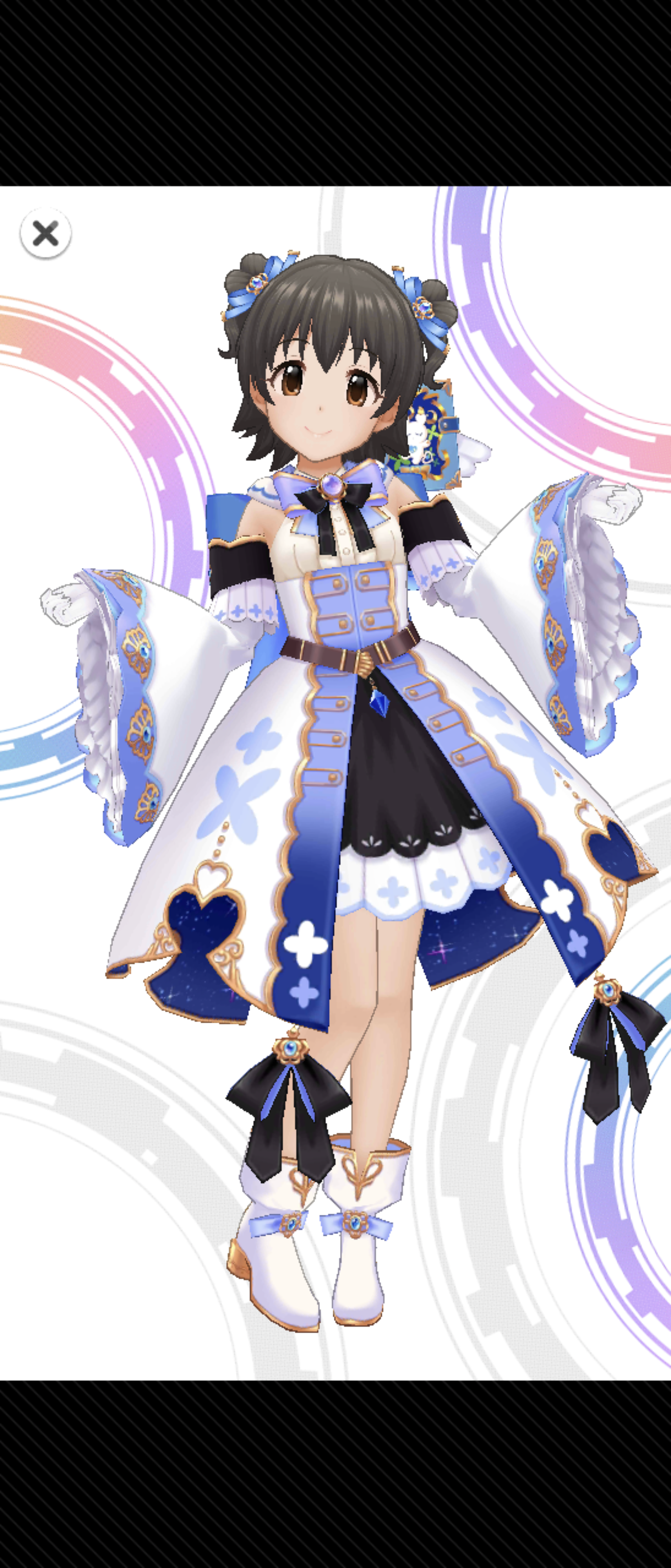 ---
Overall, I spent 14700 JPY for 7 10-pulls bundled with 7 different 3D Rich outfits. In the process, I managed to pull 9 SSRs, making the average SSR pull rate of 4.2%. Not too bad.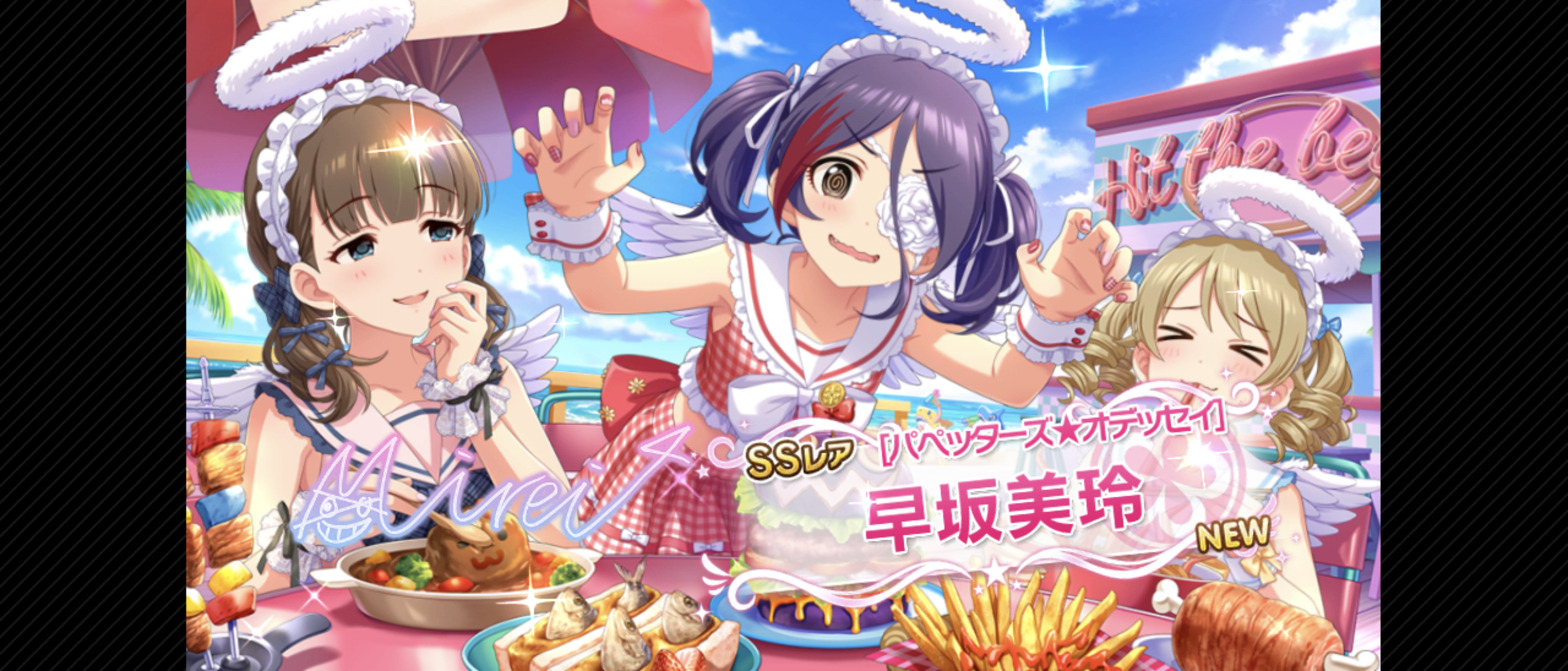 I really liked the casual 3D Rich outfits I decided to get along the way: here's a MV of Chocolate? Lemonade? Docchi?? I recorded to try and showcase three of them:
Anyways, that's all I have this time around. I recently came back from Japan, and have lots of thoughts I want to put down so hopefully another post to come soon:tm:.
Until next time!
~Lui