It's been a while since I've done a room diary. It's changed quite a bit since I last posted, so here we go.
First, I recently got the Nanoleaf Rhythm Starter Kit. If you haven't heard or seen of these before, they are triangular RGB light panels that you can lay out in a custom format. Each triangle can be connected on three sides, and you chain them together. The kit I bought comes with nine triangles, as well as a "Rhythm" module that I can connect my computer to via a 3.5mm jack that allows the Nanoleaf to light up according to the rhythm of my songs. In other words, night time is basically a rave in my room! Pretty neat if you ask me, but the price is pretty steep, at $240 CAD after taxes.
Going around my room, I still have my catgirl corner, courtesy of Syroh.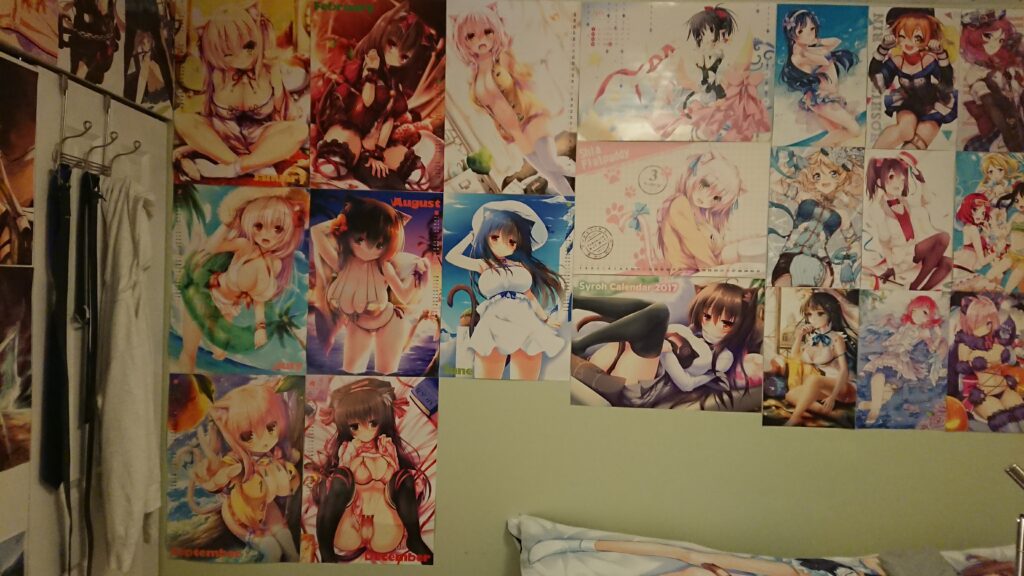 Moving around, I have a bunch of Love Live! artwork, along with some Azur Lane prints. As well, I did a blog post previous on that portion of the wall, as they now have NFC tags at the back, containing information about the poster and artist. Speaking of artist, that corner of the room is primarily from kuro_t.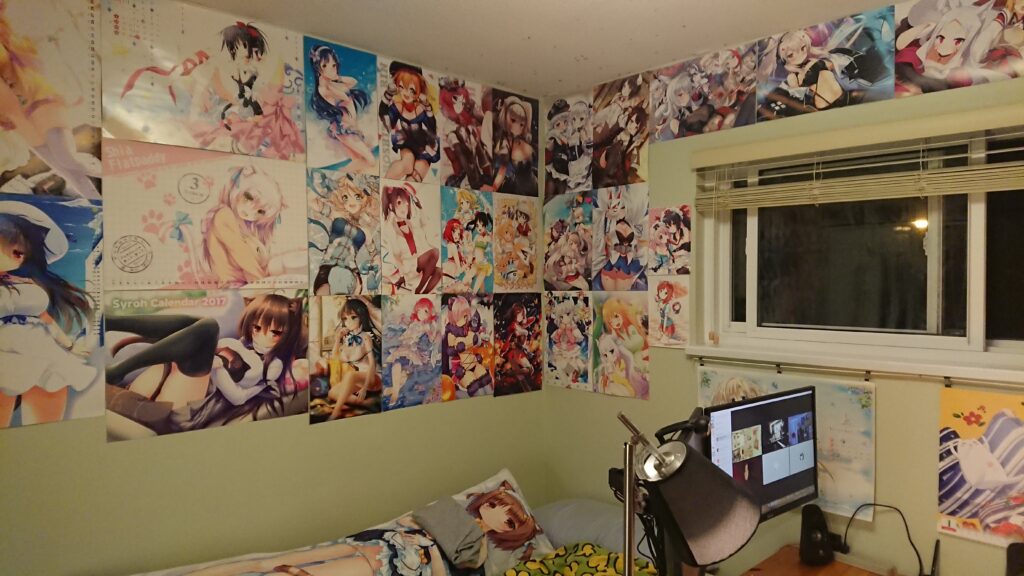 Next, along the top of the window is more kuro_t art.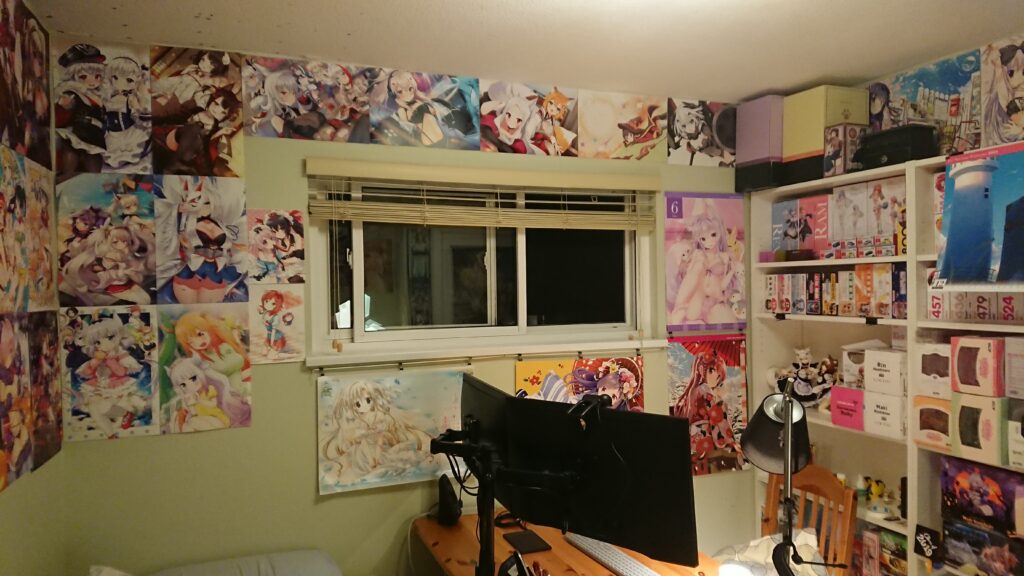 I also moved my desk to the centre of the room. It now looks like this: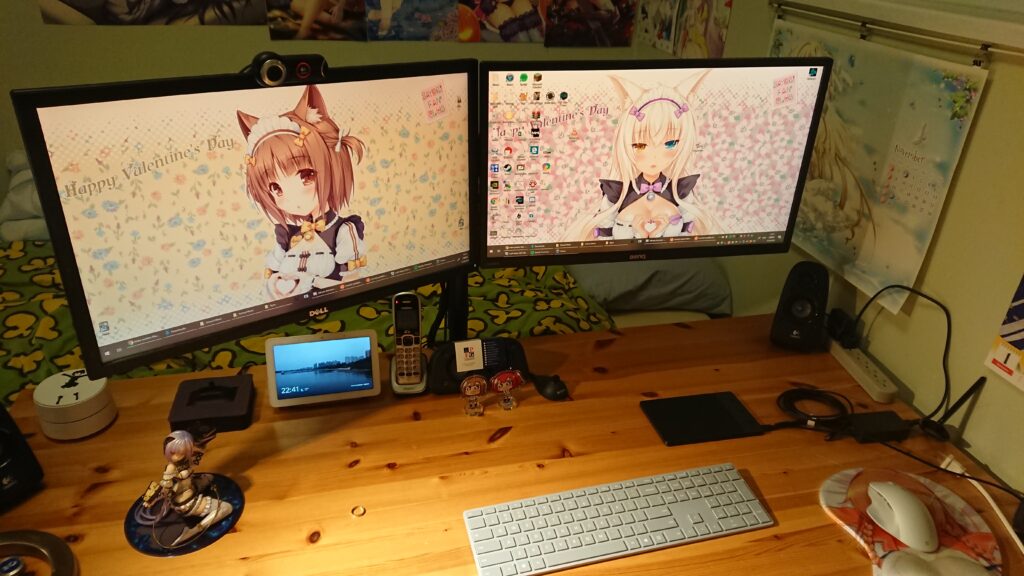 On my desk, I have a few things. First, I got Microsoft Surface Bluetooth Keyboard and Mouse to help unclutter my desk a bit back in February. So far, I like it a lot, since I don't have to worry about the cables taking out anything on my desk, like my figures or cup of water. I also have a Google Nest Hub and Google WiFi point. Between the Google Nest Hub and the Google WiFi point is my headset base that my uncle gave me. It's basically one of those that you see at call centres. As well, I have Plachta sitting on my desk. She was in the display case, but I rotated her out to put here. I also have my Huion tablet that I use for casual osu! playing.
The back is a little bit crammed, but I can still move my chair around so it's not too bad. The nice thing about this layout is that I can actually swivel both my monitors to my bed, and it actually works out really nice.
My bookshelves are still used for figure box storage. As my boss likes to say, from the webcam on my desk, it looks like a shop cause they're all stacked pretty neatly, especially the Nendoroid boxes.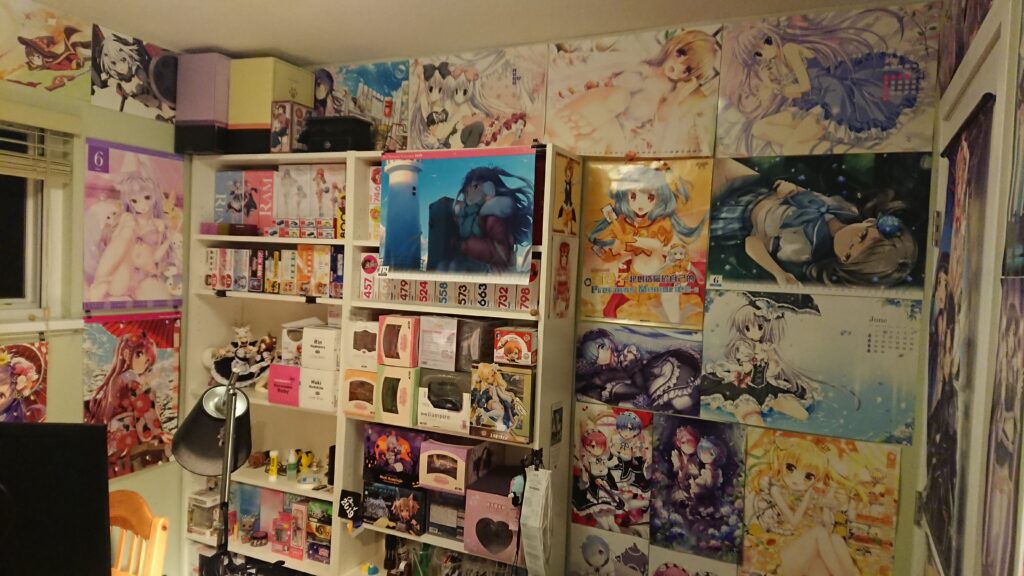 I do have the two 1/4 scale 18+ BINDing castoff figures of Azuki and Coconut from the NEKOPARA series. They're really neat. I already did a blog post on Coconut (privately), and will probably do one for Azuki in the near future.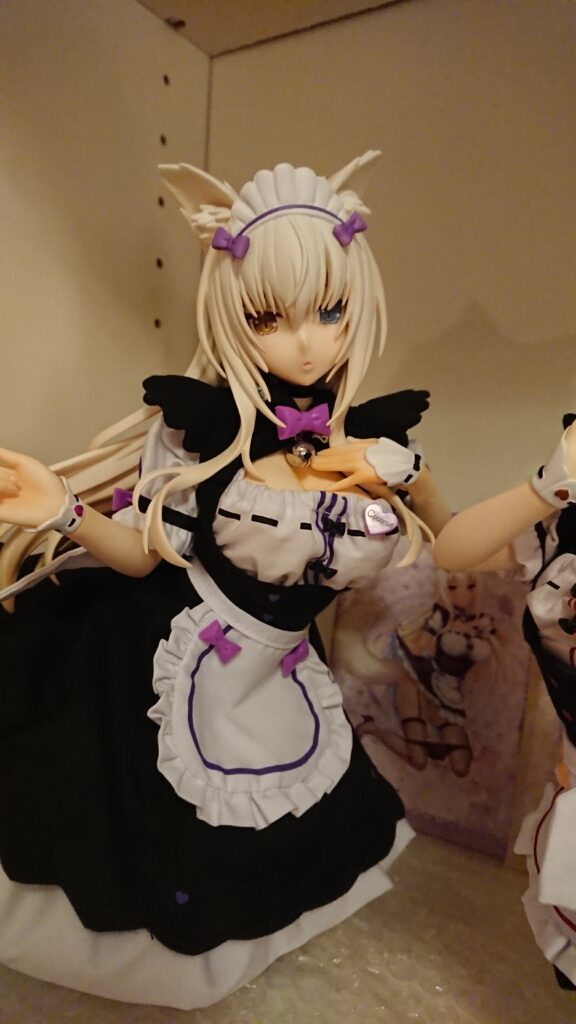 Speaking of Azuki, I have her dakimakura cover on right now, with certain areas censored for the sake of SFWness.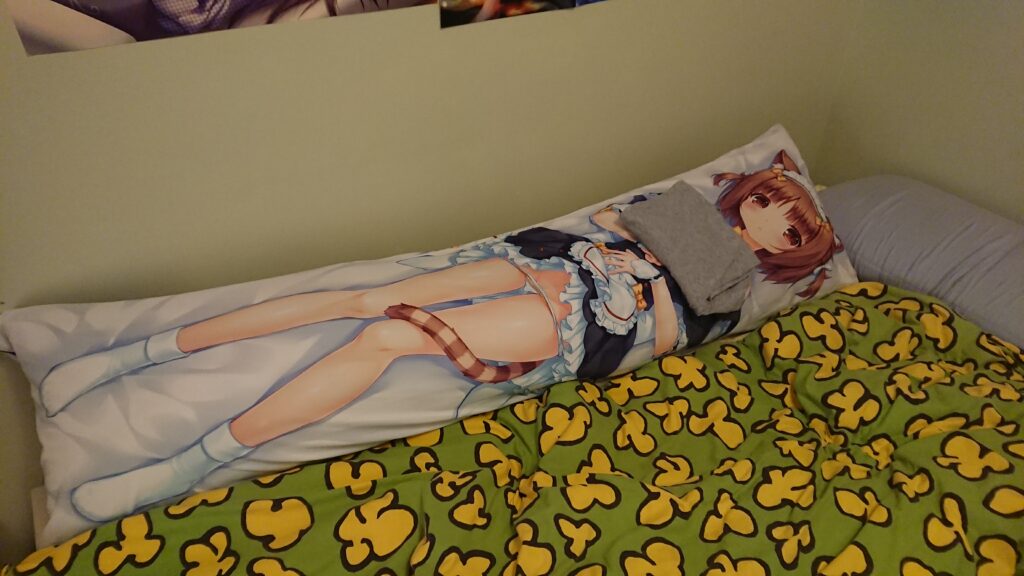 But yeah, that's my room layout for now. Not sure when I'll change it up again, but when I do, it'll be another post.
Until next time!
~Lui