Moving on to day 4 of our trip, we headed towards Osaka via the Shinkansen (新幹線), which was one of the main reasons why we got the Japan Rail Pass. We paid the Canadian equivalent of 29,200 JPY for the pass, and return ticket between Tokyo and Japan is just a little short of that, so with all our other little side trips here and there, it'll cover the cost of the pass. A little side note: from what I've heard, the cost of a JR pass has gone up as of October, so it's a little over 30k JPY now.
Anyways, we checked out of our hotel after having breakfast, and headed towards Shinagawa Station (品川駅), where we could transfer to the Tokaido-Sanyo Line (東海道・山陽線) that goes towards Shin-Osaka (新大阪) and beyond.
We arrived at the station at around 11:20, where we waited for the next available train towards Shin-Osaka. Since the JR pass does not cover Nozomi (のぞみ) trains, we had to wait for the Hikari (ひかり) one at 11:40. The main difference between the two is the speed at which they reach their destination. Nozomi trains are the fastest trains on the Tokaido Line, so being a tourist, not having access to the fastest train makes sense.
In addition, we did not reserve seats for this train. Conveniently, for the Hikari 555, trains 1 through 5 were designated as non-reserved seats (自由席).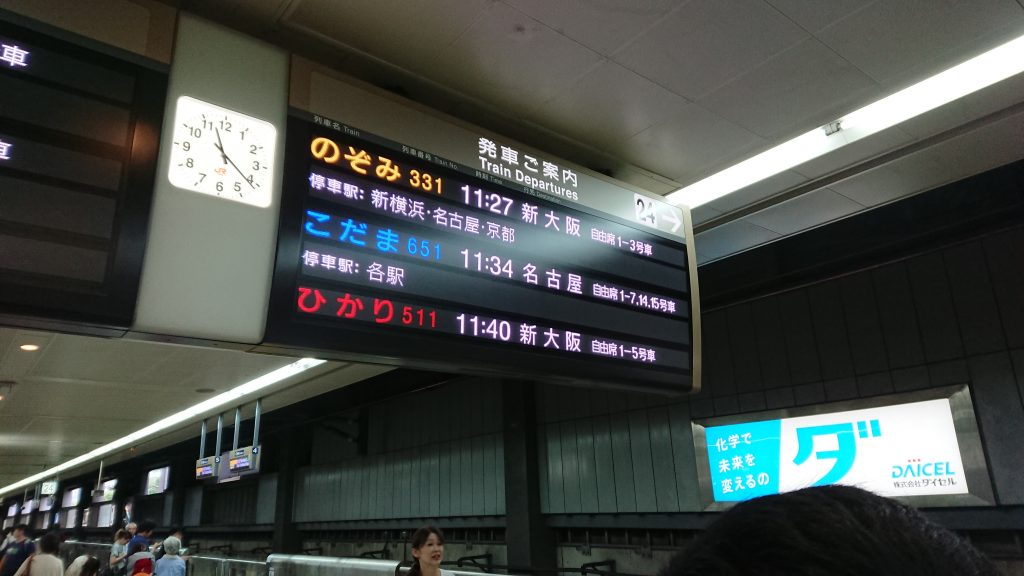 Once we got on, we managed to get two seats on the right. As such, we didn't really get to see much of the sea that was on the left side while travelling towards Osaka. I did take some photos with Cocoa, though. In addition, in the middle of the journey, the crew did come around to sell food and drinks. I was thirsty and bought myself a bottle of coke. It was my first experience riding a train like this on my own, so being able to buy food and drinks was a pretty neat concept. In the end, we traveled roughly 2 hours, 50 minutes before reaching Shin-Osaka station.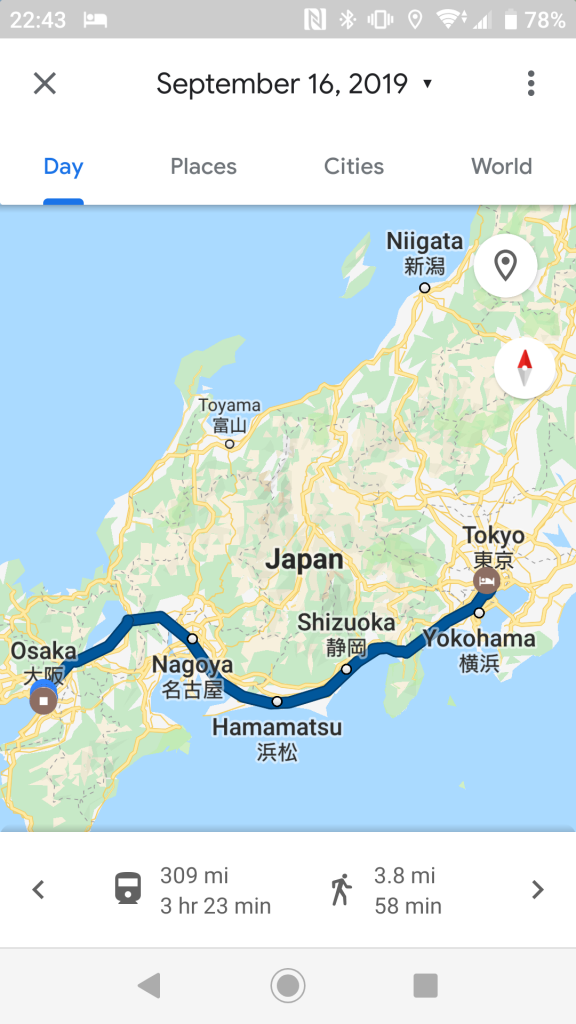 When we got off, it was almost 3pm, and since we didn't get food on the train, we decided to grab food at the mall by the station. We went to this place called 洋麺屋五右衛門 (Yomenya Goemon), which served spaghetti. It was pretty good, and I got to practice using Japanese again. I was also pleasantly surprised to get chopsticks with our meal, as we're so used to getting forks. I'm glad though, cause it's actually so much easier to eat with chopsticks. It's just like eating ramen, less the soup.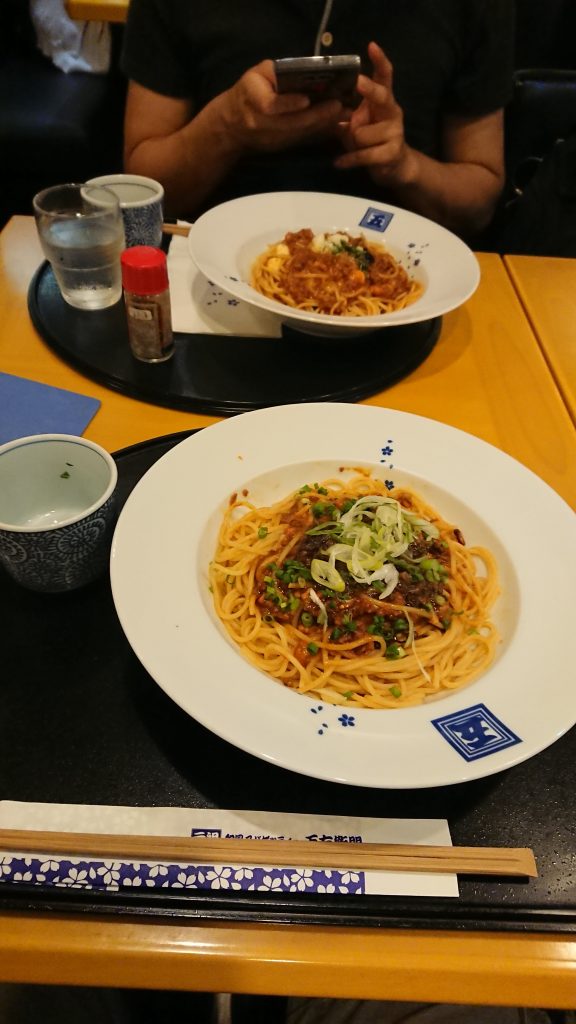 After filling up, we headed over to our hotel, which was at Kitahama Station. Instead of taking the metro directly to that station, we took it to Yodoyabashi Station on the Osaka Metro: Midosuji Line, and then walked roughly 10 minutes to Kitahama Station.
The hotel we stayed at was called The Royal Park Canvas Osaka Kitahama. It was directly above Kitahama Station, with its own entrance to the metro station beside its entrance, making it really convenient for moving around. When I went to book this hotel, I knew in advance that it was relatively new (opened in June 2019), and when we got there, it was definitely that: everything was contemporary, and very clean. We checked in at around 3pm, and staff there were really nice.
After that, we went to Namba/Doutonbori, a shopping district within Osaka. It was pretty big, with lots of shops everywhere.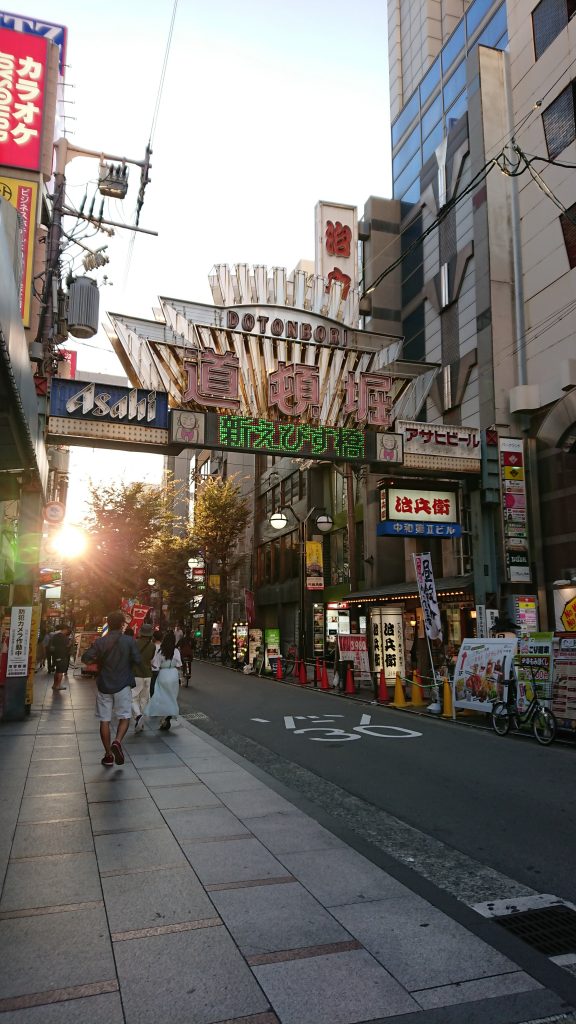 I even managed to find Mandarake, a shop that sells some new and second hand anime goods. In there, I found Plachta selling for a 30k yen, which roughly converts to $350 CAD. It's a rare figure, so the price definitely reflects that.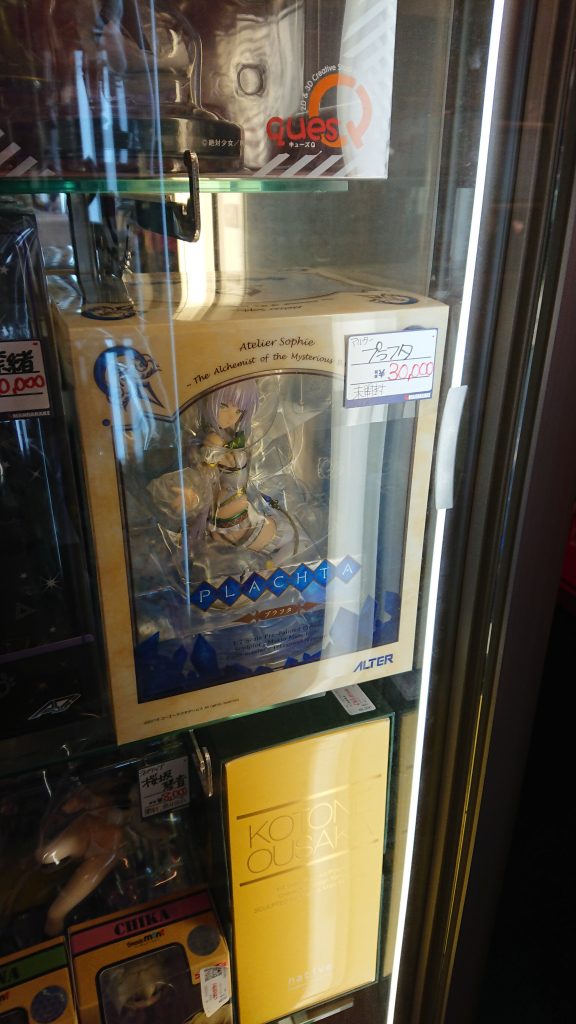 Back on the street, the main strip was pretty cool. We found the Glico man signboard in Shinsaibashi. These districts are all interconnected from what I remember, so if you find one, you'll find the other ones really close by.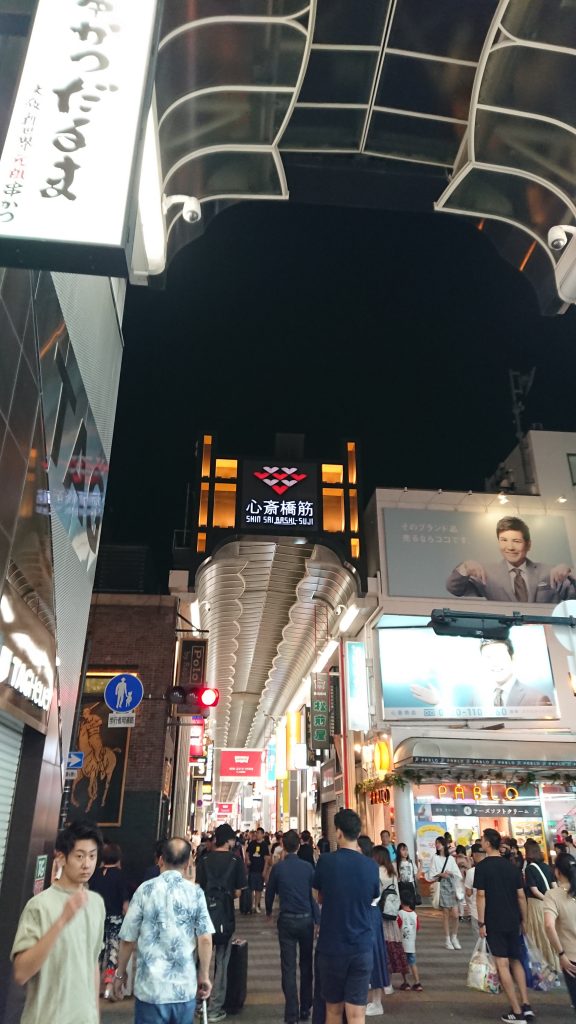 We walked around for quite a bit, and we found this shop that sells lots of candy, including Pocky. We bought a lot for souvenirs, but next time, we'll buy it at the airport, cause there's a lot more there.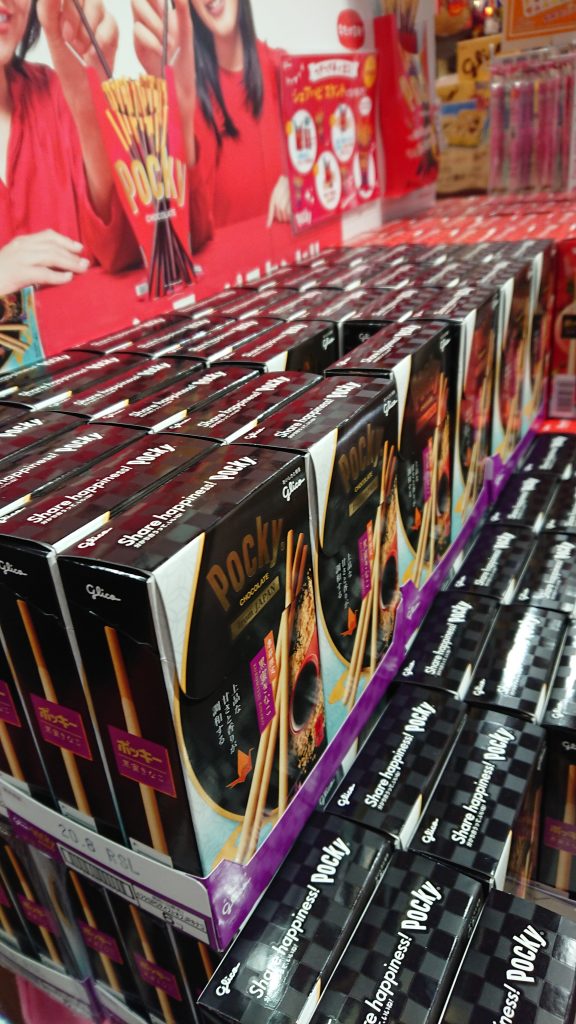 After our candy run, we decided to go for kaiten sushi (回転寿司), which is conveyor belt sushi. It was a neat experience. Essentially, you take plates of sushi from the belt, and each plate has a certain value for it. In our case, the red plates were 125 yen, and the yellow ones were 200 yen.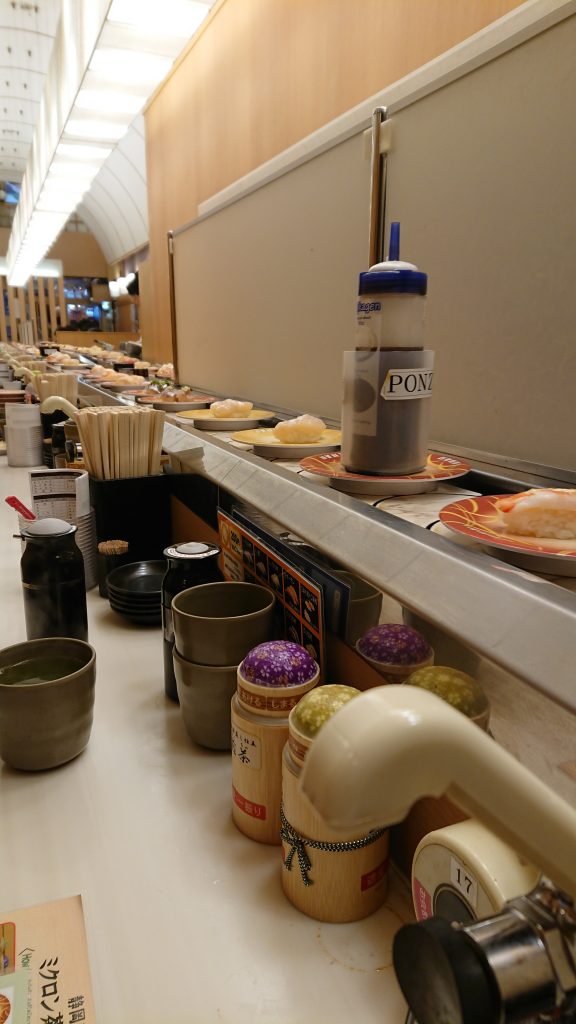 It was pretty late afterwards, so we went back to our hotel afterwards.
In my next post, I'll talk about Inari and Kyoto. Until then!
~Lui