This past April, I went to Sakura-con 2019, an anime convention in Seattle, where I found an in-box and sealed figure that I regretted missing out on when she was out for pre-order last year: a 1/7 scale figure of Plachta from the game Atelier Sophie: The Alchemist of the Mysterious Book, released by Alter. She was beautifully sculpted by Makio Munetoshi, and my goodness, she looks amazing!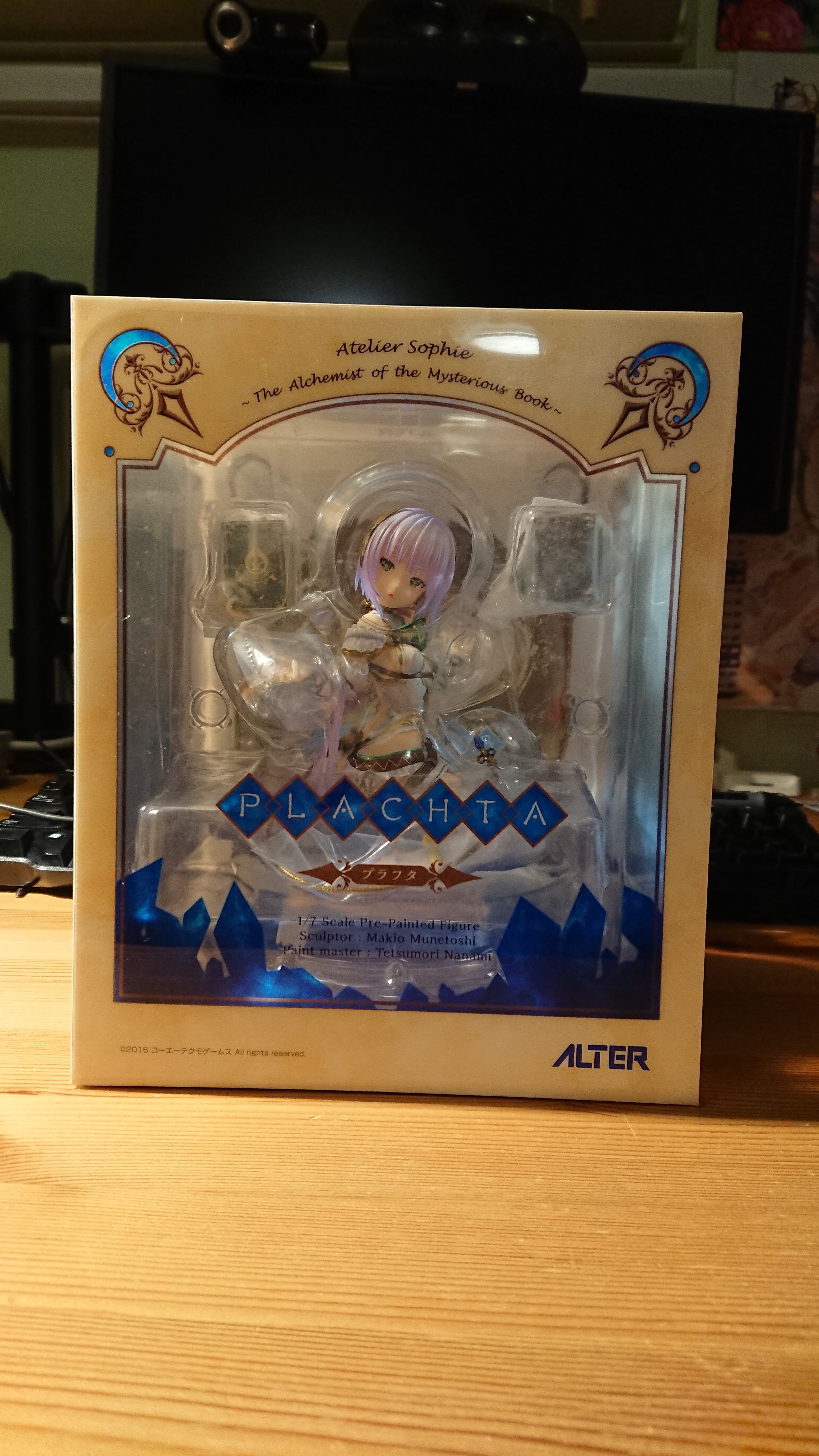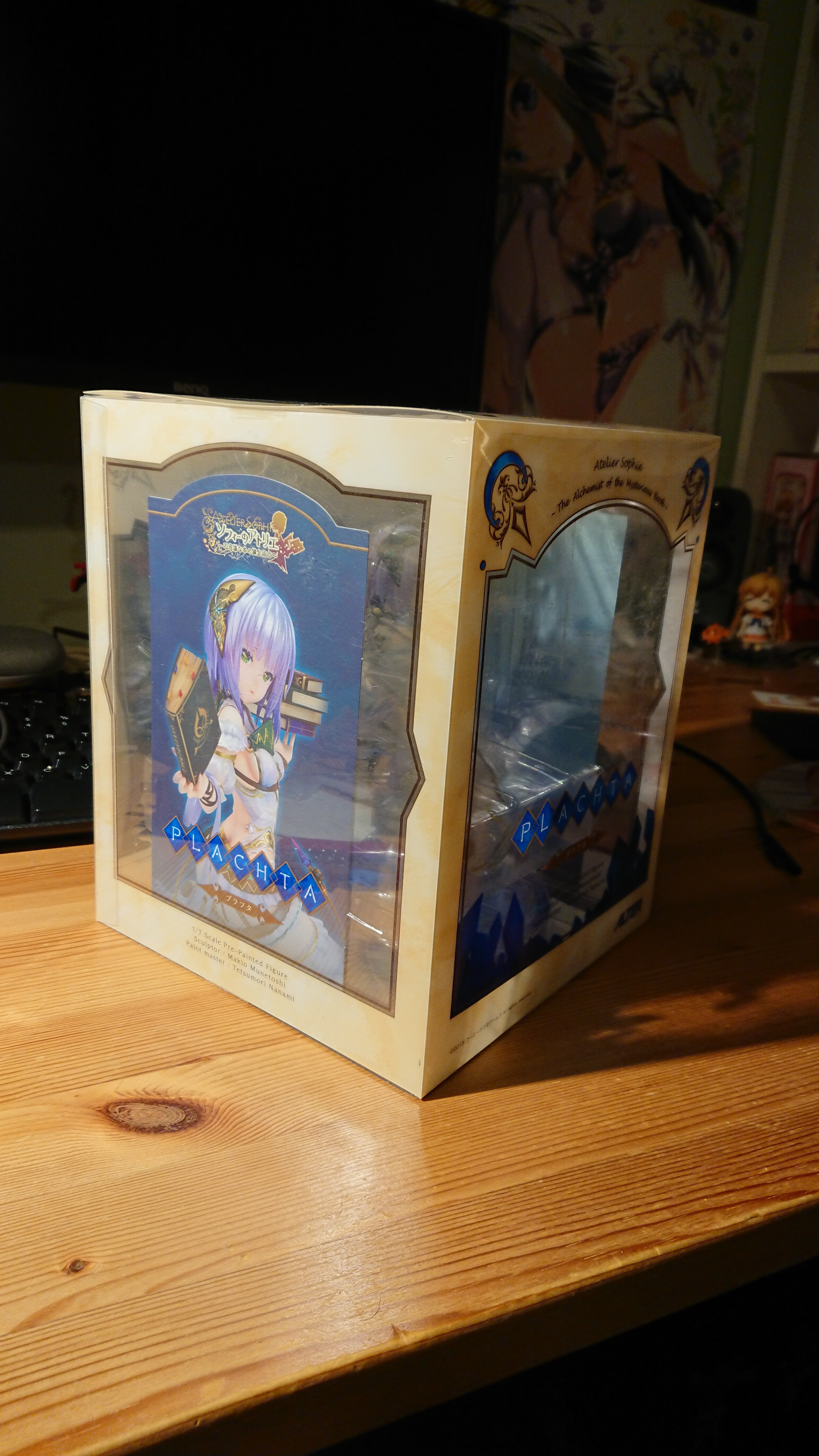 Plachta is also the first figure that I have in my collection where I had no context of where she was from. Before getting my hands on her, I had never played the game that she came from. It was only until I got her that I bought the game off of Steam, and now I'm going through the game.
For several months, I've been keeping an eye on her through MyFigureCollection, and on many occasions, she was selling for ~$200 USD (before shipping): some new, and some opened. Other online shops seemed to list her at ~34k JPY, which was about ~$410 CAD at the time. I managed to pick her up for $225 USD, which came out to a little over $300 CAD. Comparing this with the the original retail price of 19,224 JPY, plus additional costs for shipping and import taxes, it seemed alright, given everything else I saw at the time. Nonetheless, it was still quite up there in price, but the detail on her is just amazing.
When unboxing her, I had the option of swapping her hand parts with books.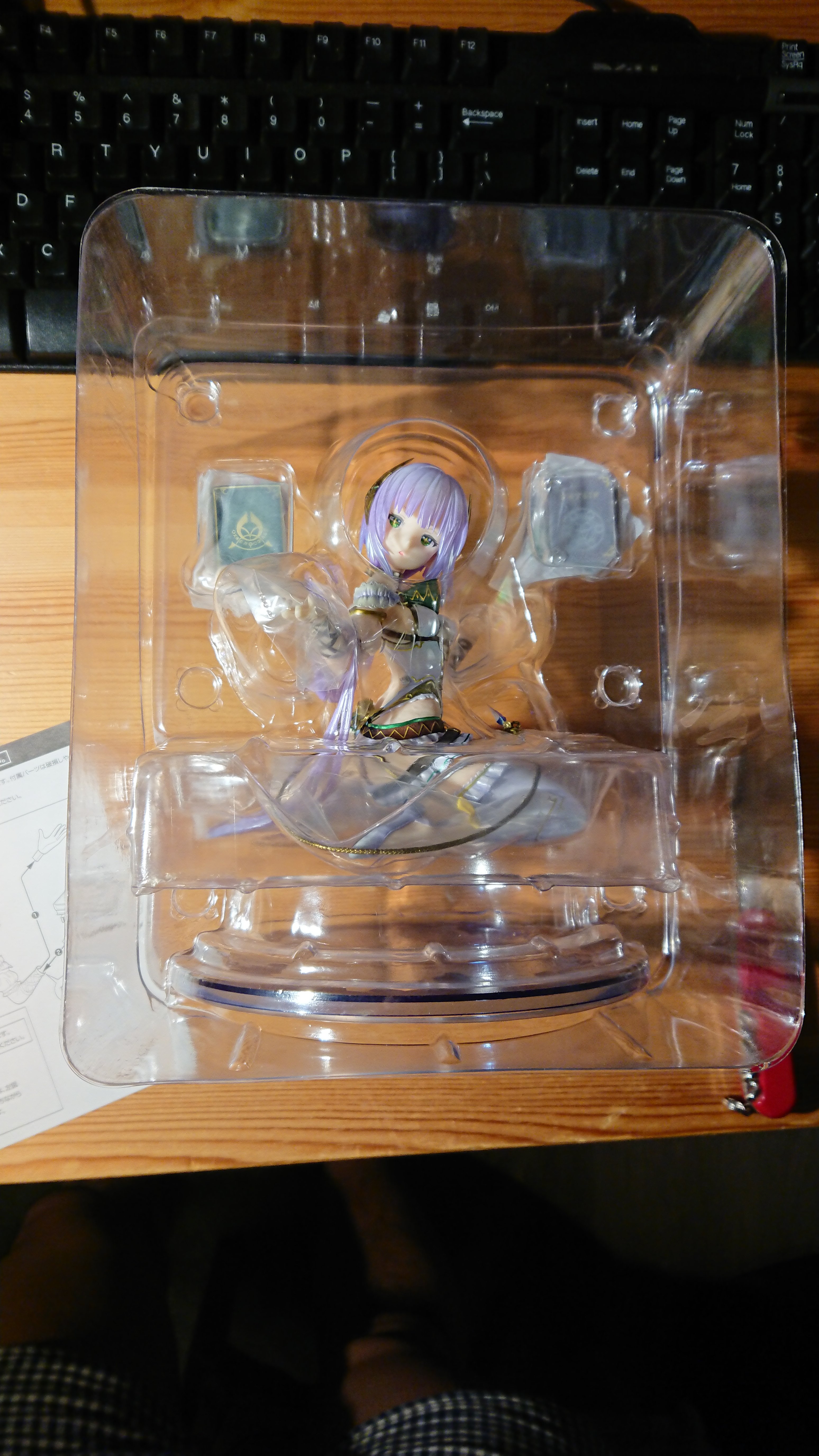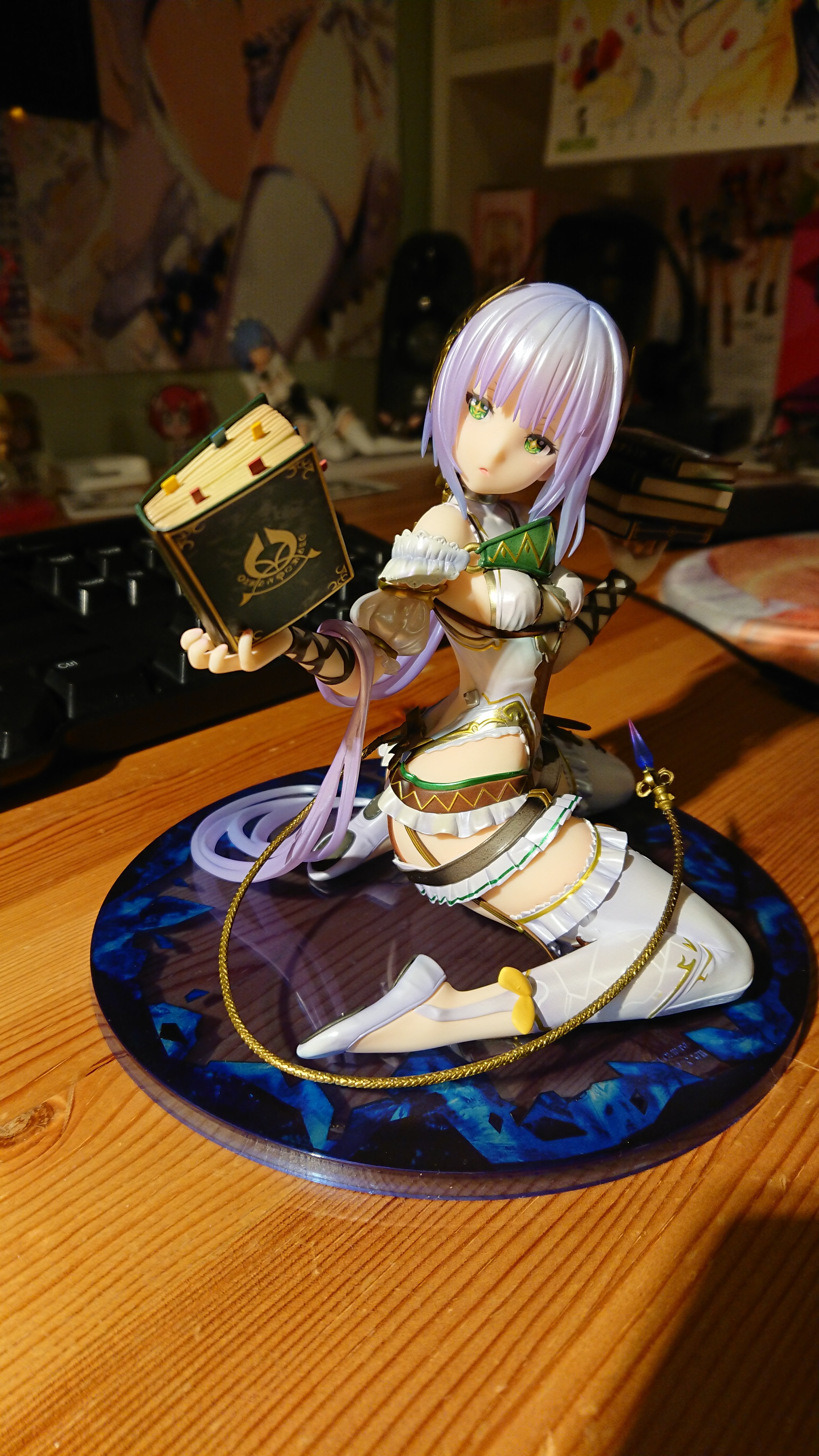 Anyways, like I said, the amount of detail is amazing. For example, the book she holds in her right hand has a detailed front and back cover. Bookmarks are also protruding out from the top and sides, and the book is also partially opened.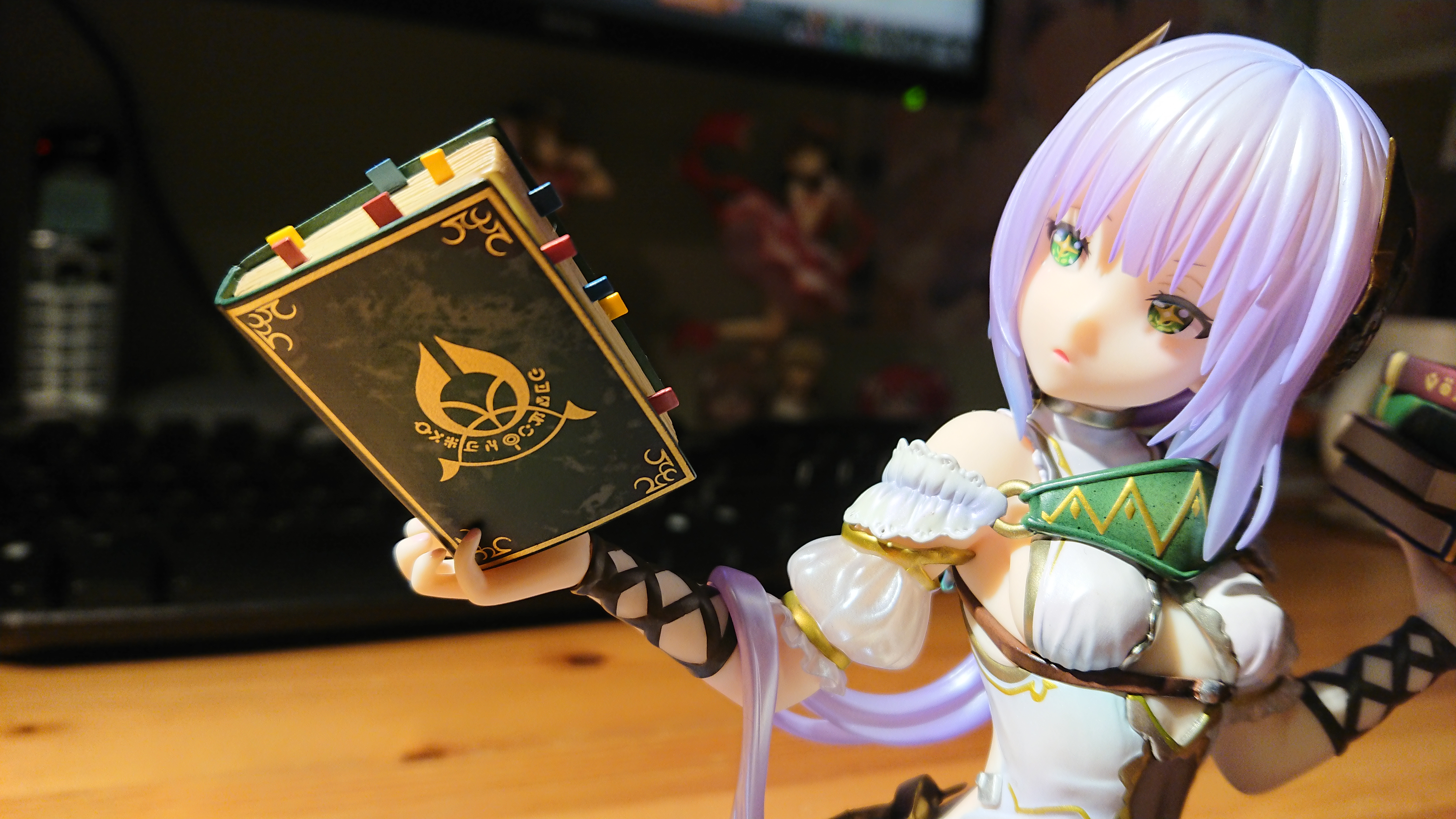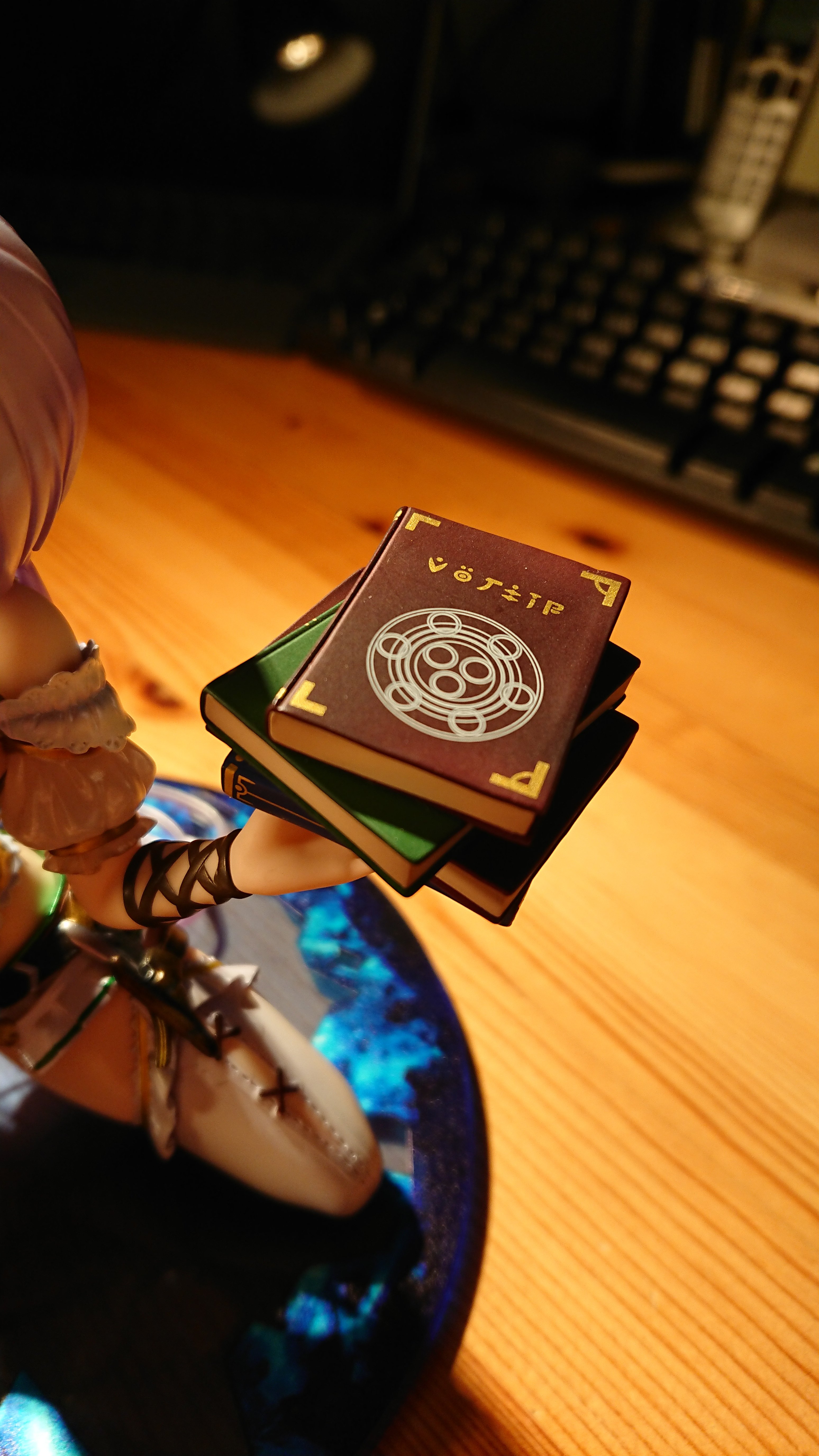 Viewing her from the back, no effort was spared. Her flowing hair was captured beautifully, along with her back spinal line. Her arm sleeves and hair are also slightly translucent as well. A neat little touch, if you ask me. In addition, her hair accessories are detailed as well!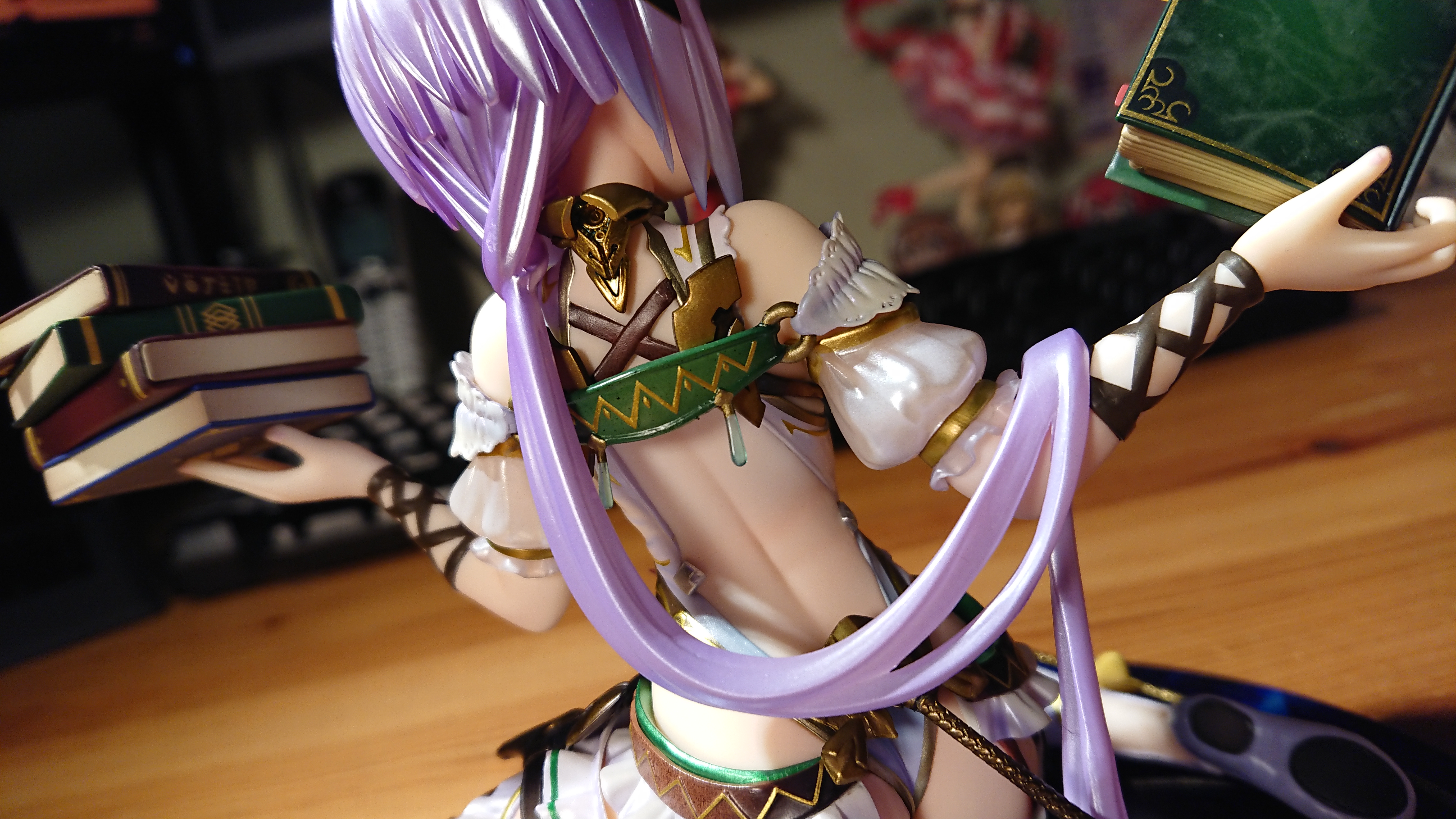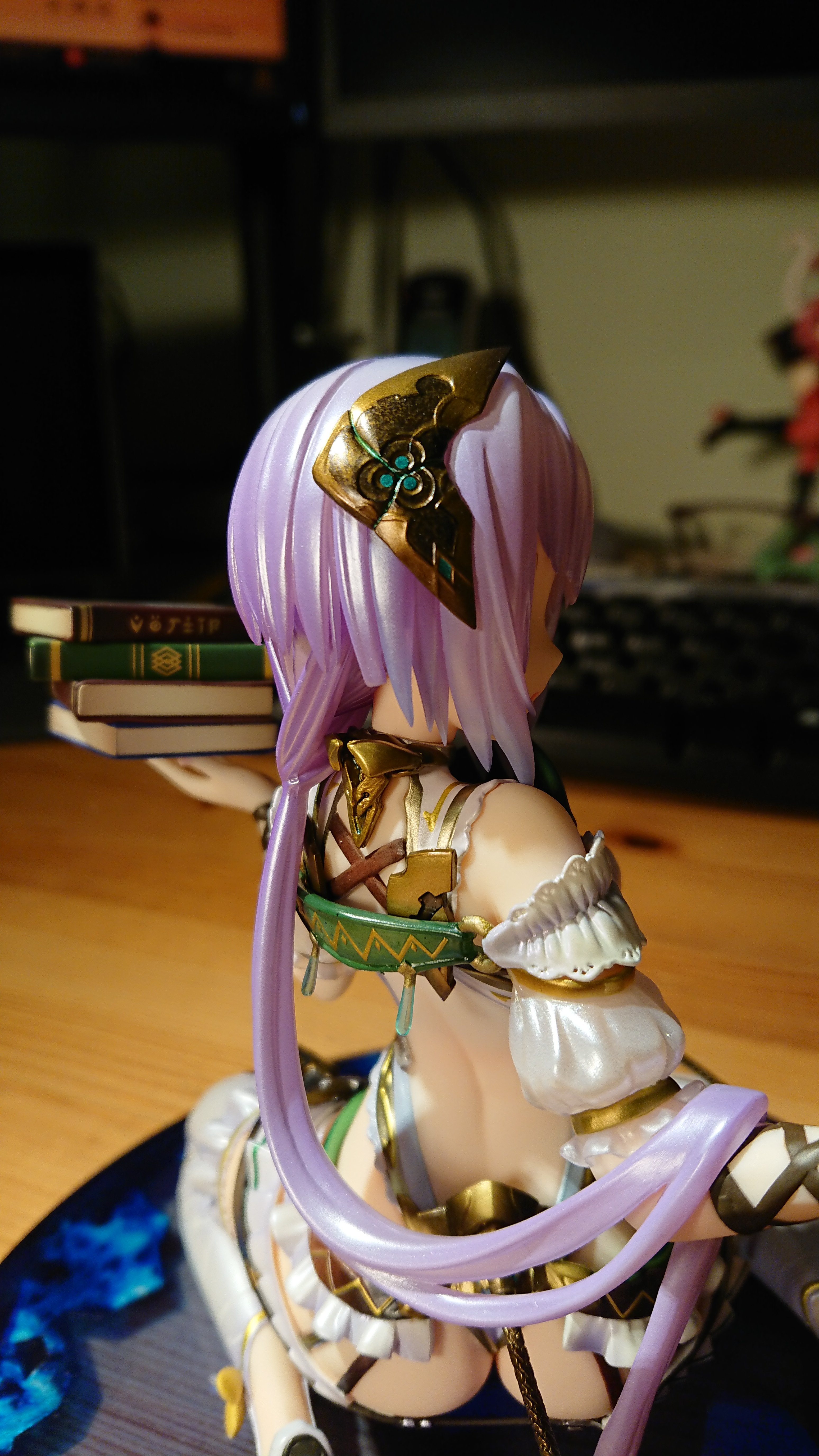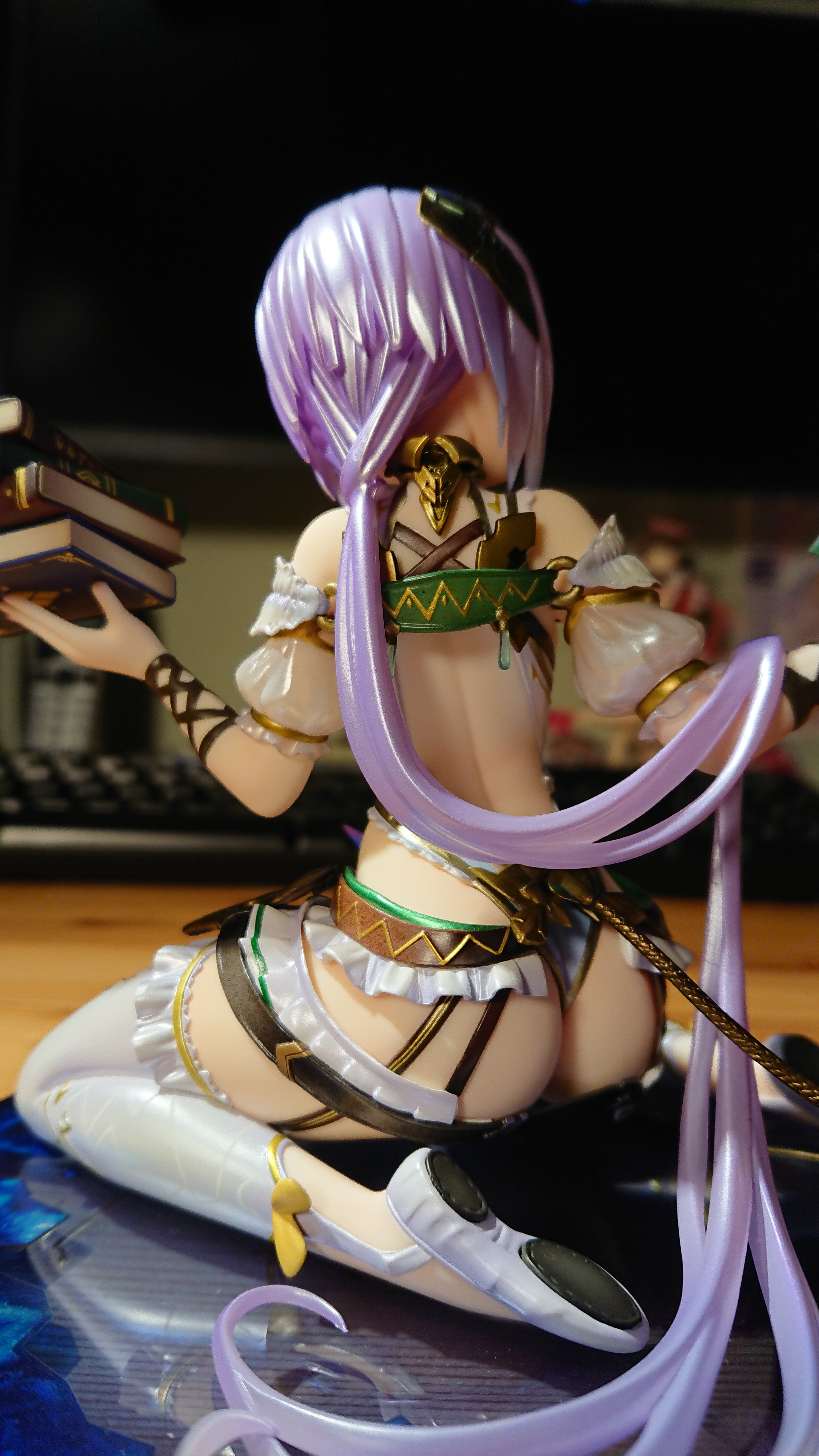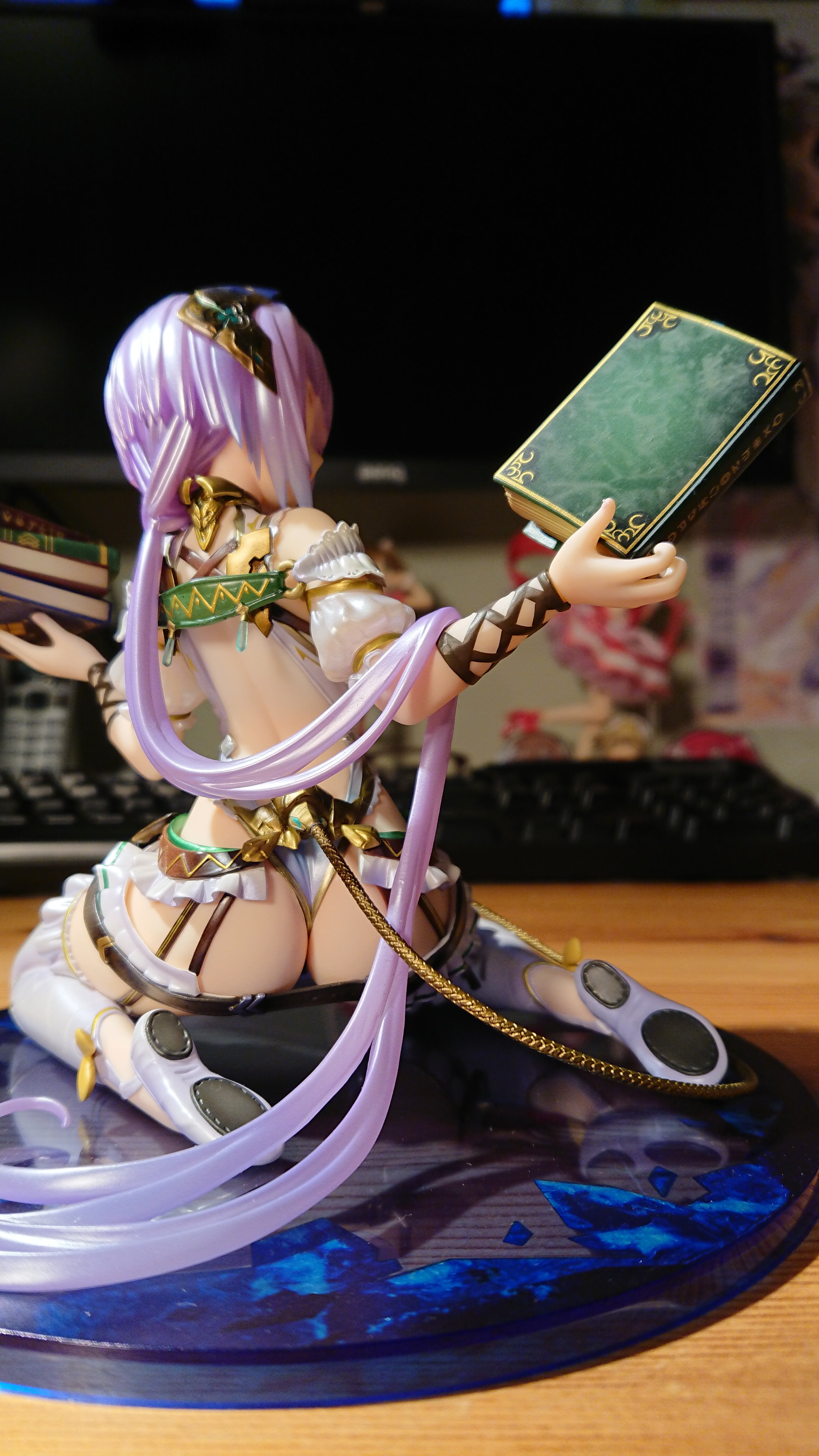 Back to the front, her clothes have been faithfully recreated from the game. Her belly button is clearly visible, and the rifts on her kneesocks and skirt are defined. Her chest piece that holds her arm sleeves up is also there. Her kneesocks are also detailed too; stitch-like markings add another layer of realism to her.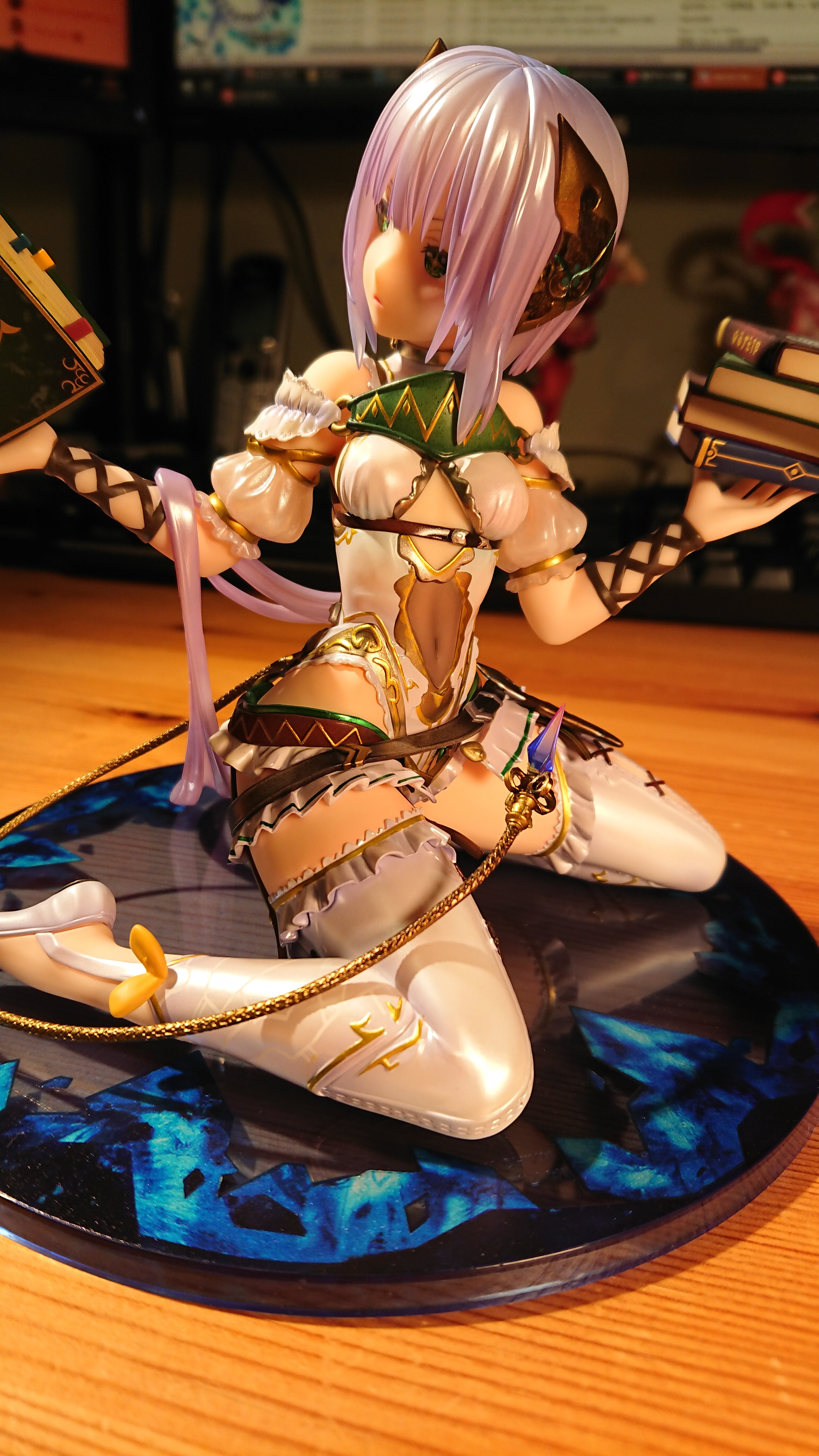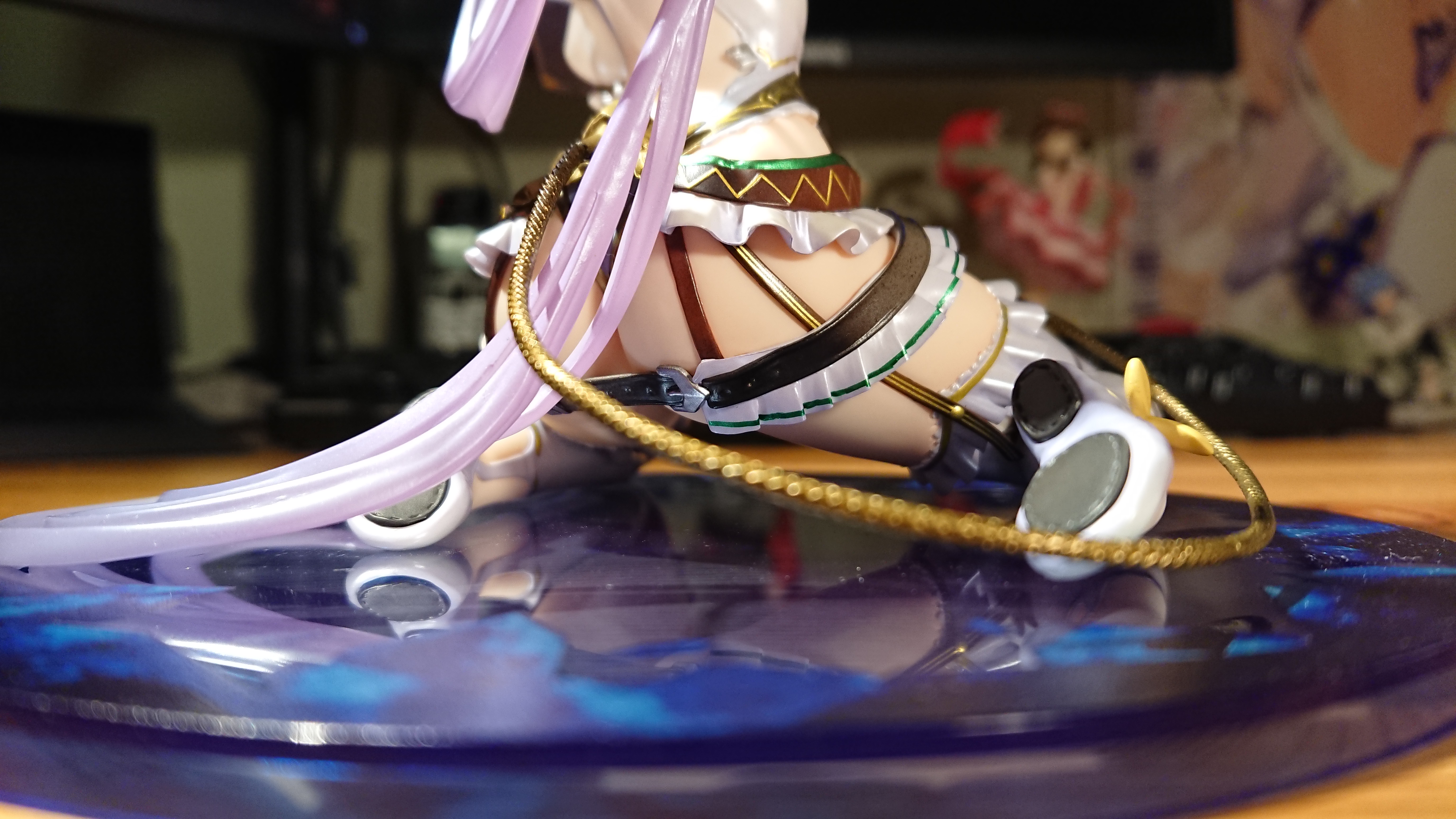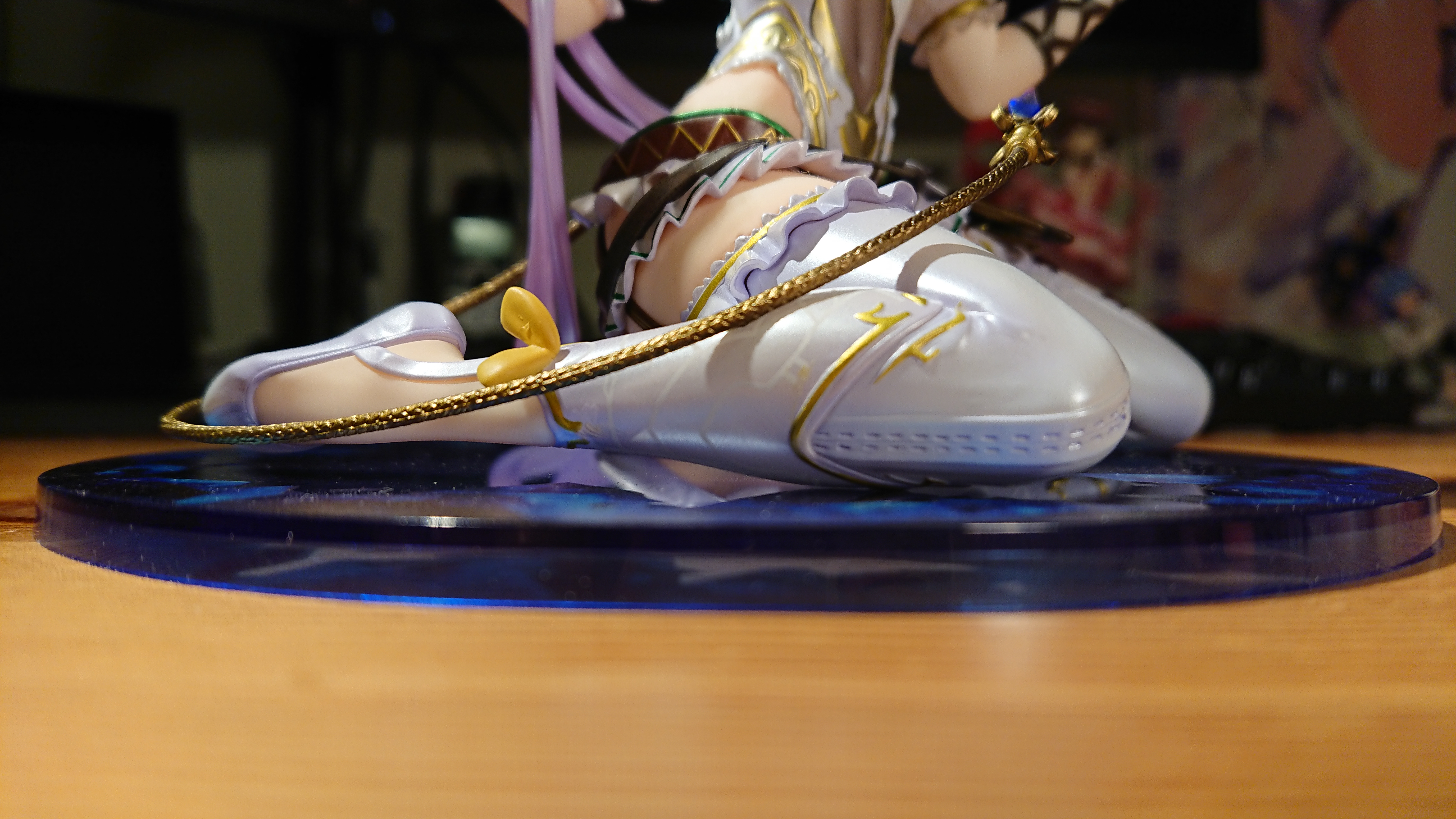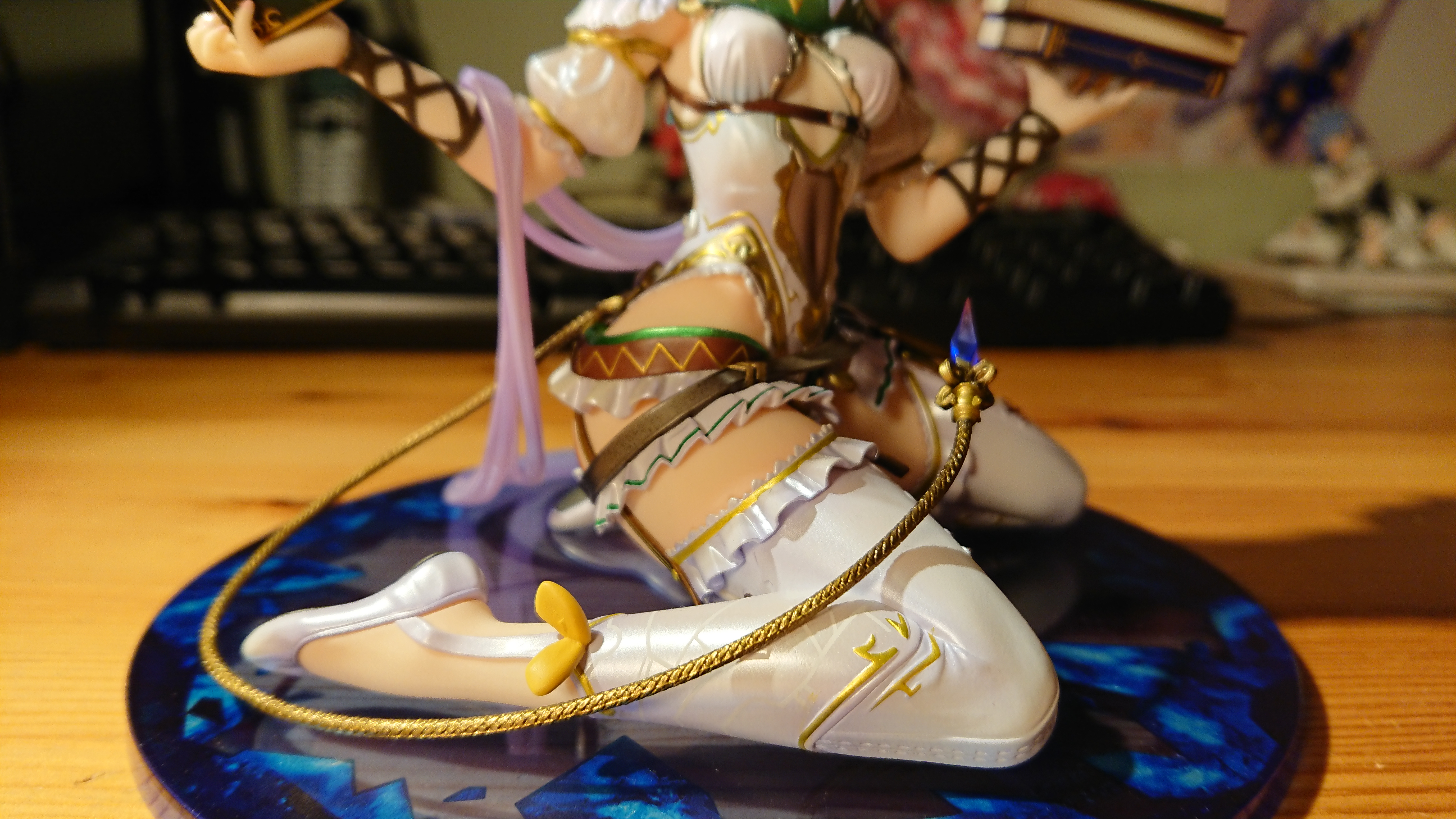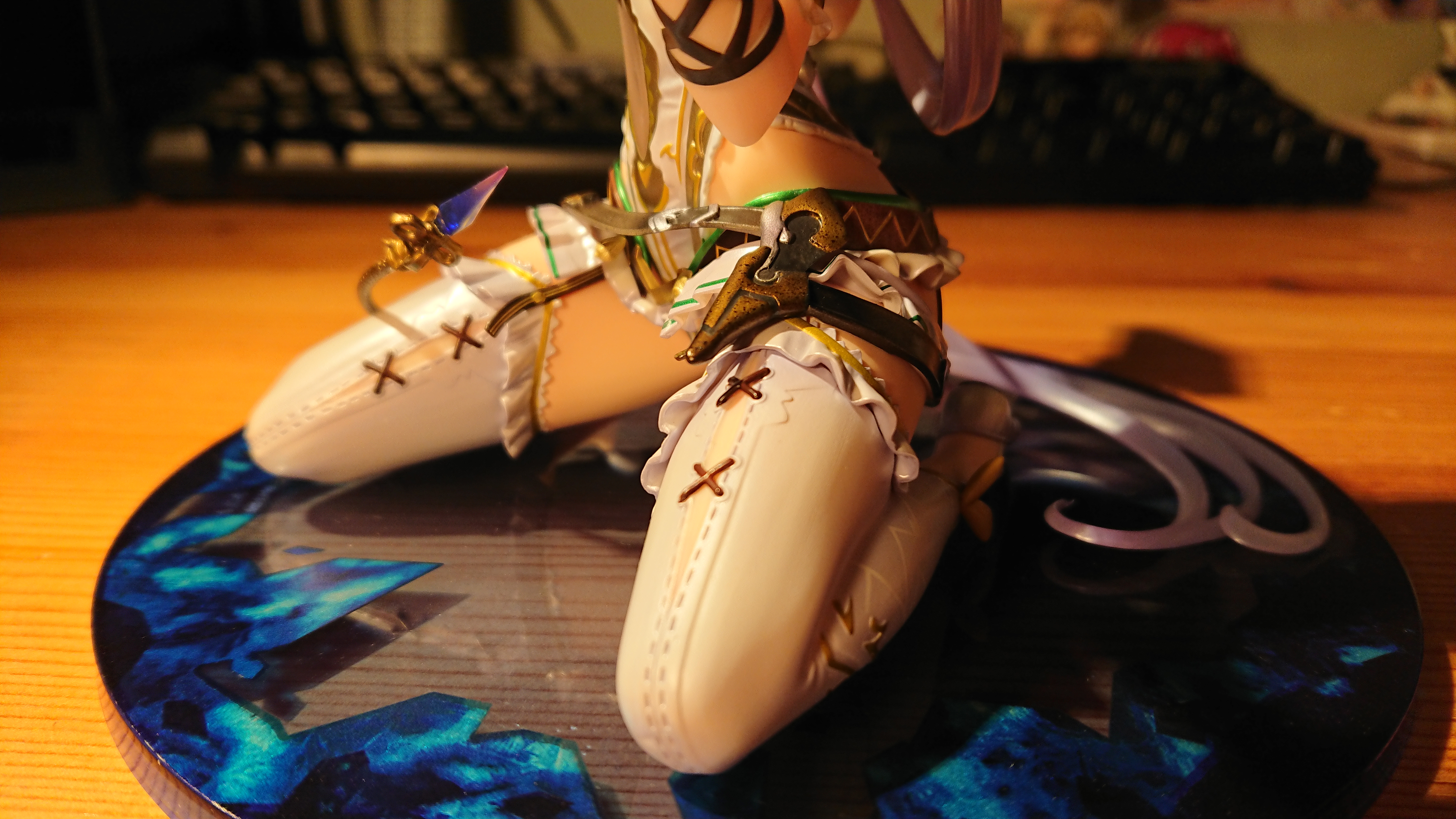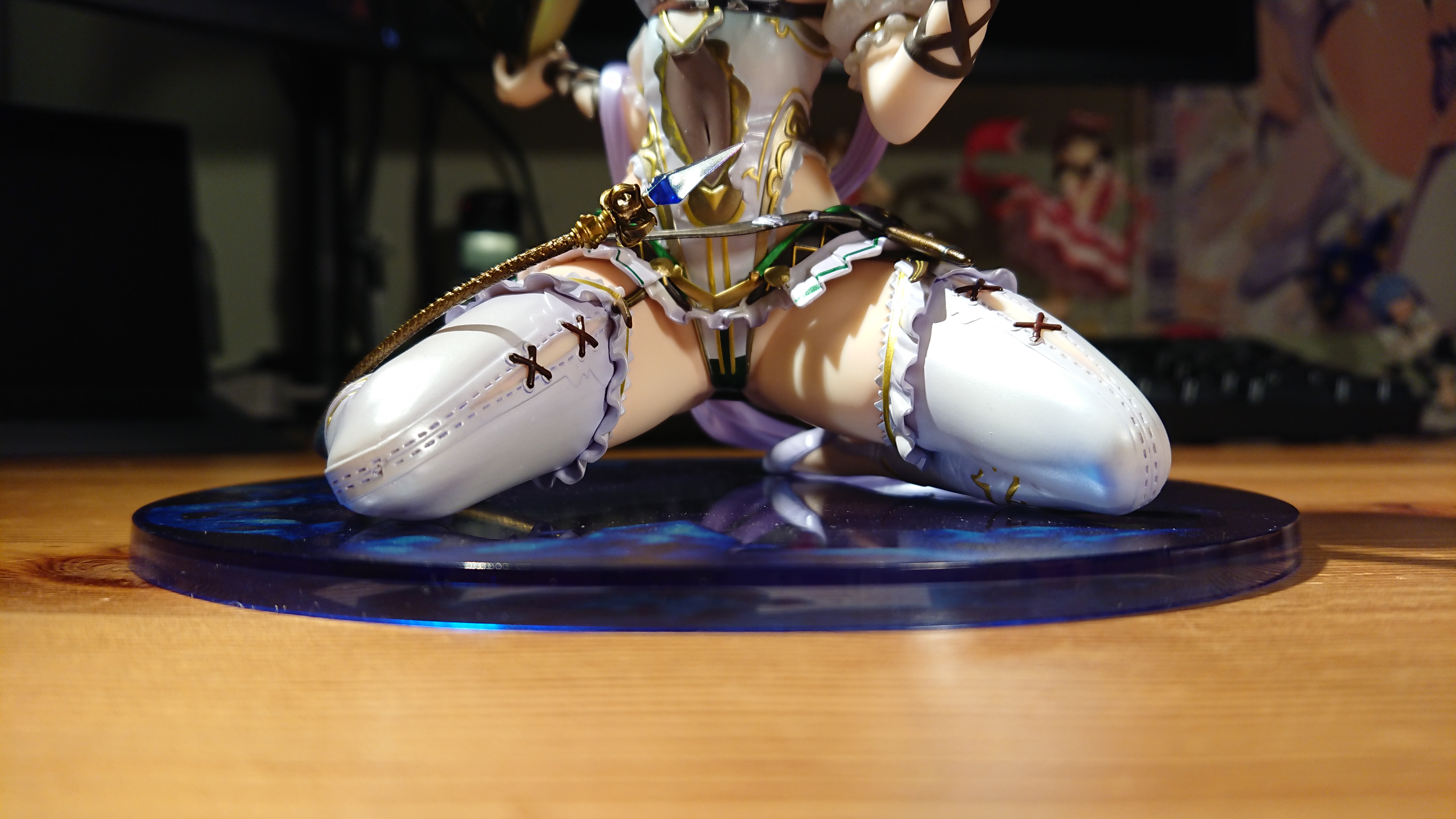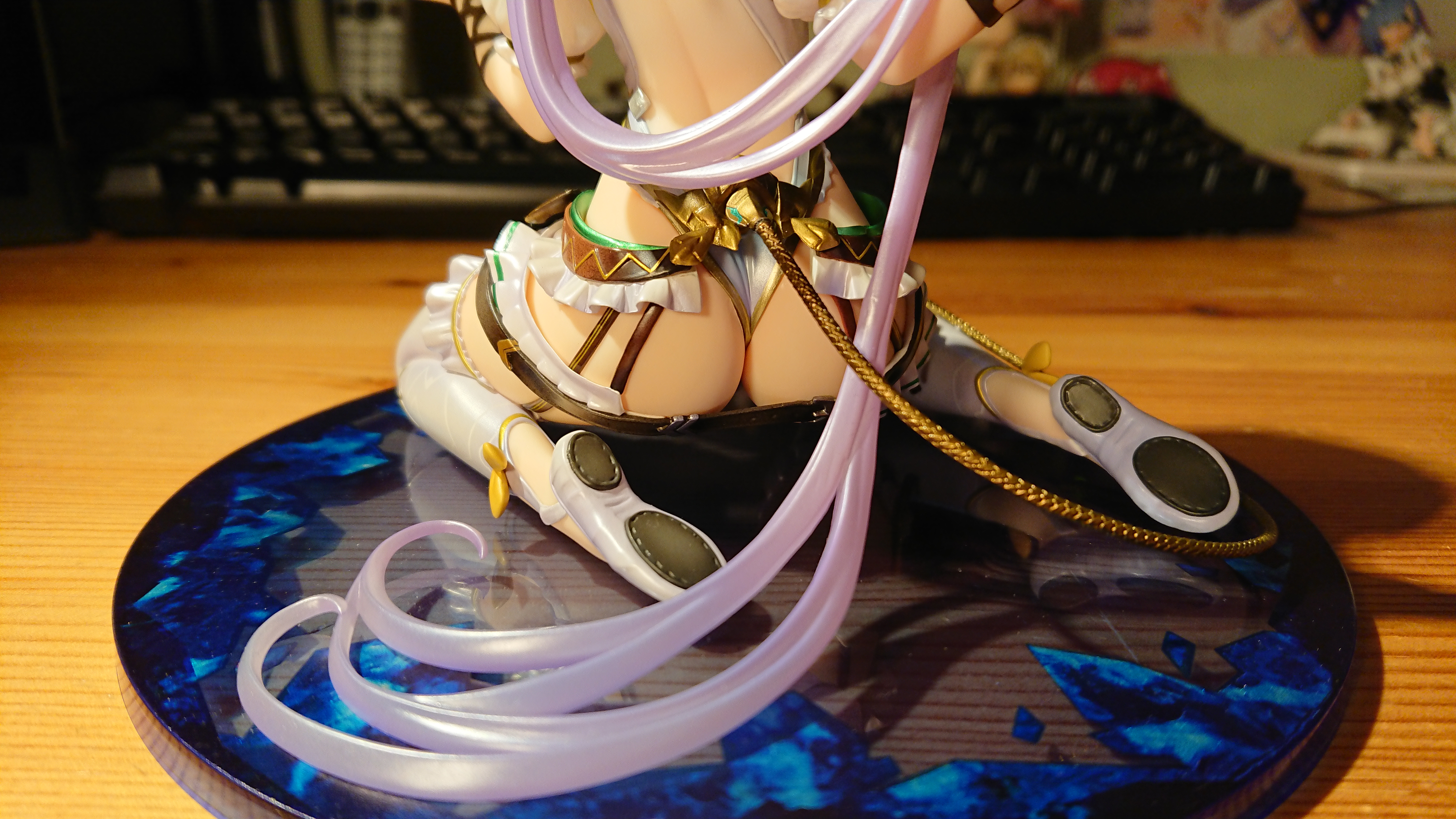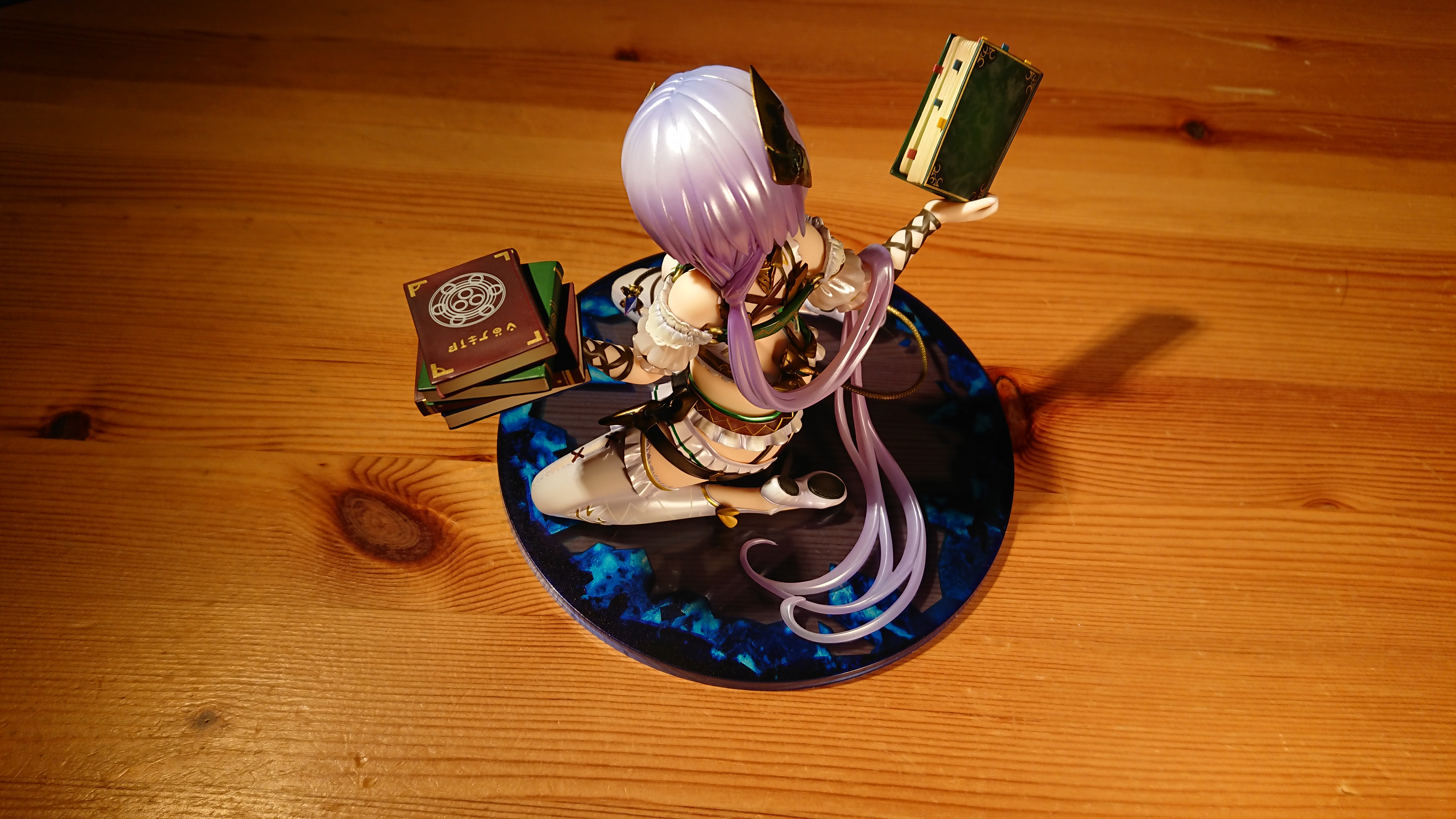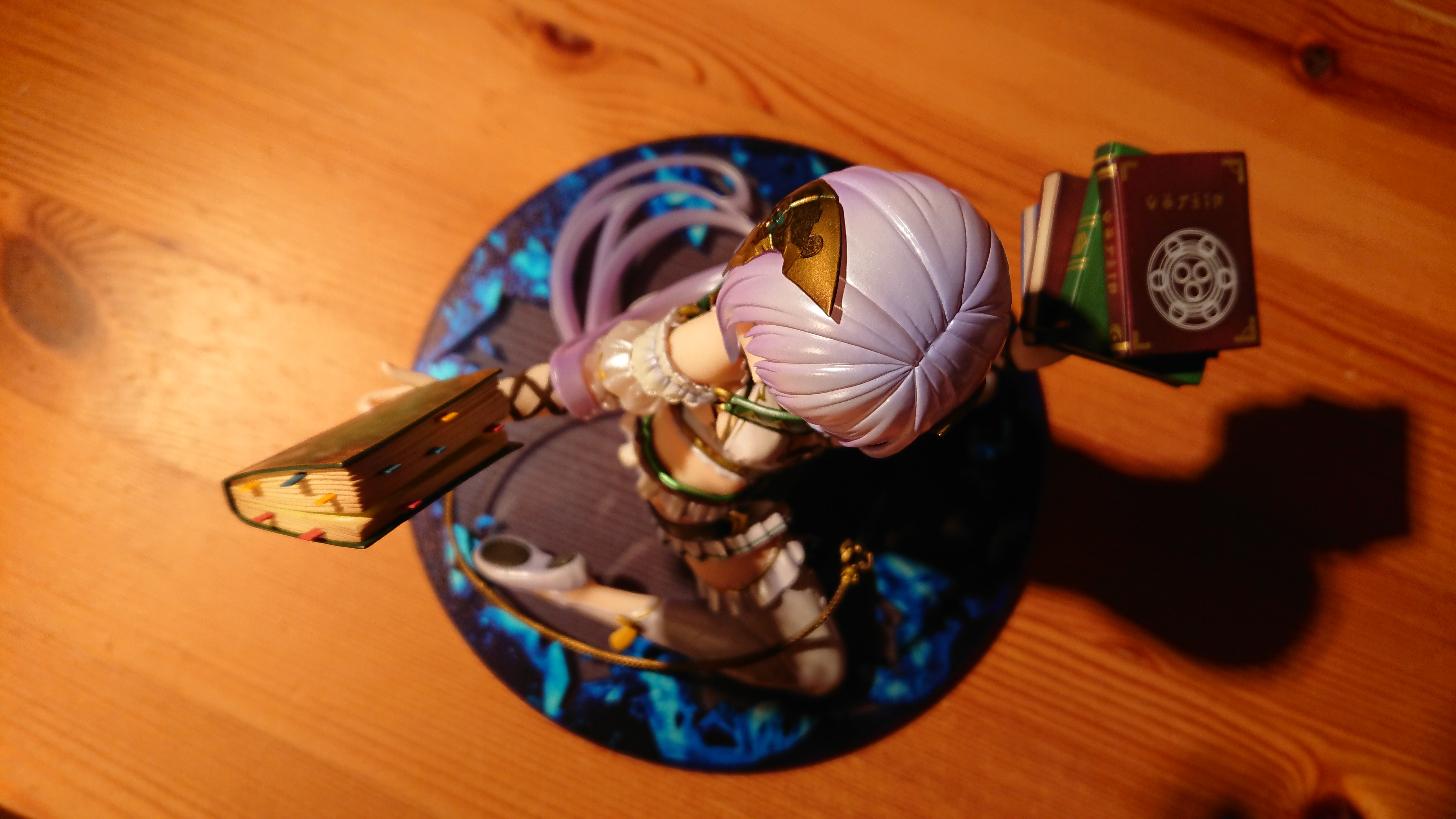 Overall, I was very happy I found her in the end. Makio has done a great job sculpting her, and Alter has made sure that Plachta maintains the high standards of figures that they release. Adding her to my figure collection was definitely not a mistake!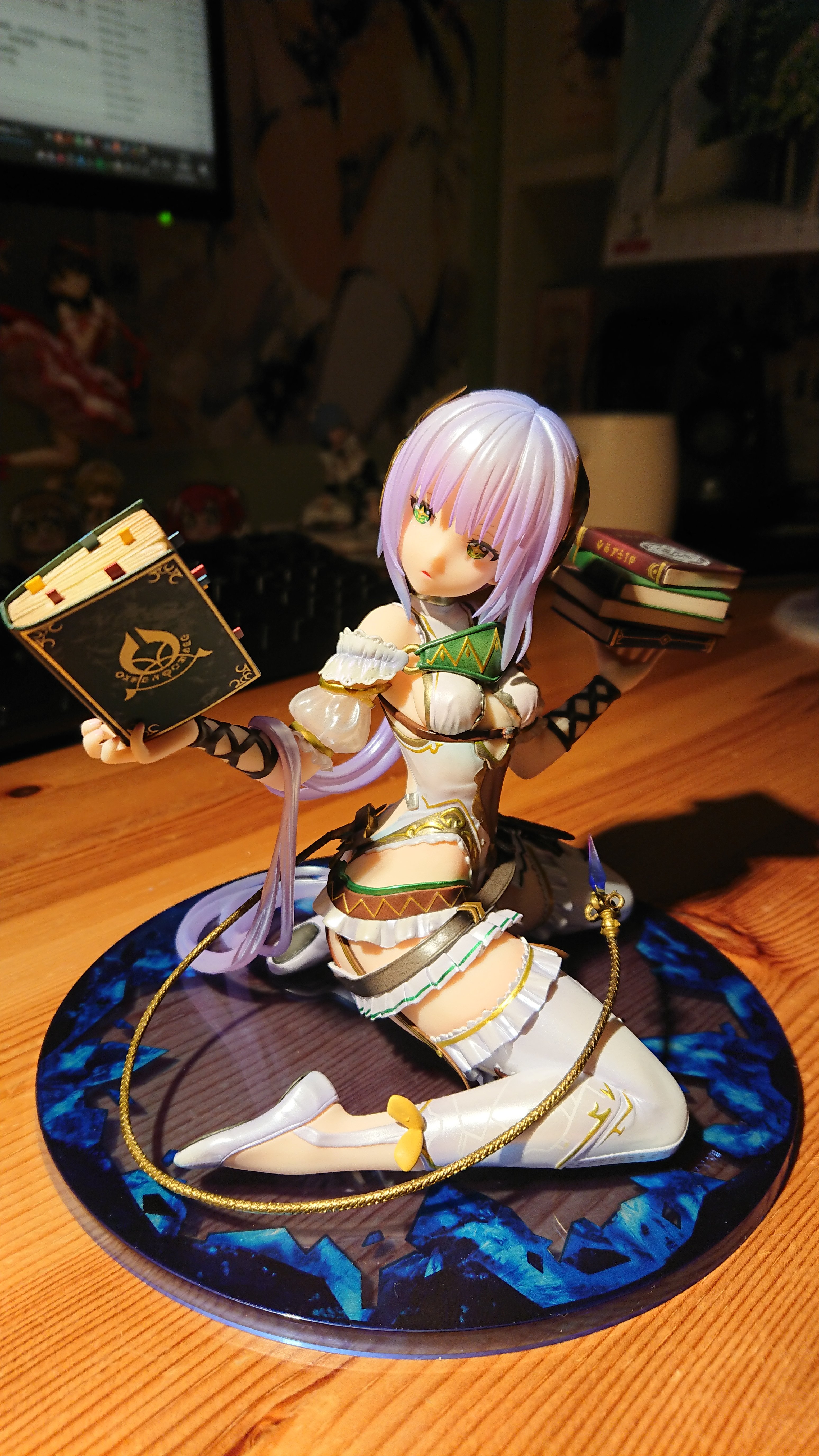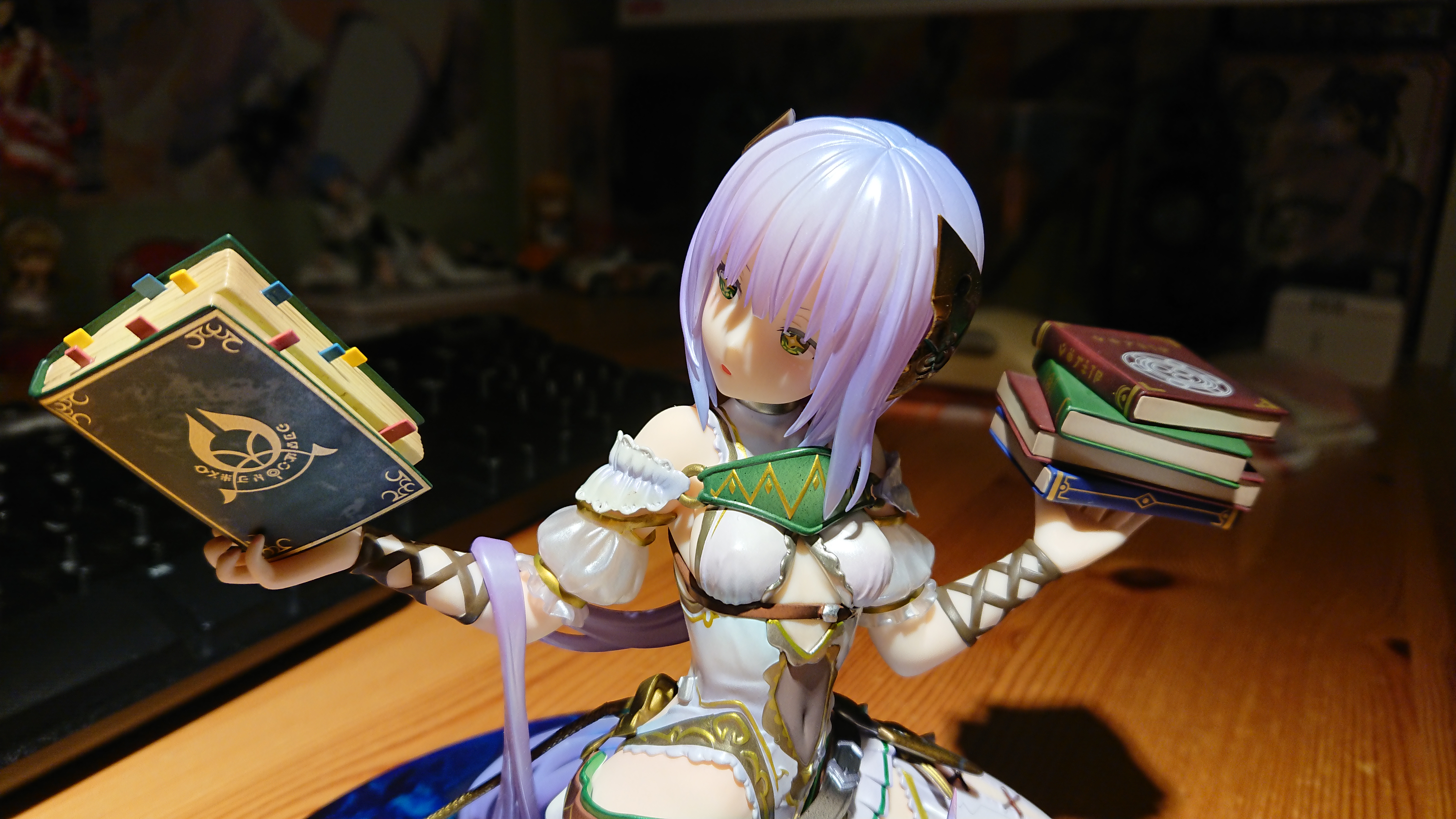 Anyways, I hope you enjoyed those photos of Plachta as much as I do! There's more information on her on MyFigureCollection and on Fandom (there may be game spoilers).
~Lui