Happy new year! This past weekend, I rang in the new year with some of my friends! They came over for dinner, games, and anime. One of the things that sort of became tradition was pulling gacha. Since Japan was 17 hours ahead of us, the PLv paid SSR pulls were reset for the new year on new years eve in Canada, so I decided to spend a little bit of money to ring in the new year.
Since I'm at PLv 295, I got to pull 7 times. The first 2 pulls were SSRs from the general pool, while the last 5 pulls included SSRs from the limited pool. Thanks to my friends Kamicreed, NekoDiv and Jeff, who all helped "pray to the gacha gods", we managed to get several duplicates in addition to some new ones as well: Shin, Kako, and Yui, all of which were from the limited pool.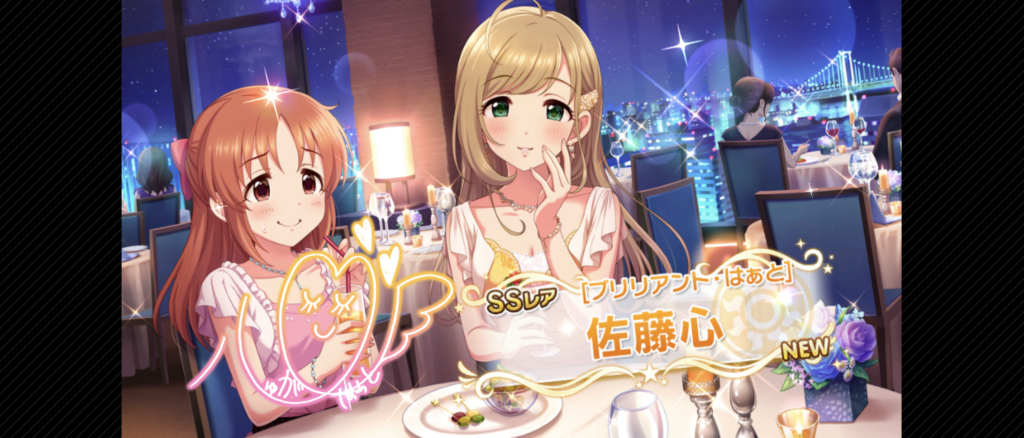 And after awakening them, they all look very pretty. Out these three, my favourite is definitely Yui. I really like her outfit: it looks like she's out on a date with Producer-san, and that's just so cute. <3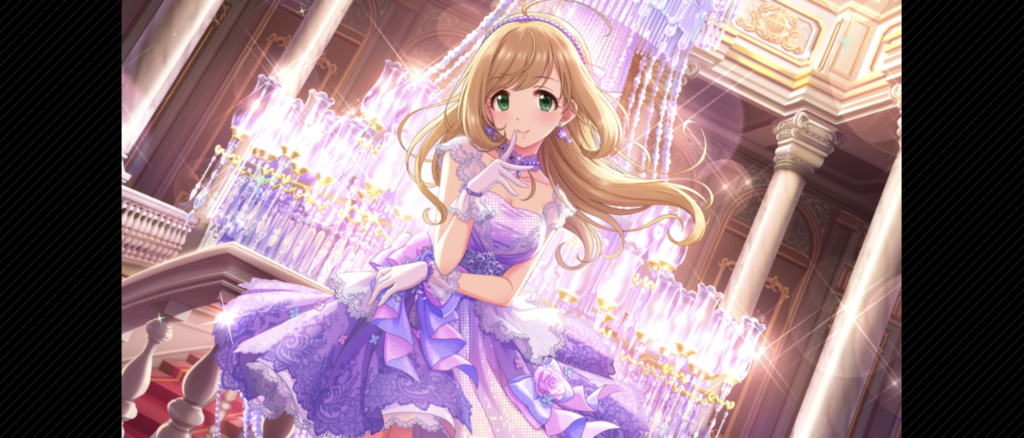 Additionally, a new outfit named Dreamy Ribbon Salopette was released in the Select Shop. Since Miria is able to wear this outfit, I decided to use my paid jewels to buy it. It looks really cute, also something that seems very date-like, which is why I think this outfit works very well in the current Live Carnival event song, Dreamy Anniversary.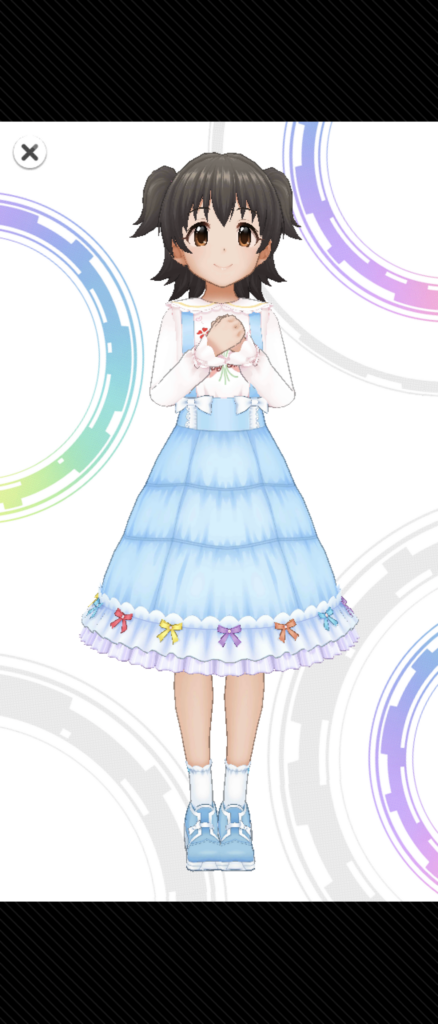 Anyways, that's all the gacha pulling for now. I need to save some money in case another Miria SSR shows up again.
Until next time!
~Lui