Last month, I had an AmiAmi shipment with two Nendoroids for my brother that I had to pay for. With COVID-19 essentially eliminating all package postal services except for private couriers, this meant that DHL was the only option. Using DHL also guarantees yourself to be charged one of the highest processing fees (in my opinion) of ~$17 CAD for customs clearance (when compared with Japan/Canada Post $9.95 and FedEx $10.50).
In order to offset this fixed cost, I went on the hunt for pre-owned figures. I've bought and seen pre-owned figures before (one when I was physically in Japan, and one through AmiAmi), and from my limited experience, Japan has very high standards when classifying pre-owned products. On AmiAmi's site, they categorize the condition of each item (and its packaging) with letter grades along the lines of:
A: sealed and (appears to be) unopened,
A-: unsealed but appears to be unopened,
B+: opened with no visible damage, bundled items all included.
B: opened with minor damage dirt, bundled items all included.
C: opened with damage, might be missing parts.
As I was looking through their selection, I found 1/6 Scale Tanigawa Kanna by ALTER. Kanna is from the anime series Ano Natsu de Matteru (Waiting in the Summer), and it was one of my favourite anime series when I was in high school. I remember seeing this figure go on pre-order back then, but I didn't have money and internet banking so I ultimately didn't get her. Back to this pre-owned figure, its condition was listed as ITEM B+, BOX B. She originally retailed for 8000 JPY, and was listed for 7140 JPY. Being a fan of ALTER figures and their high level of quality as of late, I decided to bite the bullet and place the order for her.
After receiving my invoice and paying for my shipment, she arrived safe and sound. This is how Kanna looks in her packaging.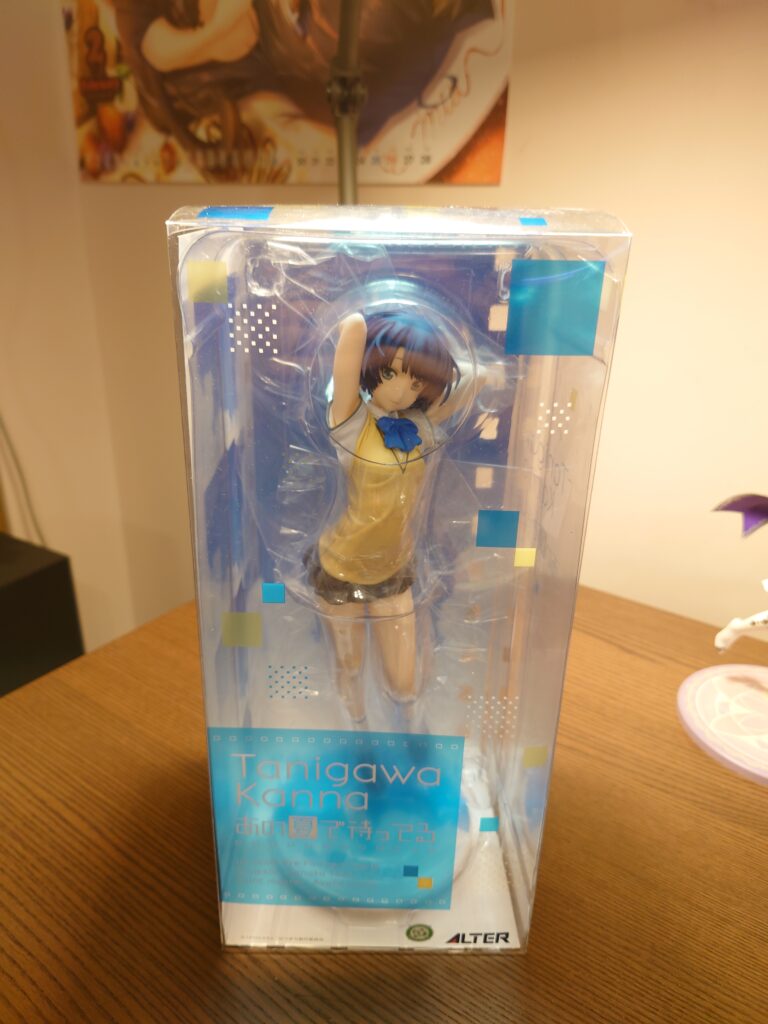 For a BOX B rating, the only noticeable issue with the box was on the back, the paper insert with the film pattern was a little bit bent on the corner, but other than that, box was in great shape.
Taking her out of the box, we see the usual plastic mould holding her in place during transport. The previous owner and/or AmiAmi managed to keep the bits of plastic around her to help keep the paint from transferring, which was nice.
For an ITEM B+ rating, I found no damage anywhere. She was nice and clean, with minimal to no dust anywhere, and no scratches.
This simple figure of Tanigawa-san depicted in her school uniform is a nice change of pace from the rest of my collection. Her arms around behind her head reminded me of countless scenes from other anime series where a character stands on top of a hill overlooking some sort of landscape, all while the wind blows from the side.
One of the things that sticks out for me in this figure is that the uniform ruffles really show up nicely. I moved my lights around, and the shadows they create help add to the realism that clothing isn't flat, but has some sort of texture to it. For example, take a look at her chest and stomach areas. Near her chest, the folds help to bring out her smaller breasts, while the area near her stomach is just like a typical scrunched up shirt that you see in your normal life. It's something I can relate to when I look down at my own shirt as I'm writing this blog post.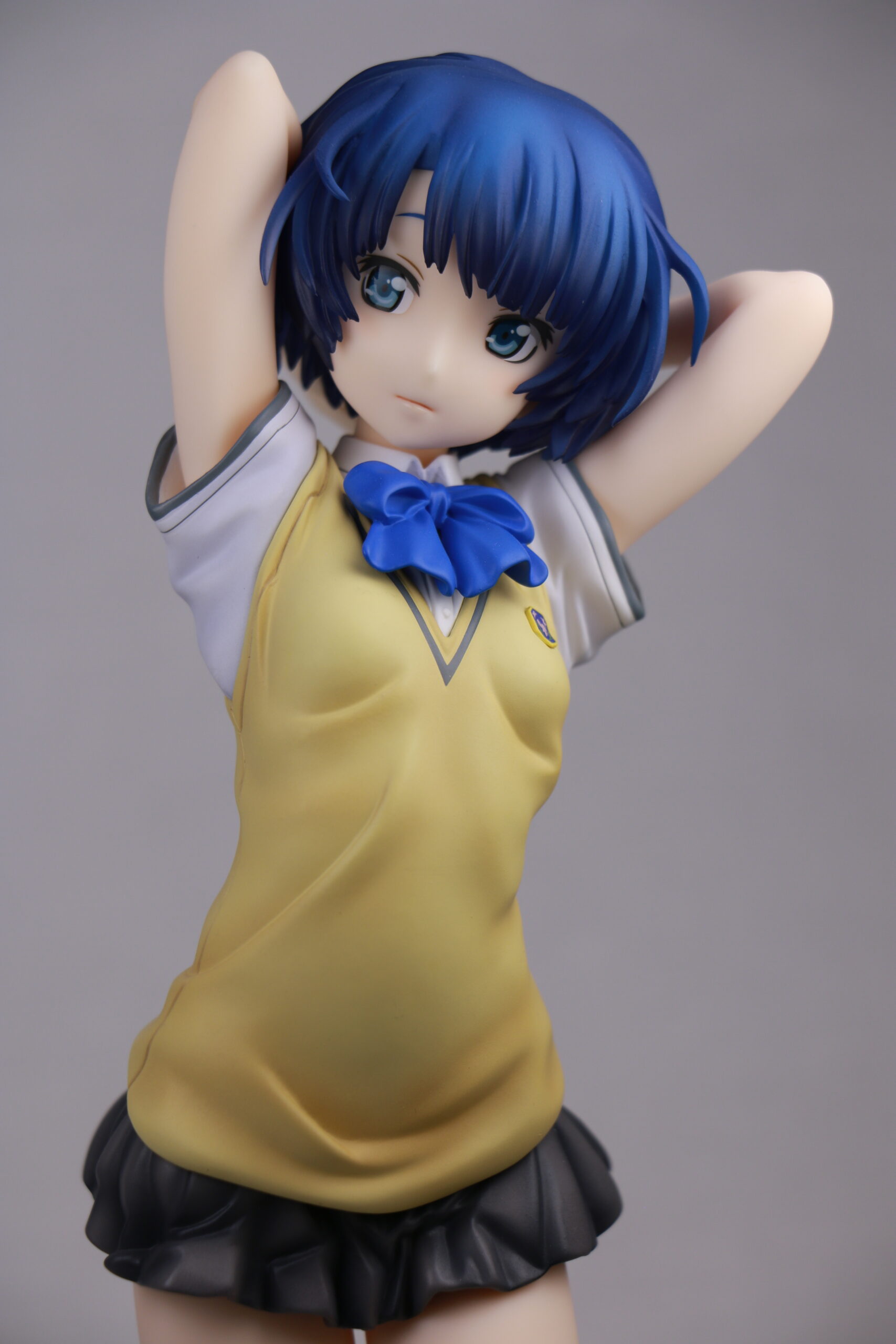 The same effect can be seen from behind as well. You might also be able to get a slight glance at something else, given that her skirt is extremely short.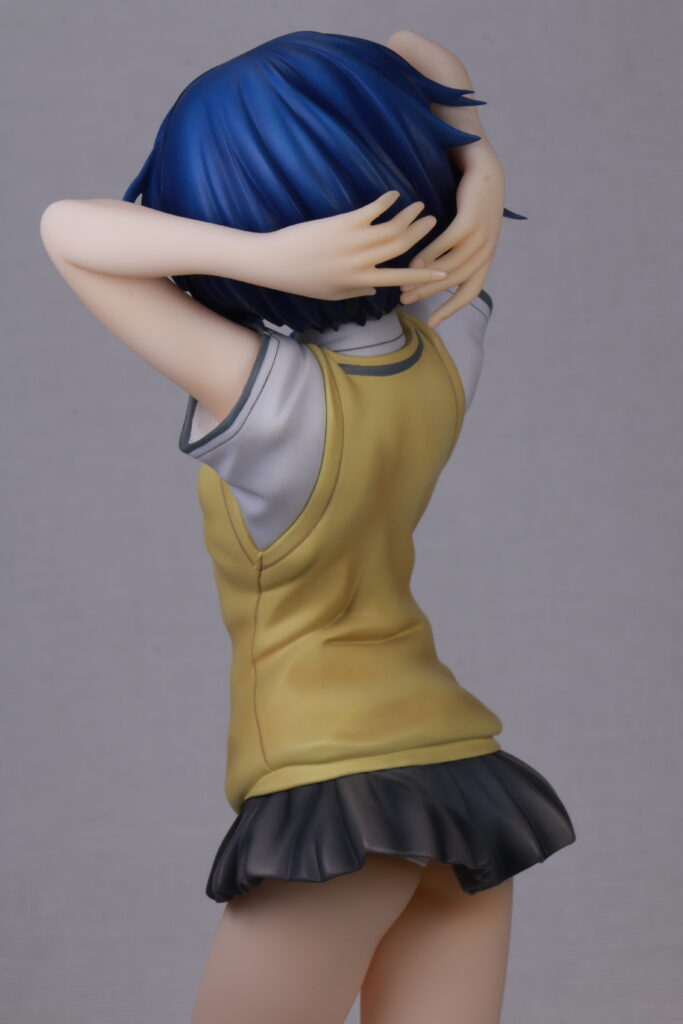 As we move down towards her legs, I really like how we see the muscles behind her knees.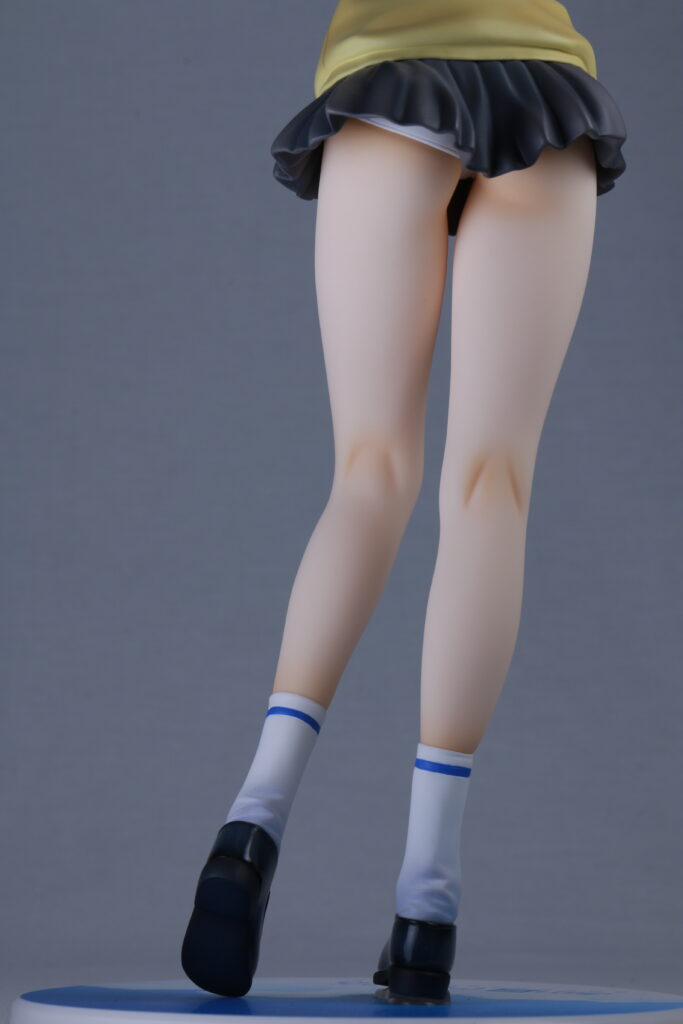 As we head down to her feet, although her shoes are simple and navy blue in colour, the sculptor, Tanaka Touji-sensei, re-created the folds on her socks very well. I am a fan of the small details of the ruffles on this figure.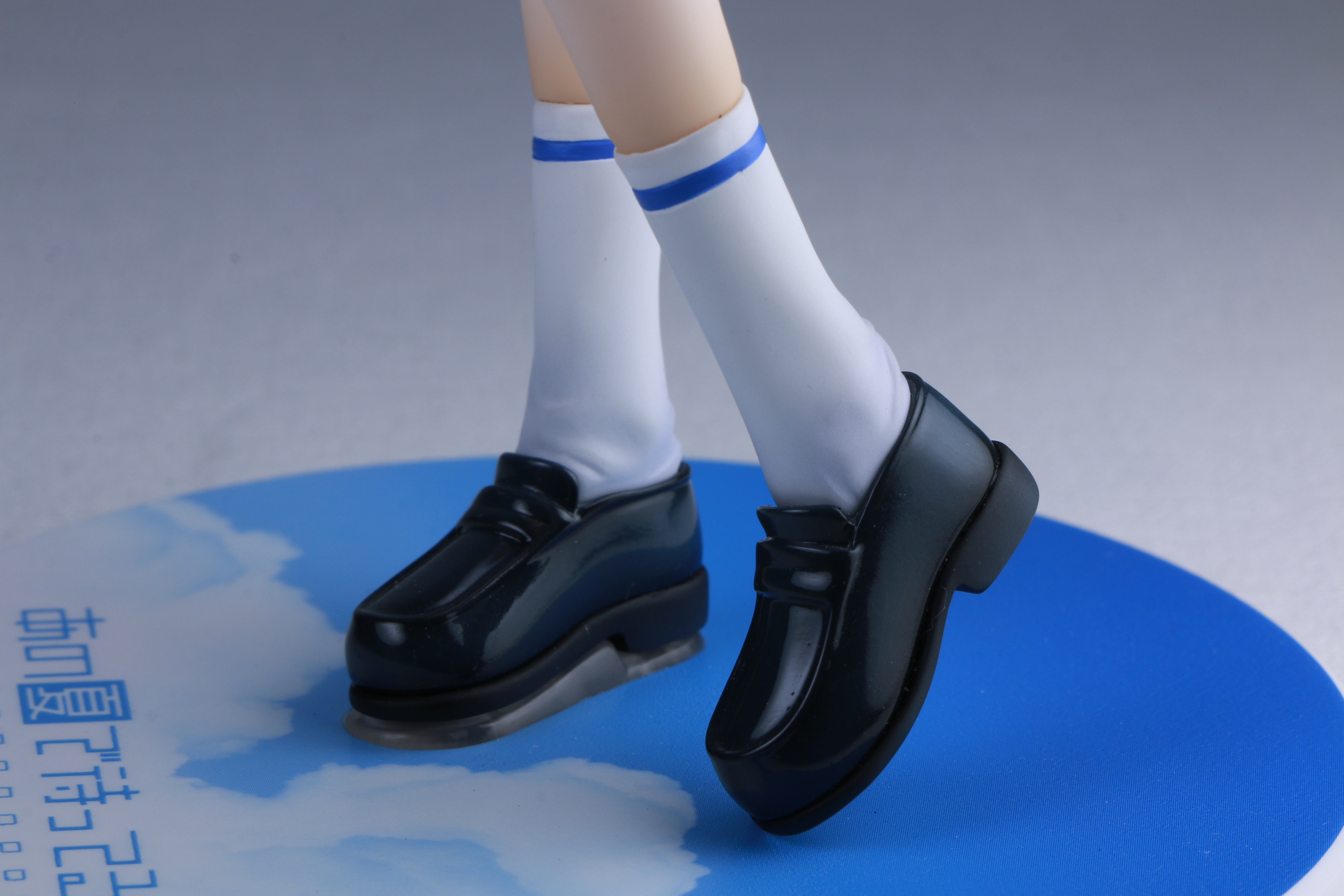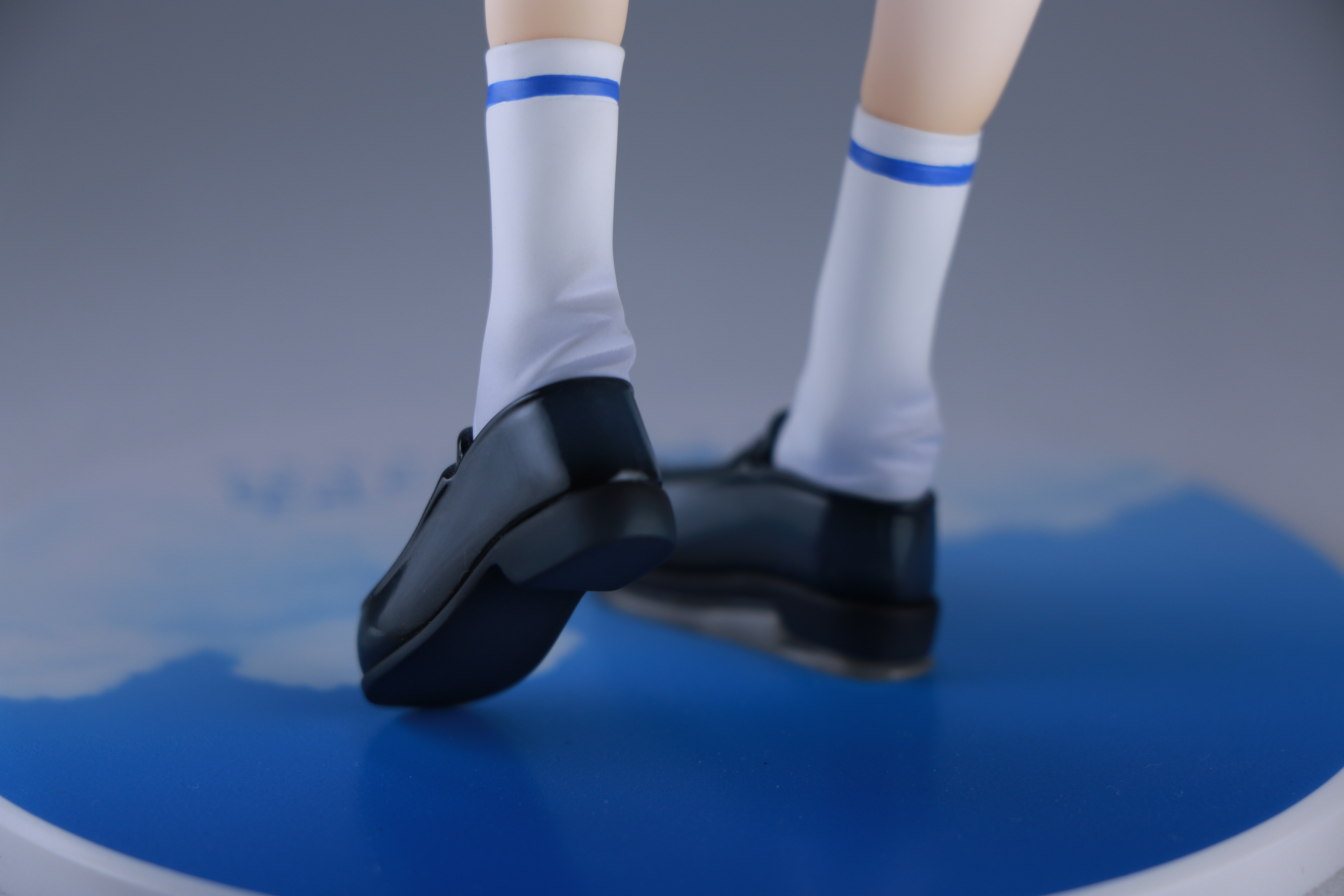 Finally, moving back to Kanna's upper half, we see her blue bow on her undershirt, along with her school crest. Once again, the ruffles on her uniform were really nicely re-created.
Overall, I'm really happy with this rendition of Kanna. This figure, although more simple compared to some of the other ones in my collection, is still very detailed and nicely sculpted, considering it was released back in 2014.
With that out of the way, I also did try taking some other random shots below.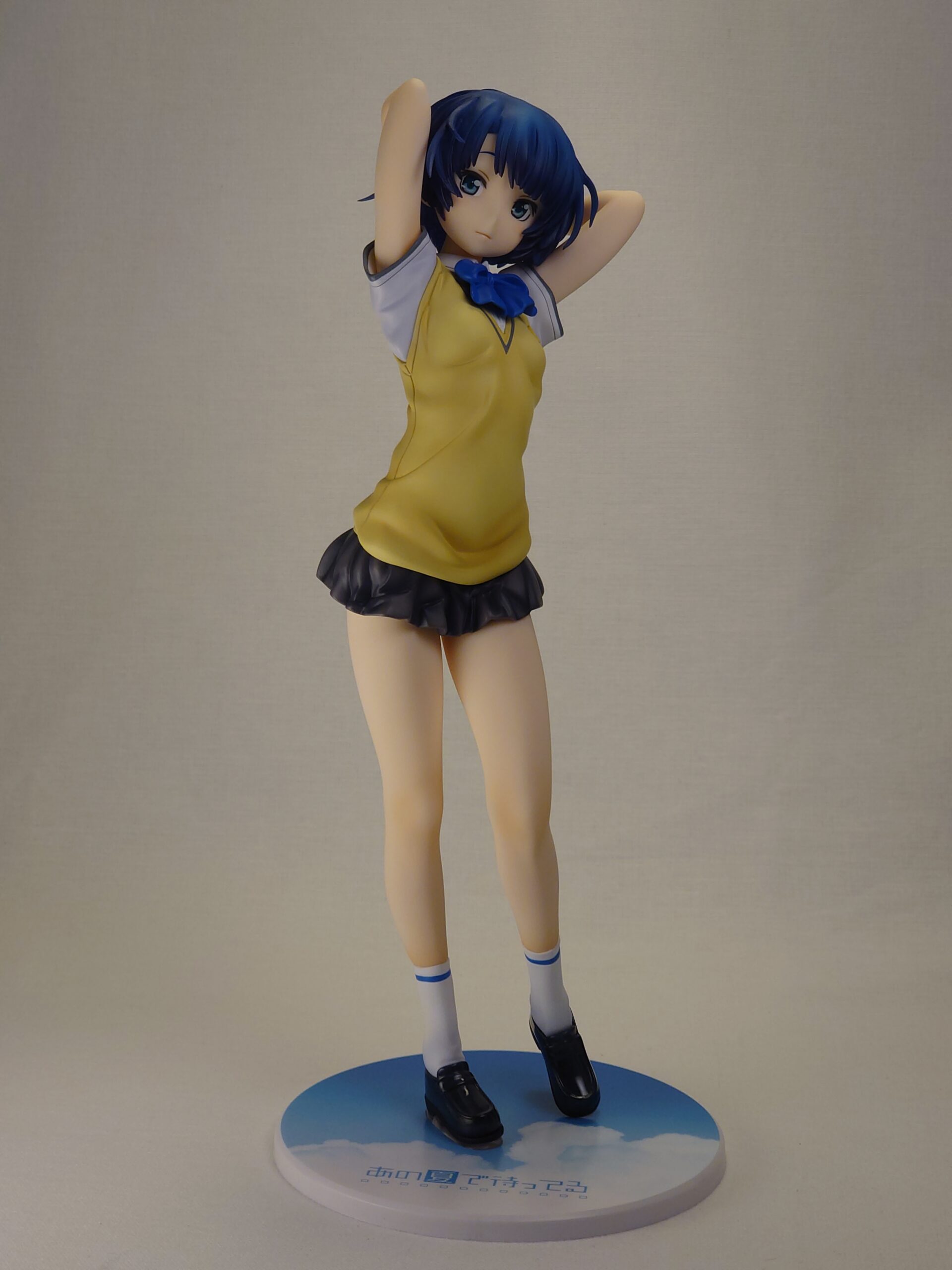 I also bought some additional lights since my last post, so I've been playing around with it in my makeshift setup quite a bit. Still a lot of learning and experimenting to do!
I'll end it off with Kanna on the turntable as well:
Anyways, that's all I have for now. I actually have another order coming in soon, which has Halloween Rem, Nendoroid Uzaki, and another pre-owned figure I sniped, but given the pace of writing I'm going at, it might be a while until I have that up.
Until next time!
~Lui