For my birthday a few months back, I decided to get myself the 1/7 scale version of Eldridge from the popular mobile game Azur Lane, which features anthropomorphized warships based off of those from World War II. As you can probably tell from her name, she represents the USS Eldridge ship. The figure was released by figure manufacturer PLUM.
I got her from amiami, which they were selling at 16,050 JPY. Shipping ended up costing 3,850 JPY, and that was only using SAL Parcel. Luckily, I wasn't hit with the import tax, so it was okay. Converting back, she totaled roughly $250 CAD. When she arrived, she came in a super big box, and upon seeing the figure itself, I immediately understood why: this 1/7 scale is one of the larger ones I have, and is slightly larger than the Platcha one I posted about before. Here's a few pictures of the box itself.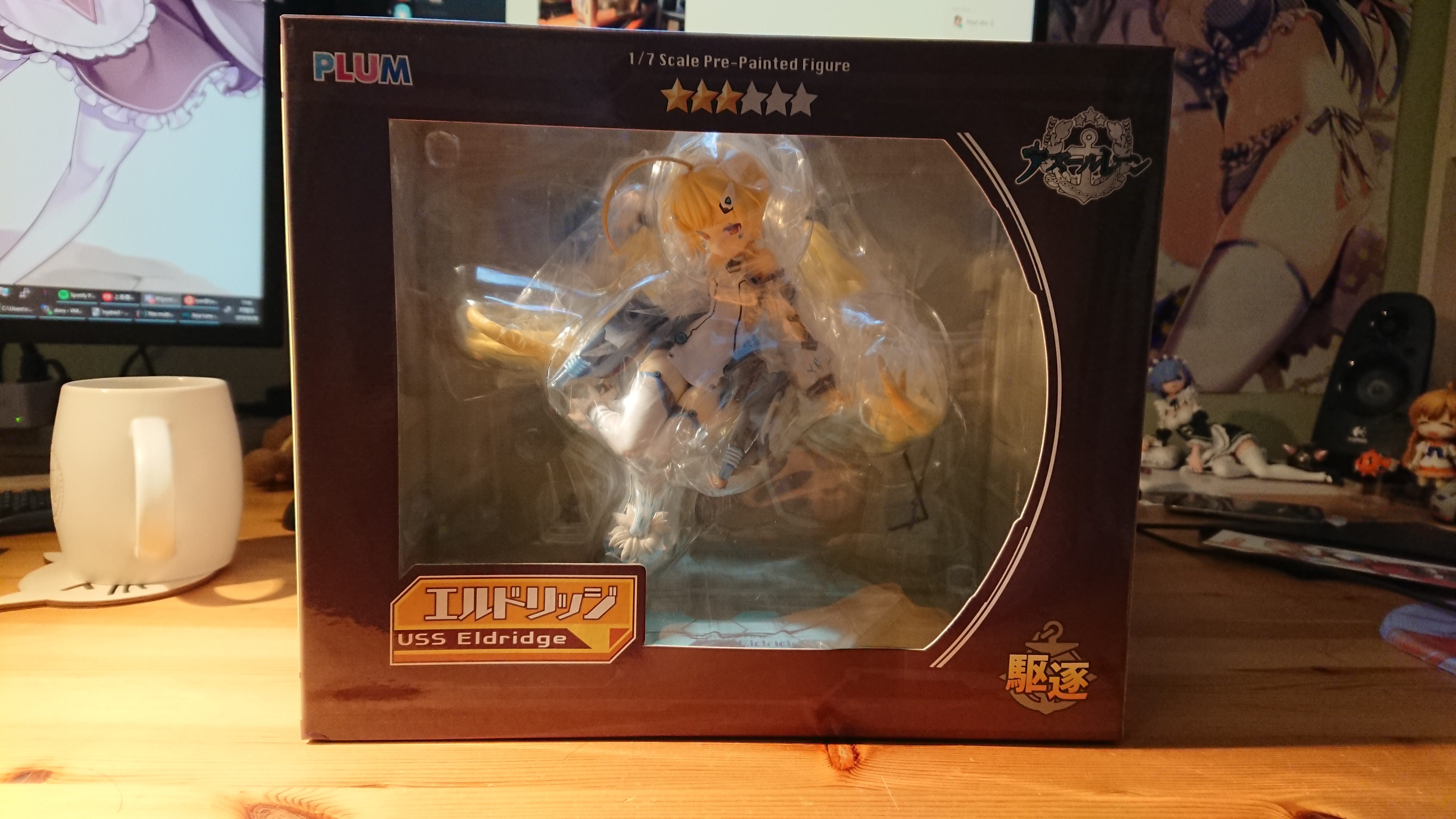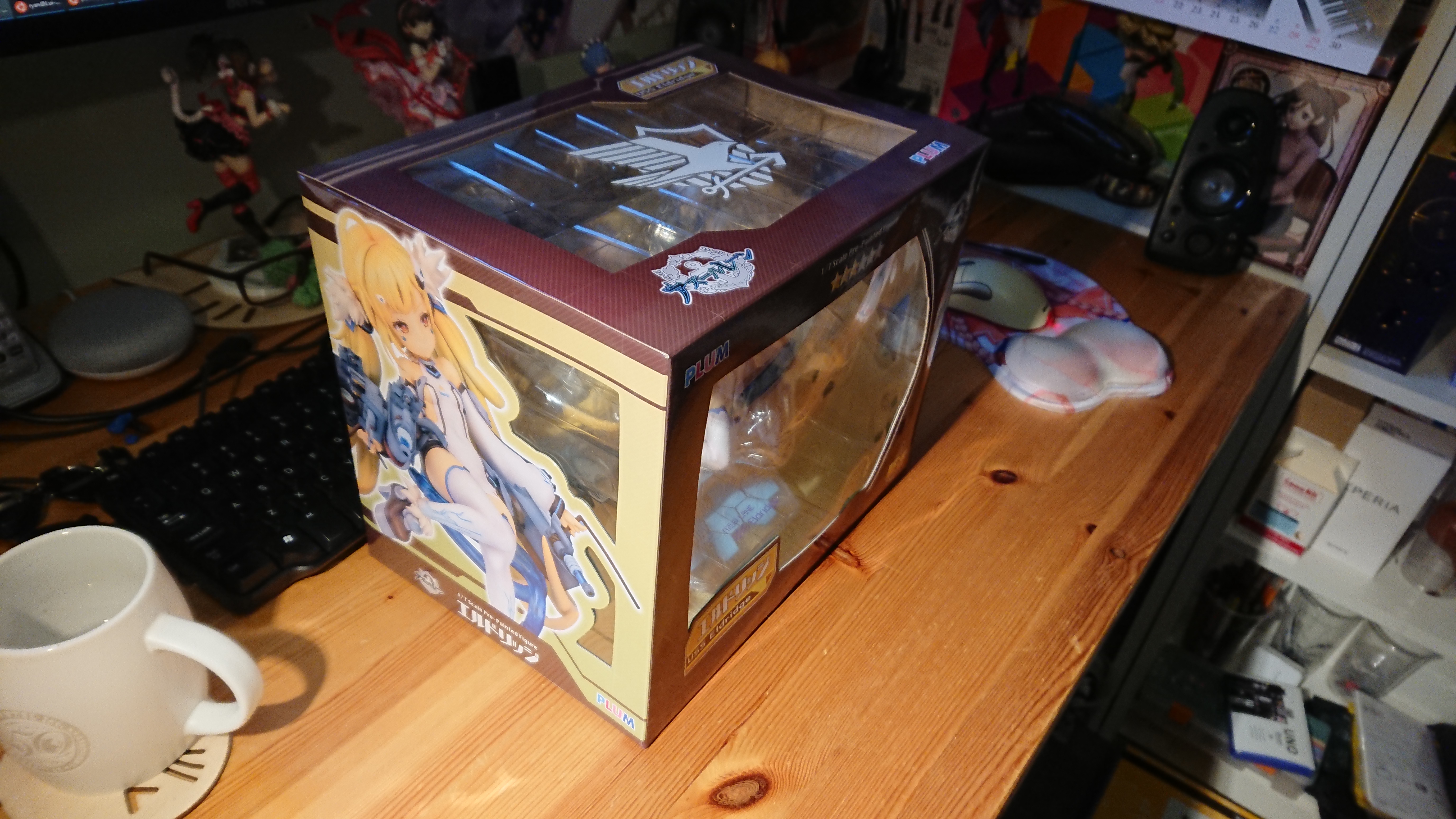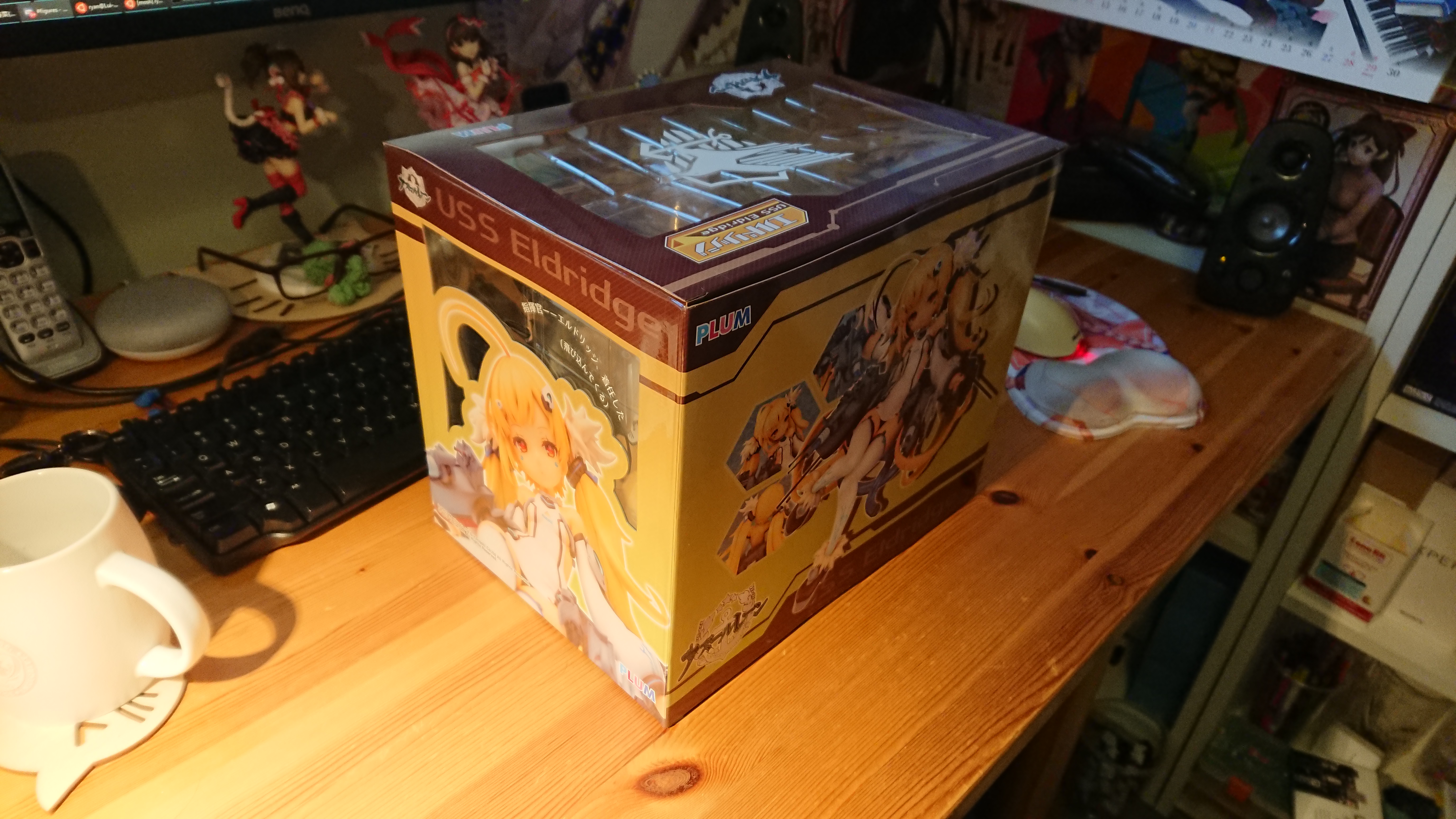 If you look inside the unopened box, you'll see that Eldridge came with her twintails detached. And for good reason too: they're huge.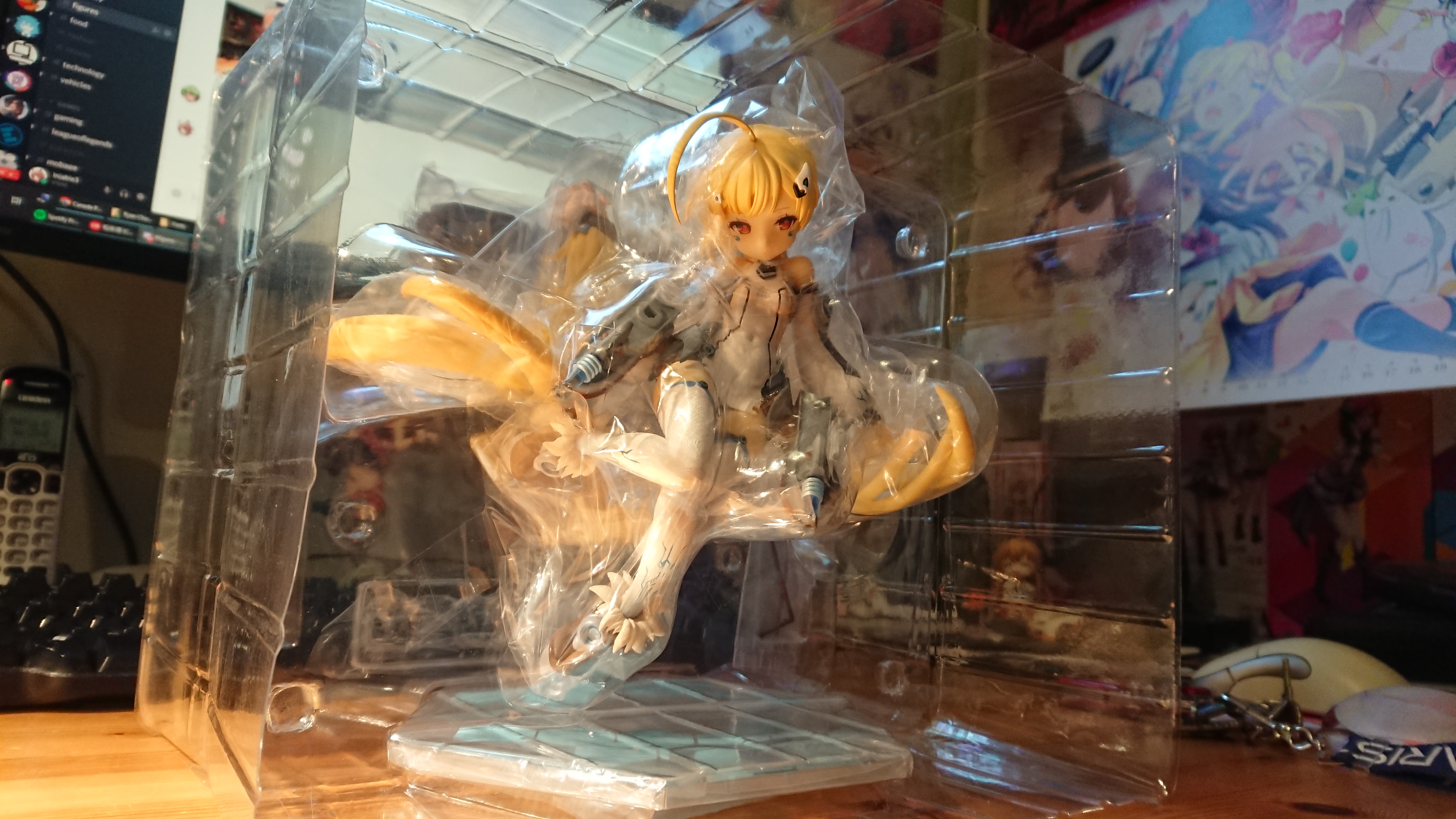 Putting the twintails together was a difficult process, too. It took me over 30 minutes to put them in cause I was afraid to apply too much pressure on the connection. Eventually, I got them in, but I ended using a pair of tweezers to squeeze the connection bit a little bit, which helped it go in a little easier. Below are photos of the end result.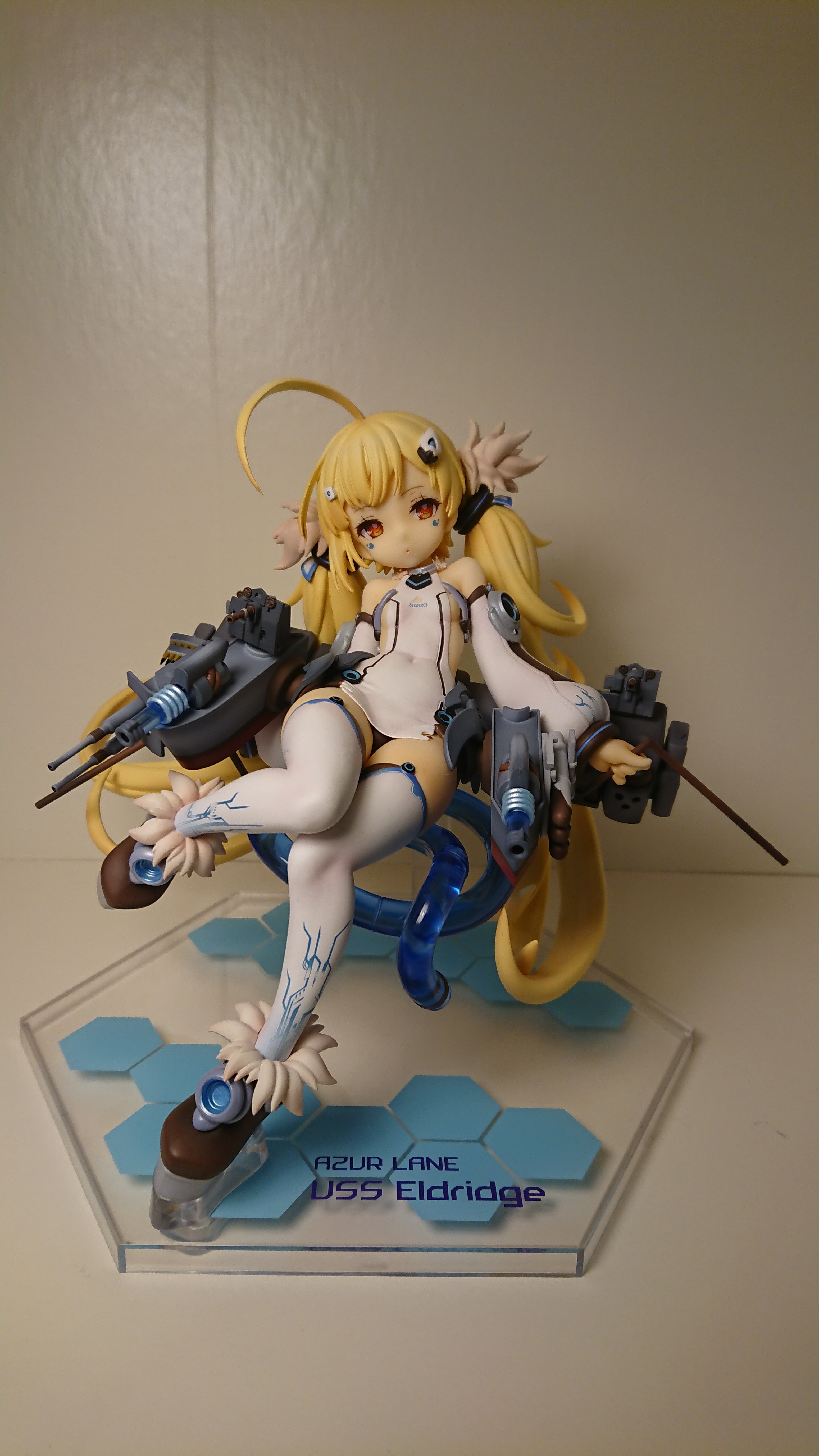 The stand for Eldridge is quite sturdy. She's held up by two things: a foot stand in the front, as well as a clear plastic piece connected to her artillery in the rear.
For those that don't play the game, this is the rendition of Eldridge in her default skin from the game, shown in the screenshot below. I think the sculptor did a great job at reproducing her look and pose. She's got thick thighs, she's holding her two "biribiri sticks" (as I like to call them), and she's even got her ahoge. On point 👌.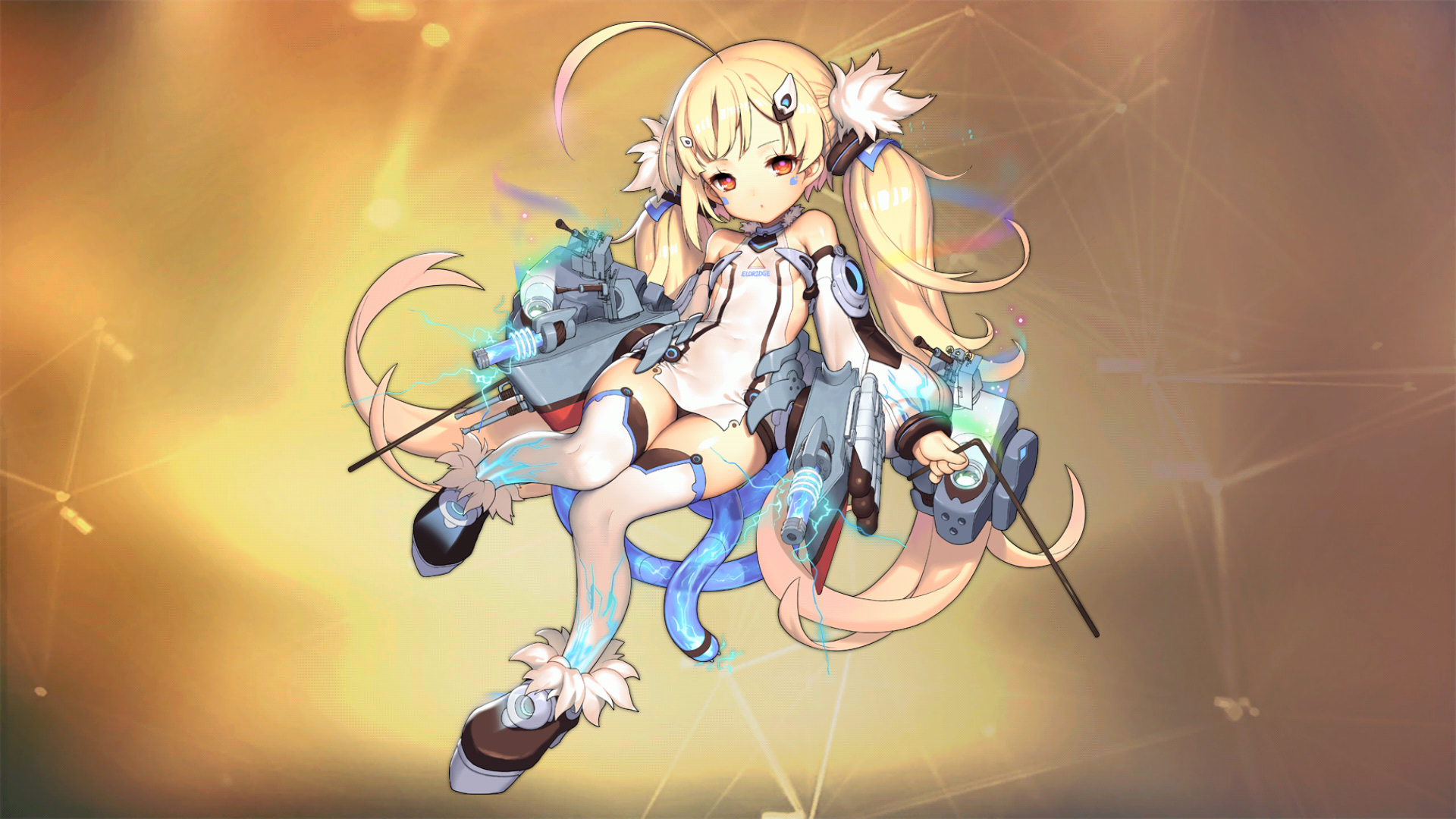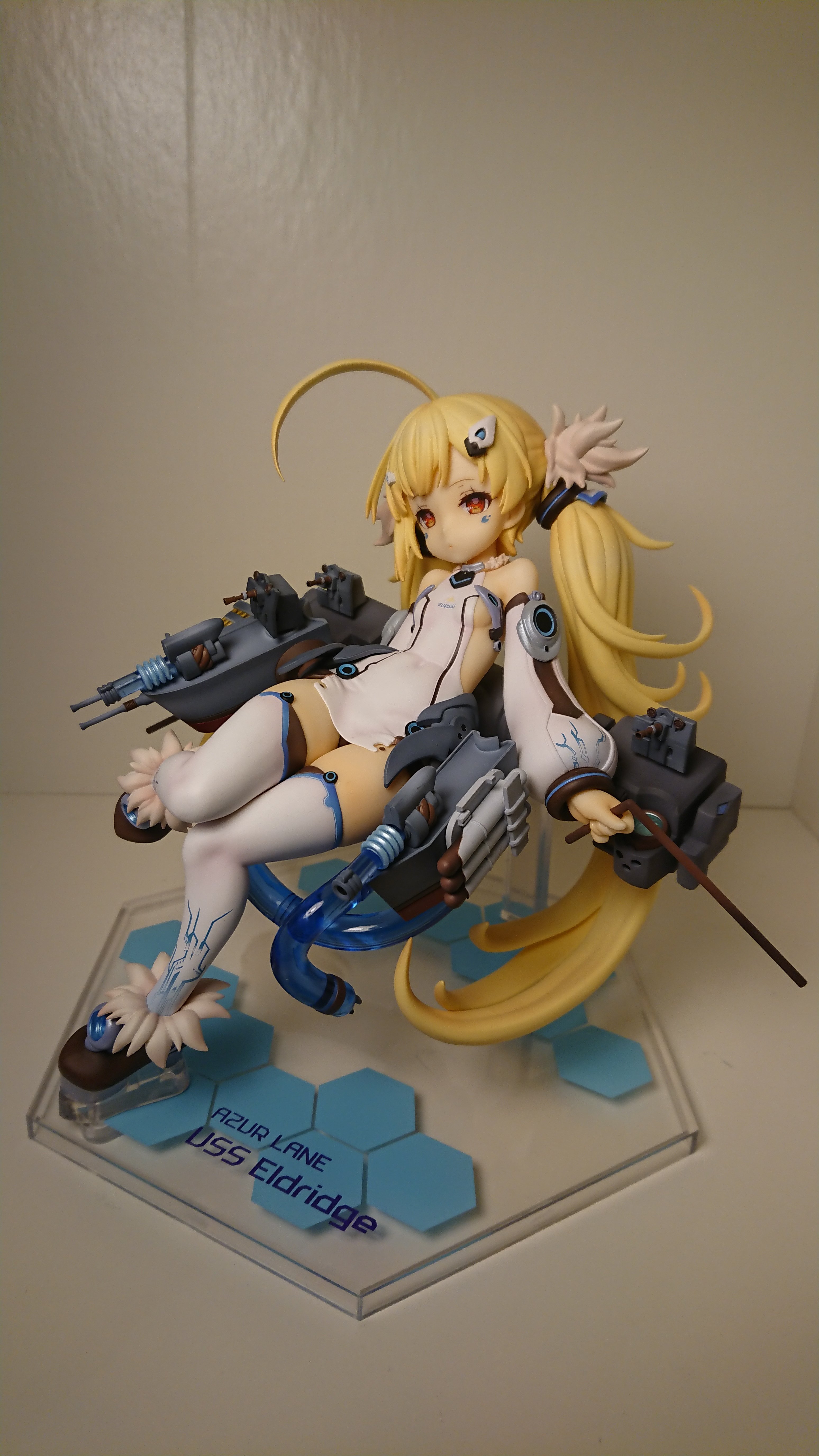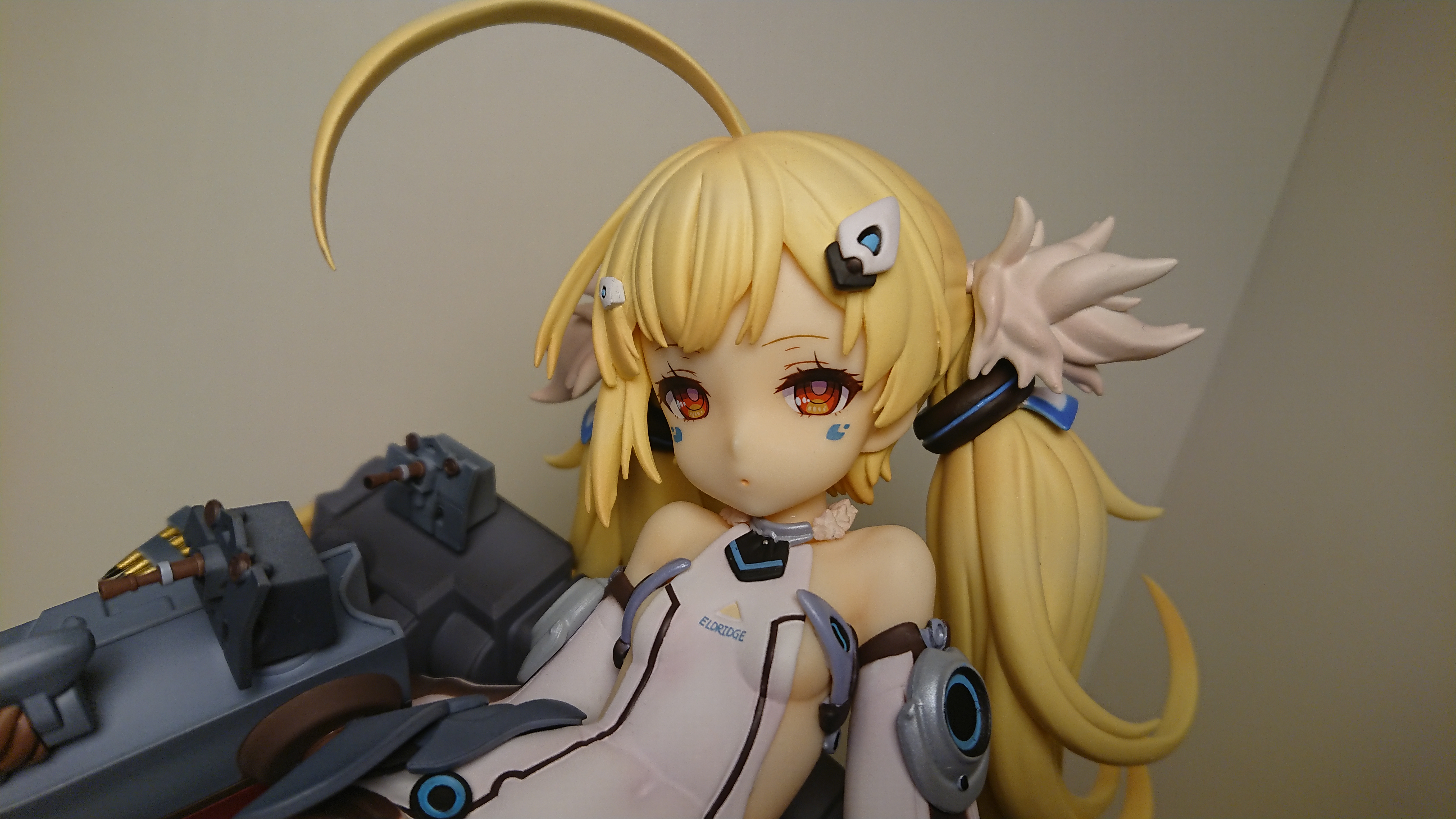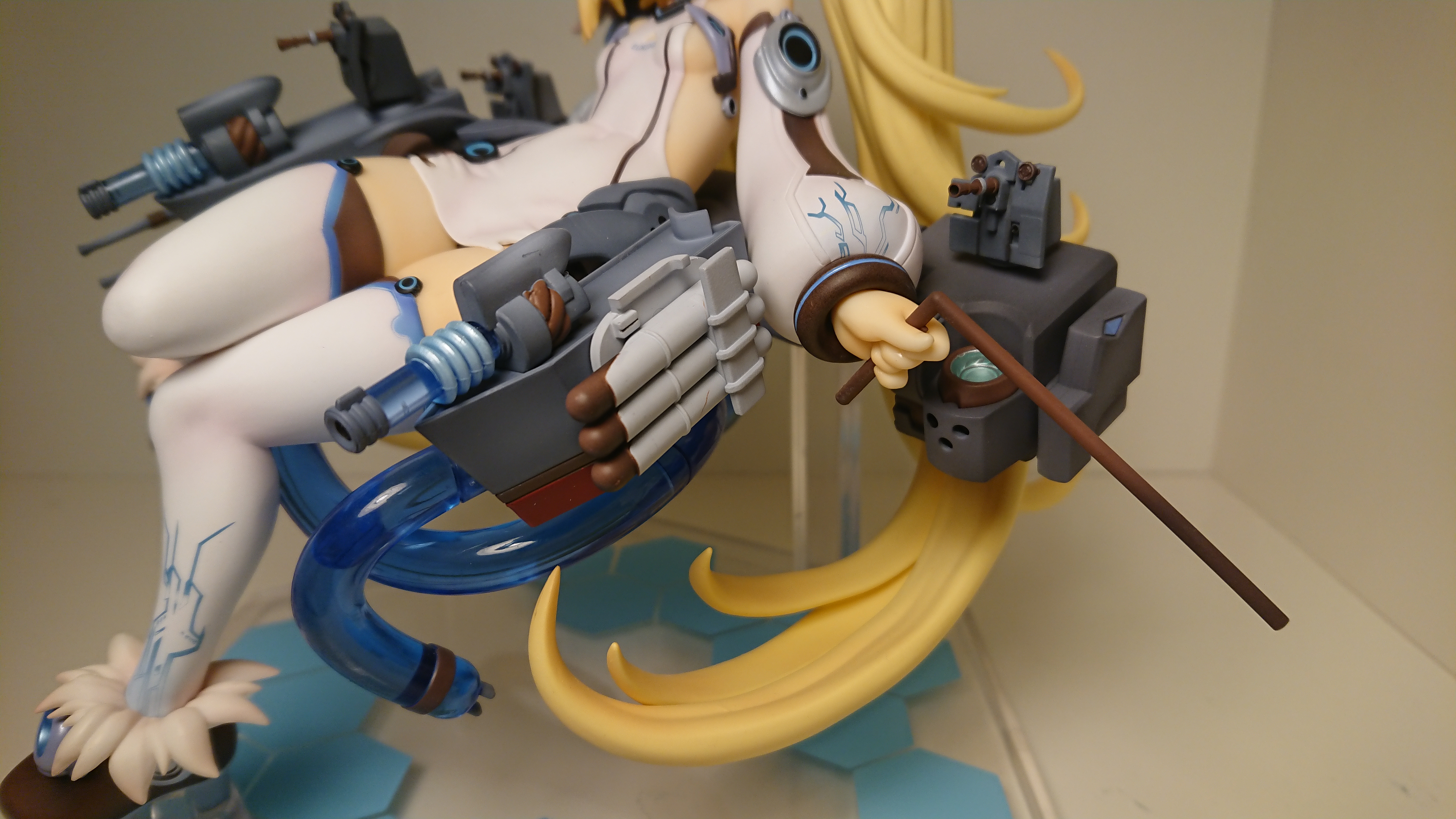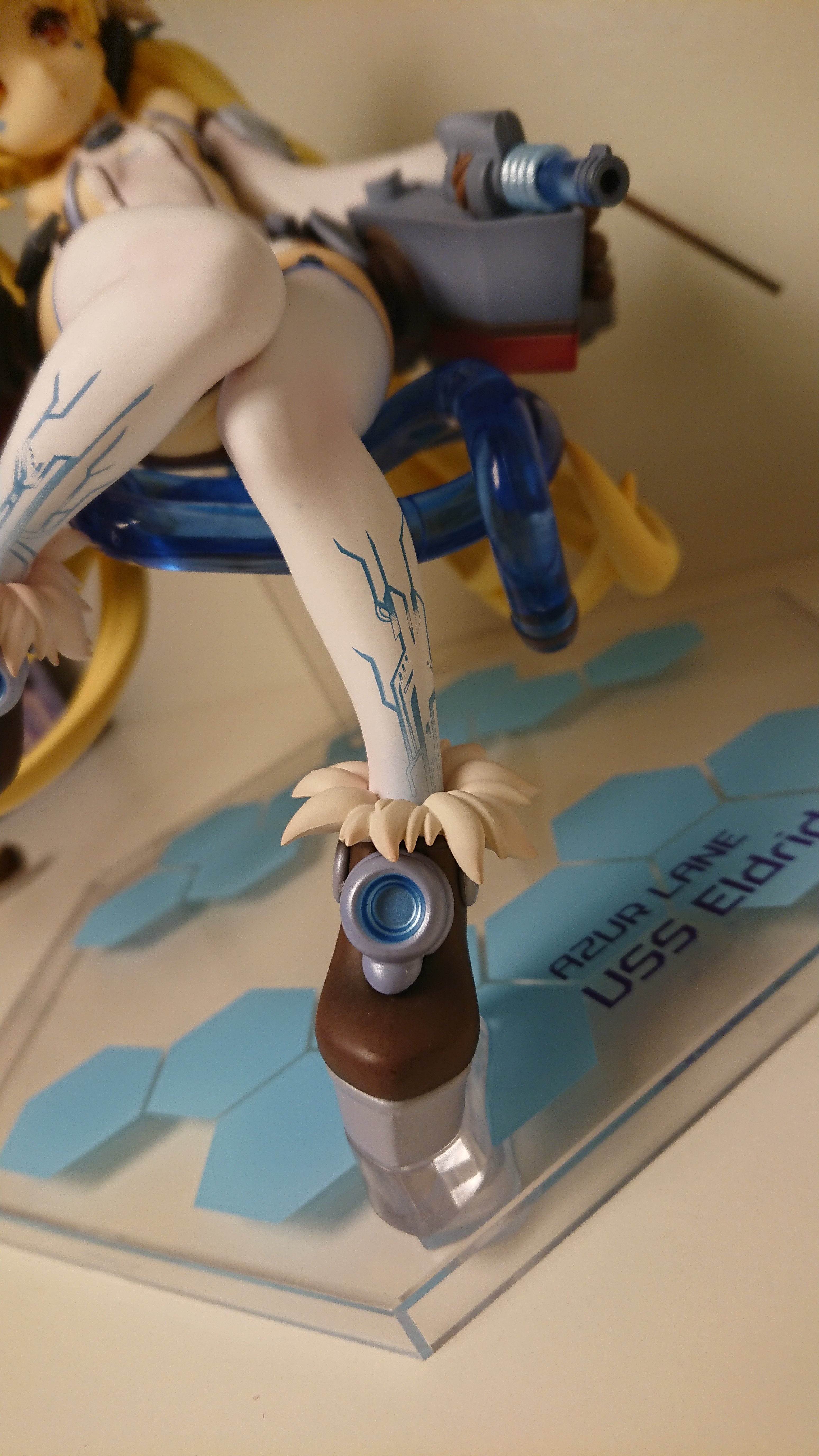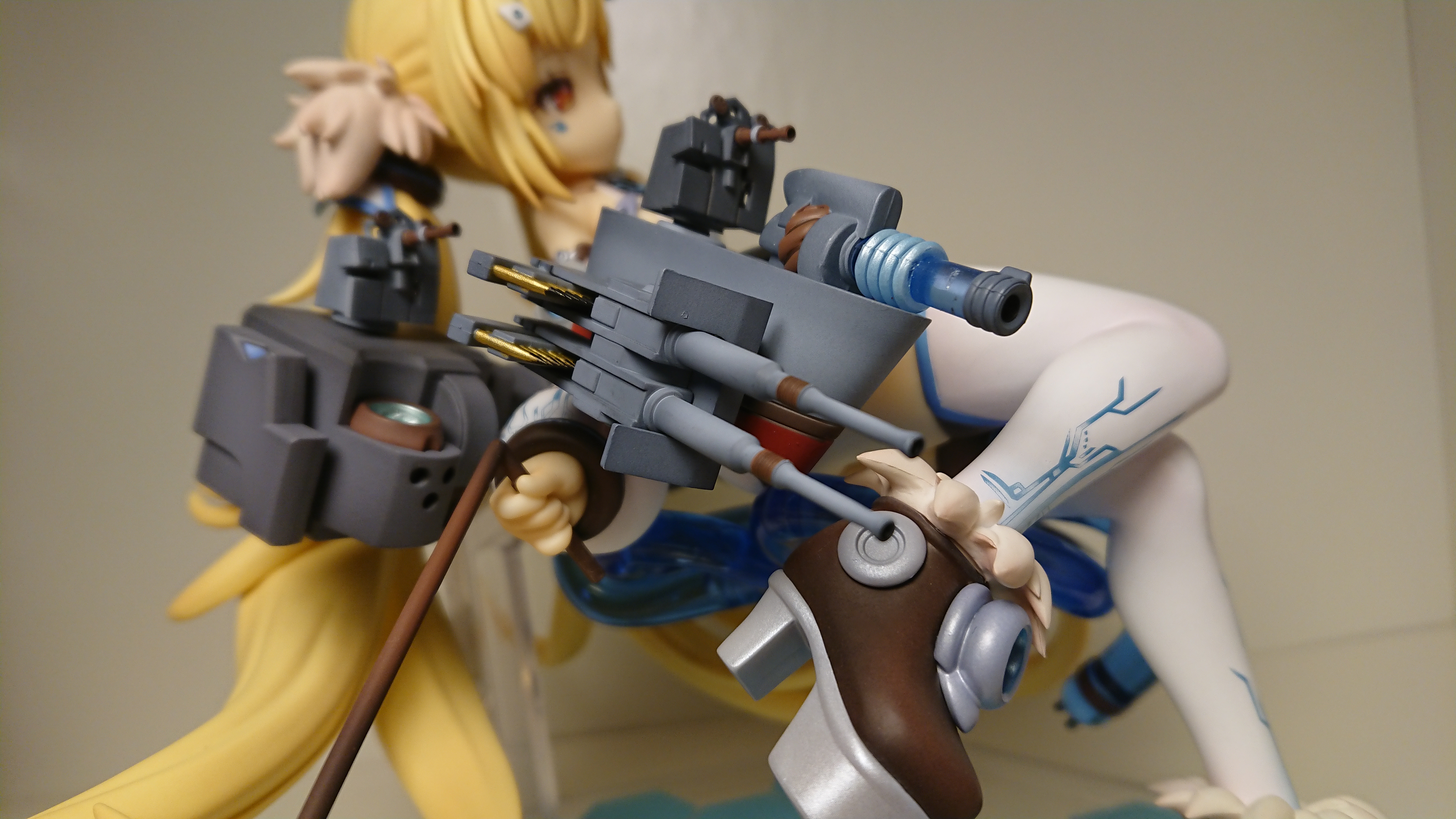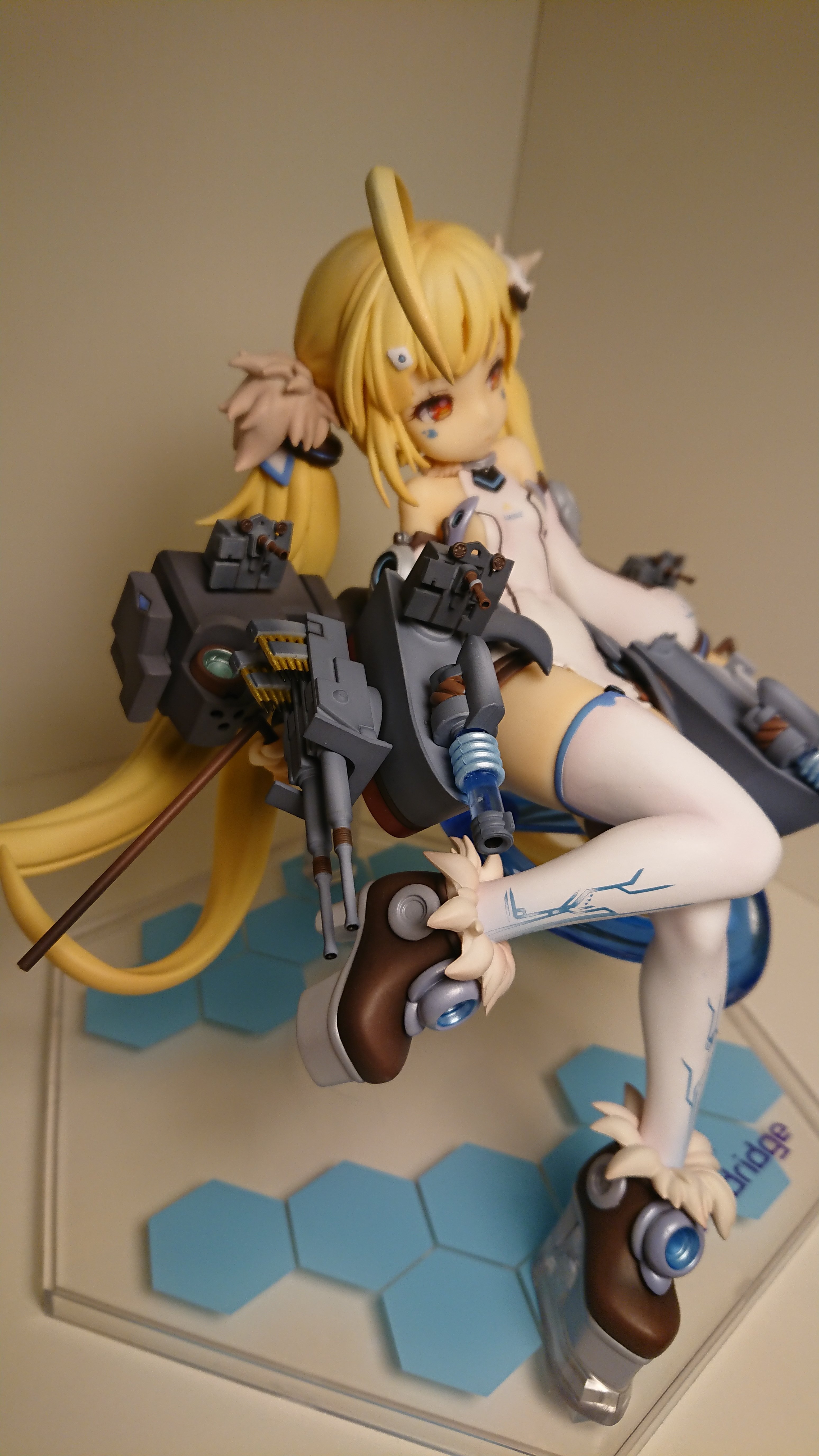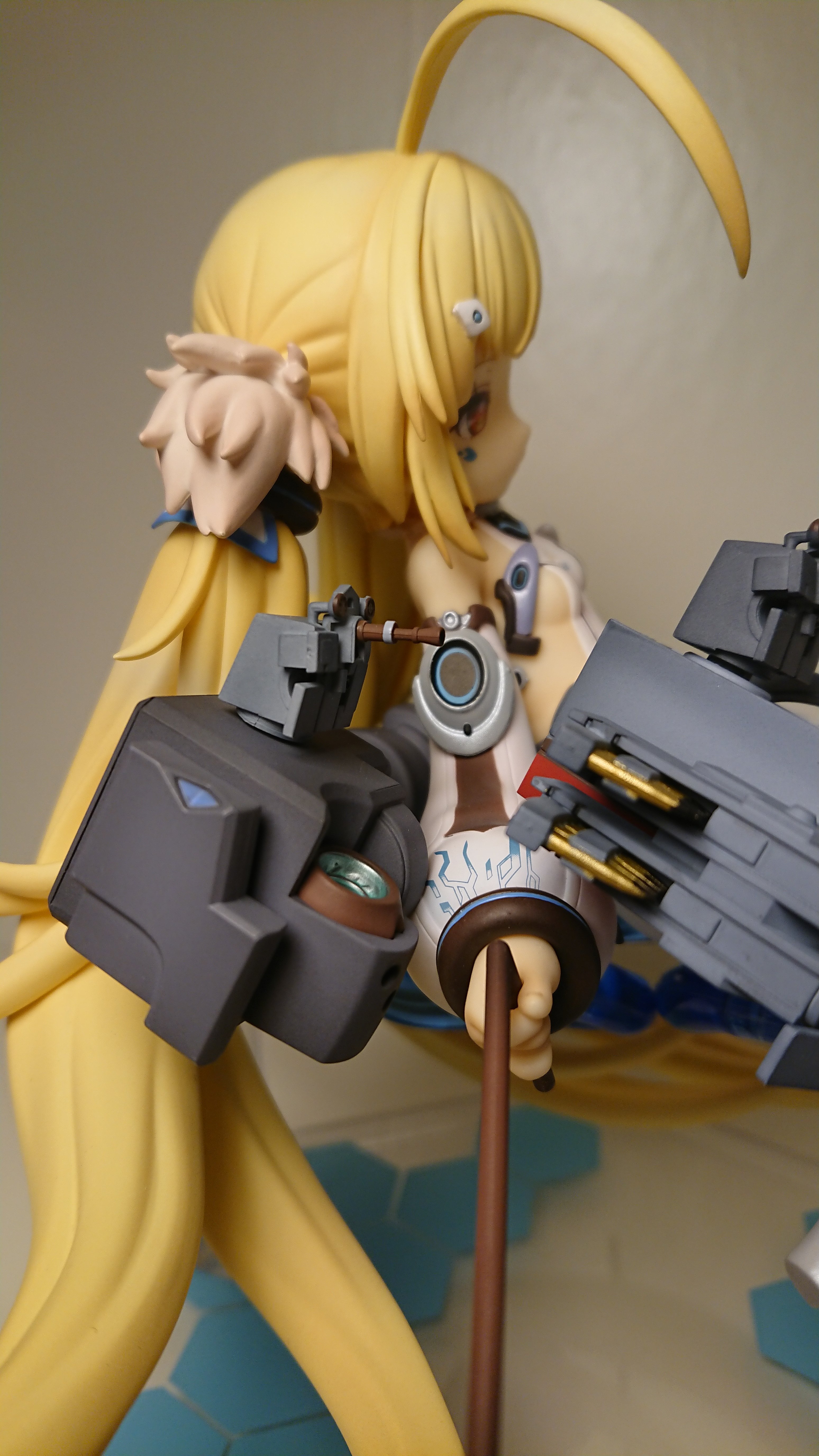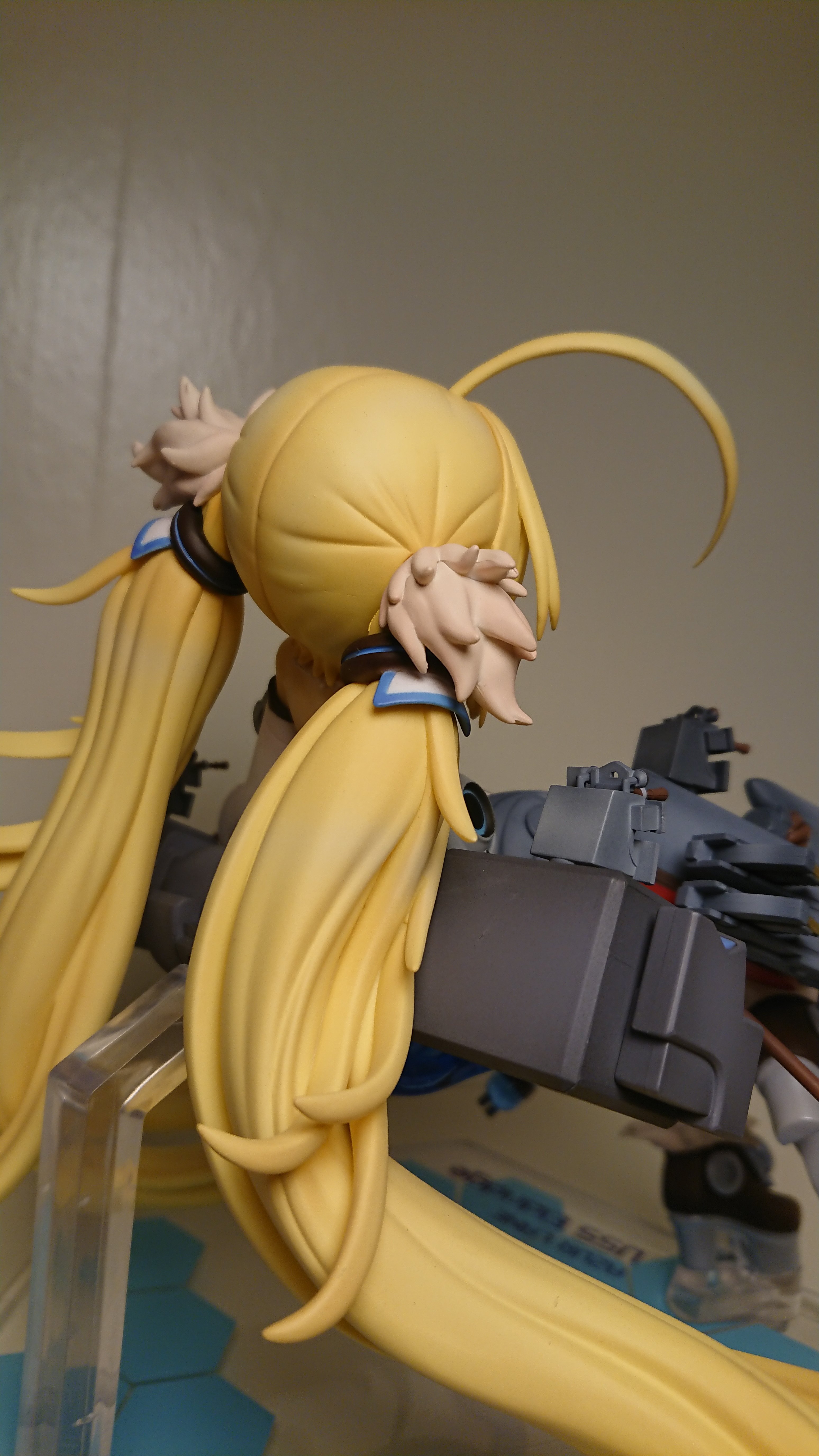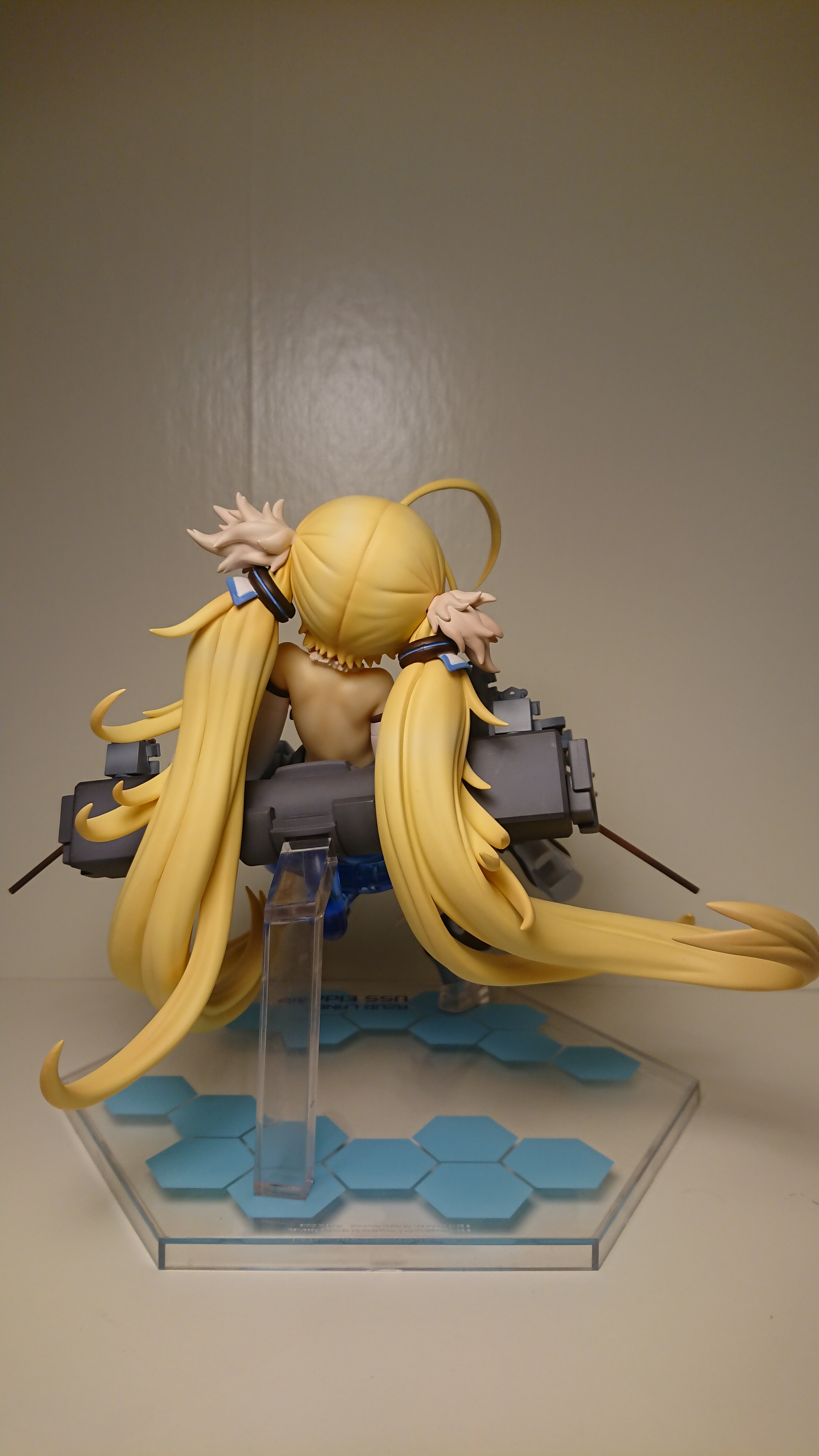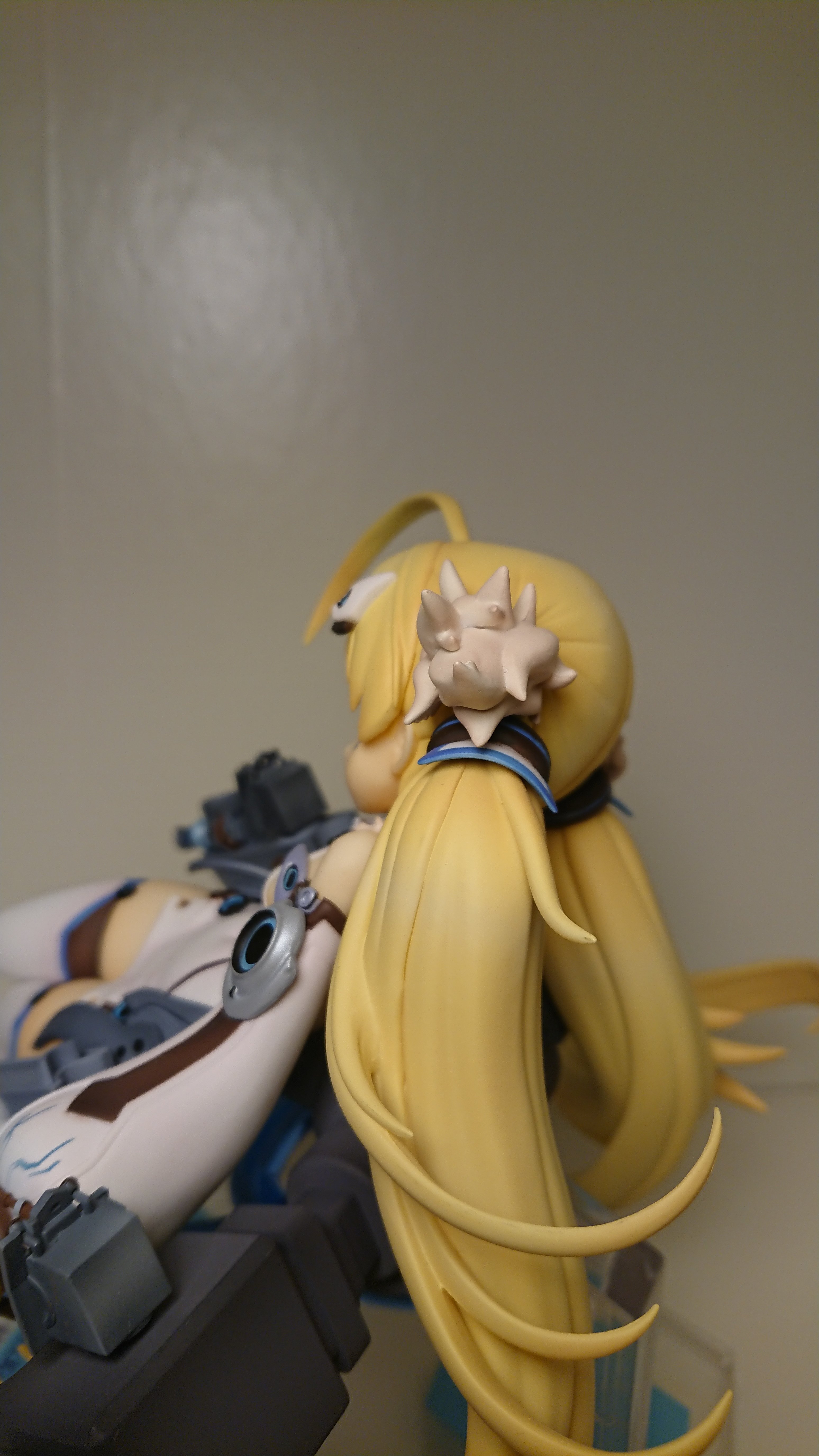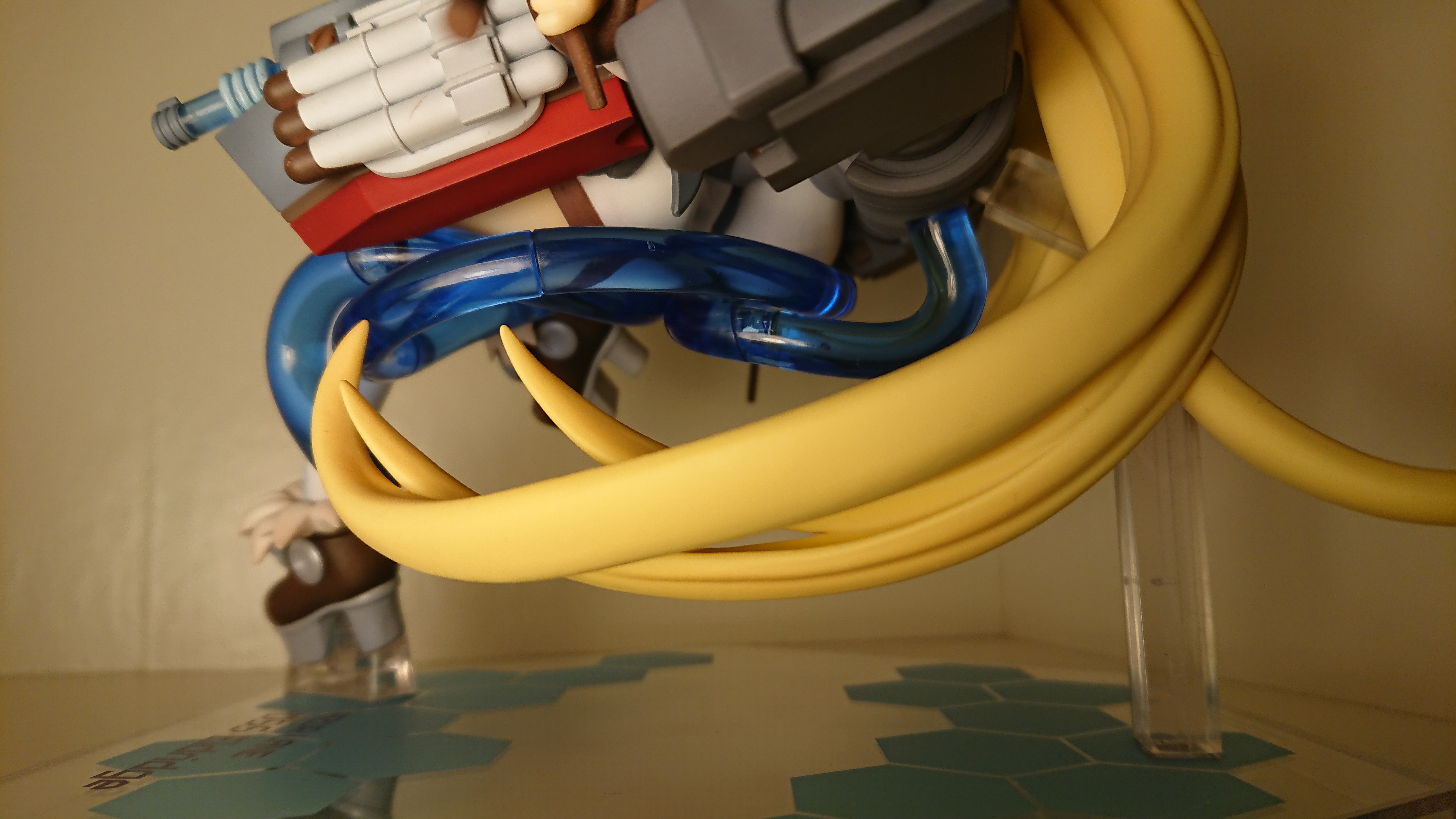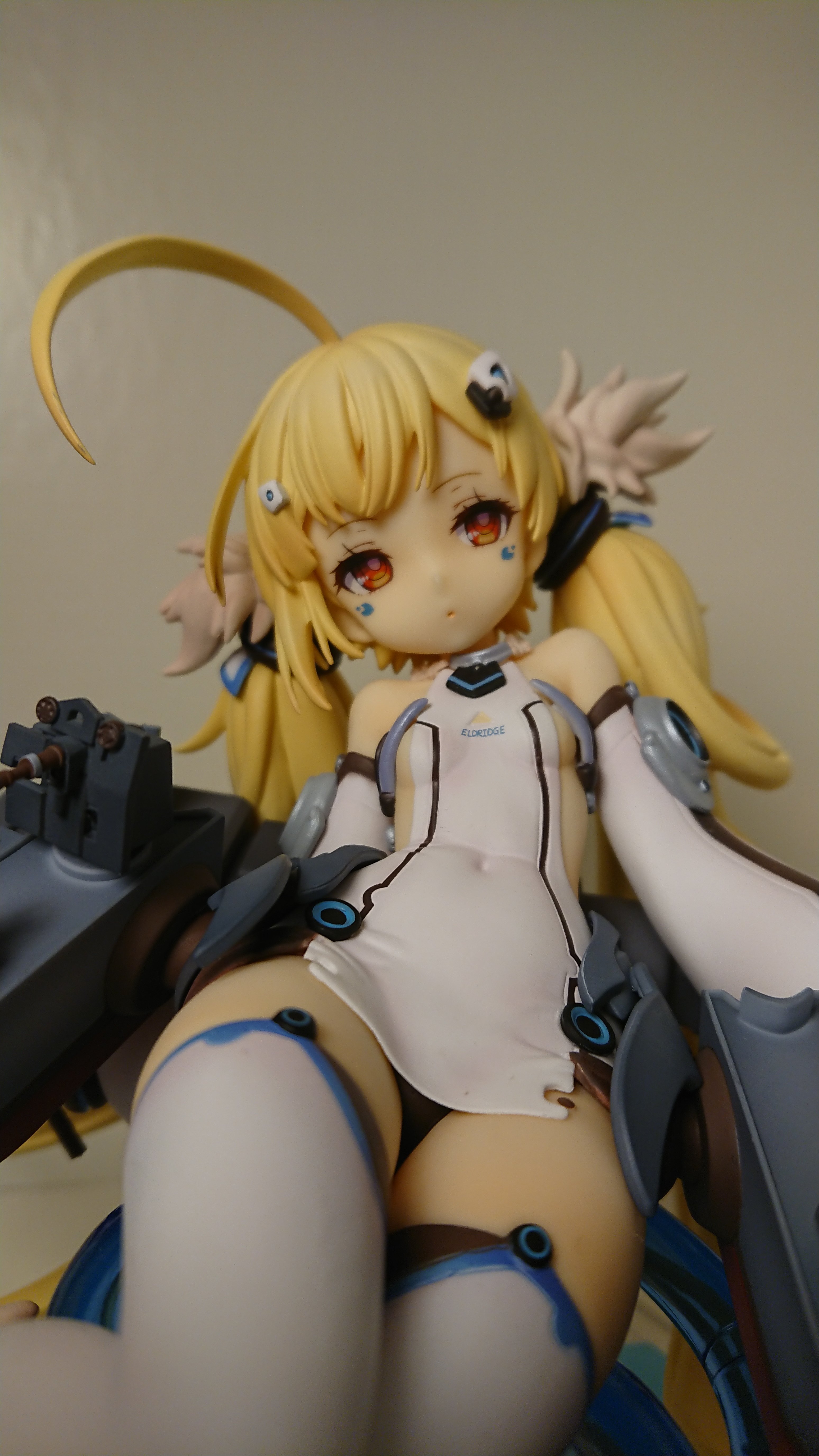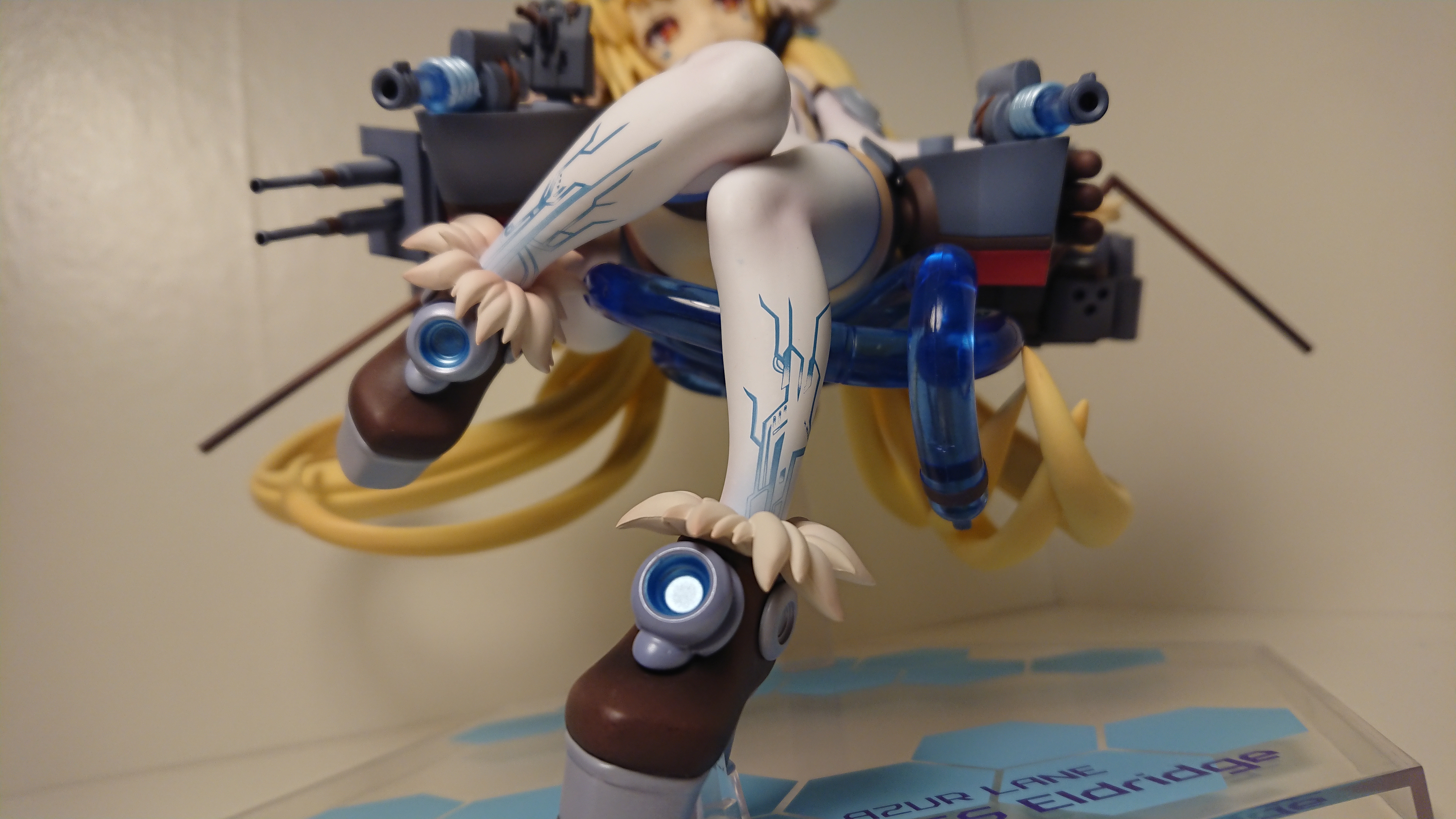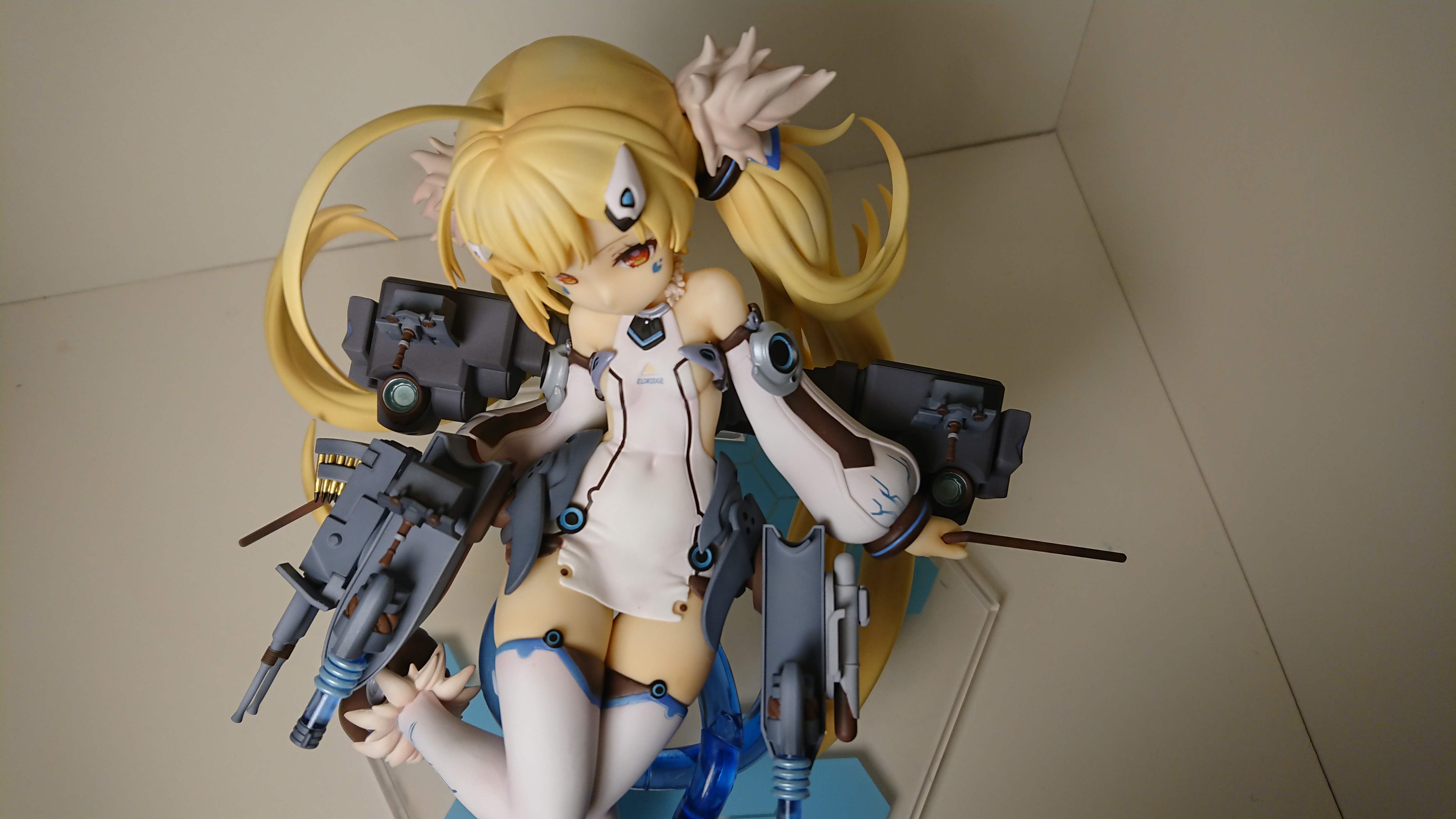 Anyways, I'm really glad that I got this figure. Eldridge looks really cute, and the details, from her (heavy) twintails and hair accessories to her kneesocks and shoes (and thighs :3), PLUM did a great job making sure she came out looking shy and reserved as portrayed in the game!
I've also pre-ordered another Azur Lane figure: Vampire, who is scheduled to be released in July this year. I'll have a post about her when she's released.
I'll leave you with another photo of Eldridge.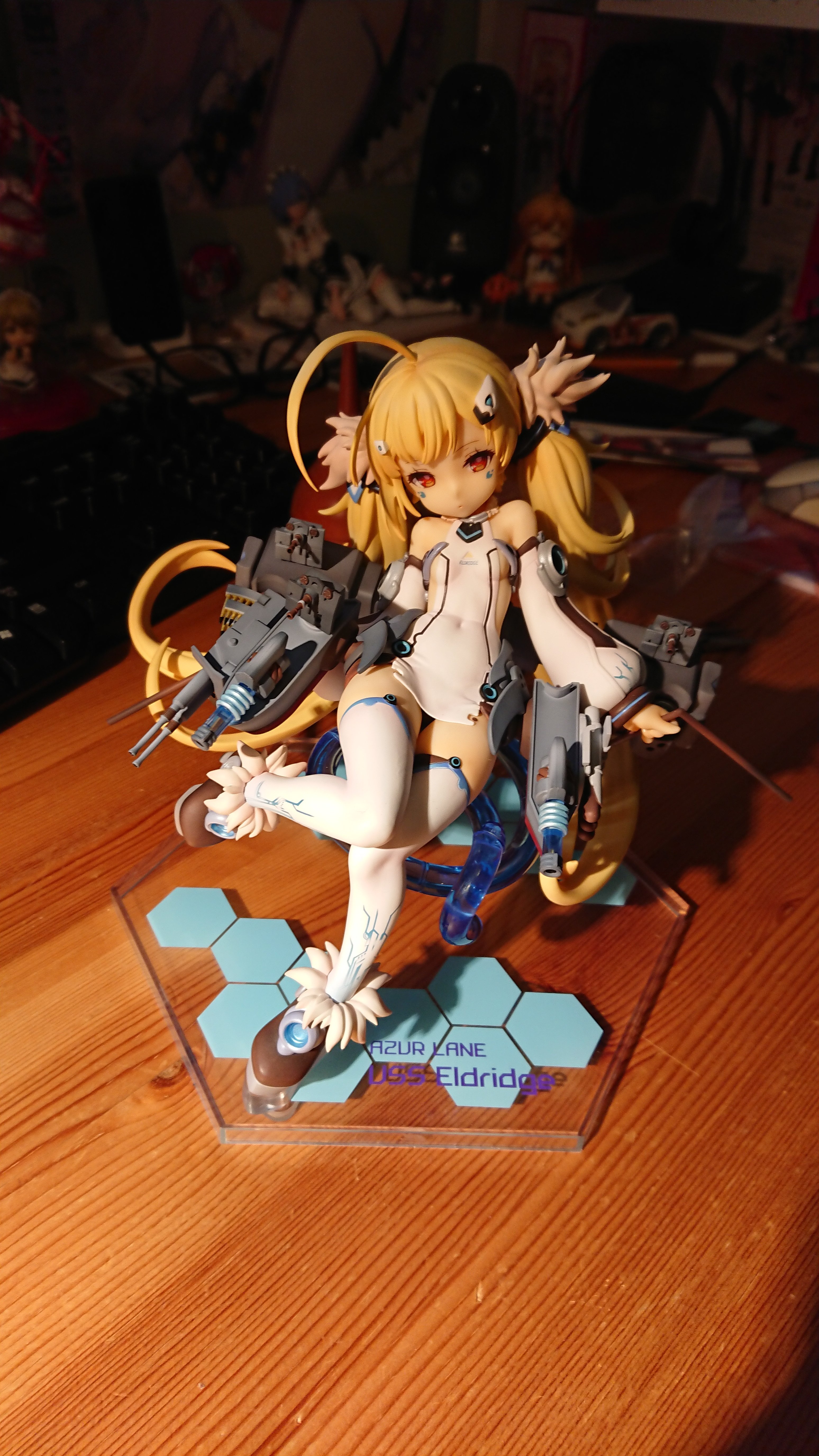 ~Lui