September was deresute's 7th anniversary, with various campaigns throughout the month, including gems as an extra daily login bonus, a free daily 10 pull, double EXP and double fan gain, just to name a few. I'm still tracking my stats every hour, but I still need to organize the stuff behind the scenes.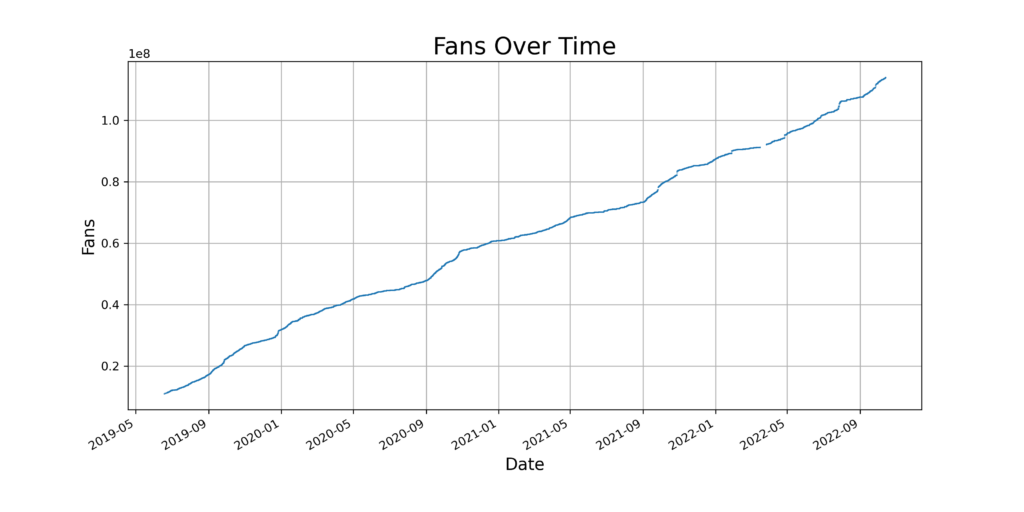 There were also a few SSR pick and choose packs. Like previous years, there was one for the limited cards, for which I bought one to obtain the final SSR (at the time of this writing) that I was missing for Miria, her SSR4. Hurray!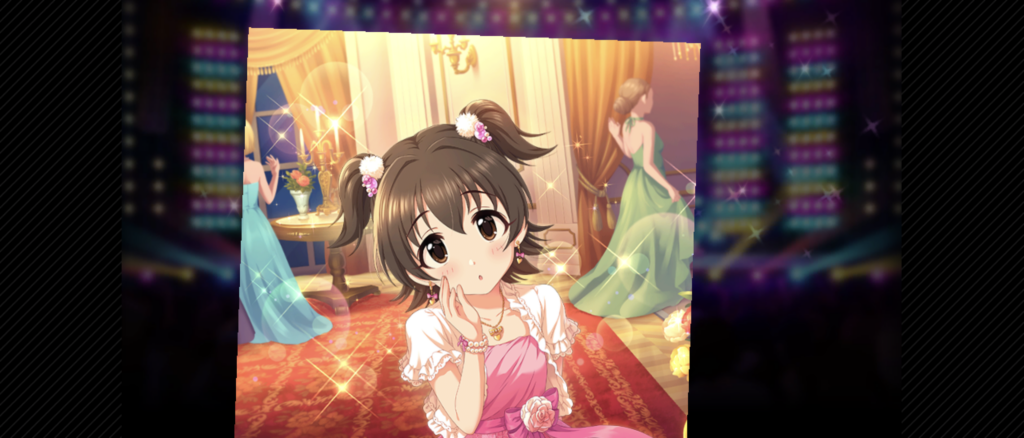 The 7th anniversary song, MOTTO!, is also pretty good, and has become one of my new favourite songs. I've been playing it a lot! I've got it currently at SSA, but I need another 15 or so plays until I can get SSS on Master. Needless to say, I'm looking forward to the actual full version of the song, whenever that gets announced (and released).
Later in the month, another deresute campaign came up where you were able to pick any idol with a SSR card you wanted and get their first permanent SSR if you did enough missions to fill up the trust gauge to 10k points. For the past seven years, I had not gotten a single SSR of one of the poster girls of this game, Shimamura Uzuki. Naturally, she was the idol I chose for this campaign.
Once I chose Uzuki, her SSR1 appeared in my list of idols, and I could level her up and awaken her. There was ample warning to tell you that she would only be a temporary card unless you completed the campaign missions.
The event spanned a week and a half. Some of the missions included logging in, playing lives, playing grand lives, smart lives, and sending your idols out on jobs (eigyou). Auto Live also counted towards mission goals, so if you put in like 30 minutes a day, then it would have still been relatively manageable to get it done. In the end, I finished with 10.9k, and now I finally have an Uzuki SSR. Hurray!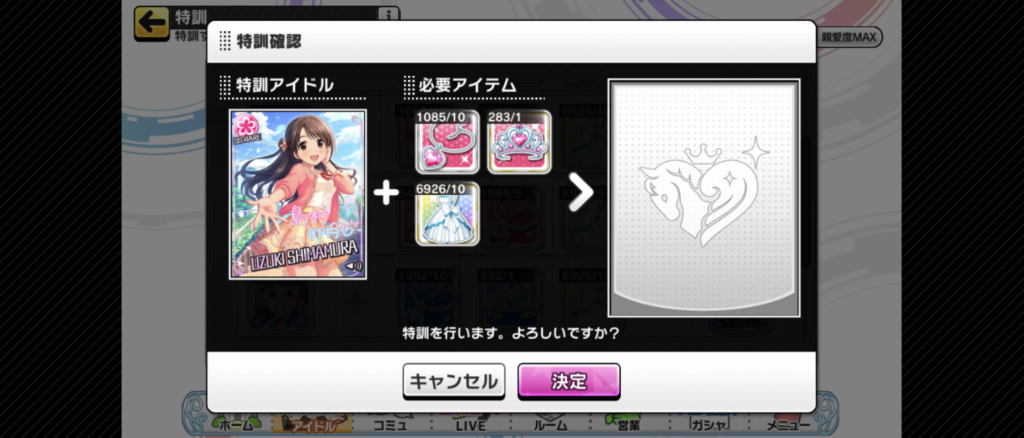 Anyways, that all I wanted to write about today. I also bought a pre-owned Uzuki figure as well to help make the most out of the shipment costs in my latest package, as well as to commemorate getting her first SSR. I'll hopefully post some photos of her one day in the future.
Here's to another year of iDOLM@STER and deresute!
Until next time!
~Lui